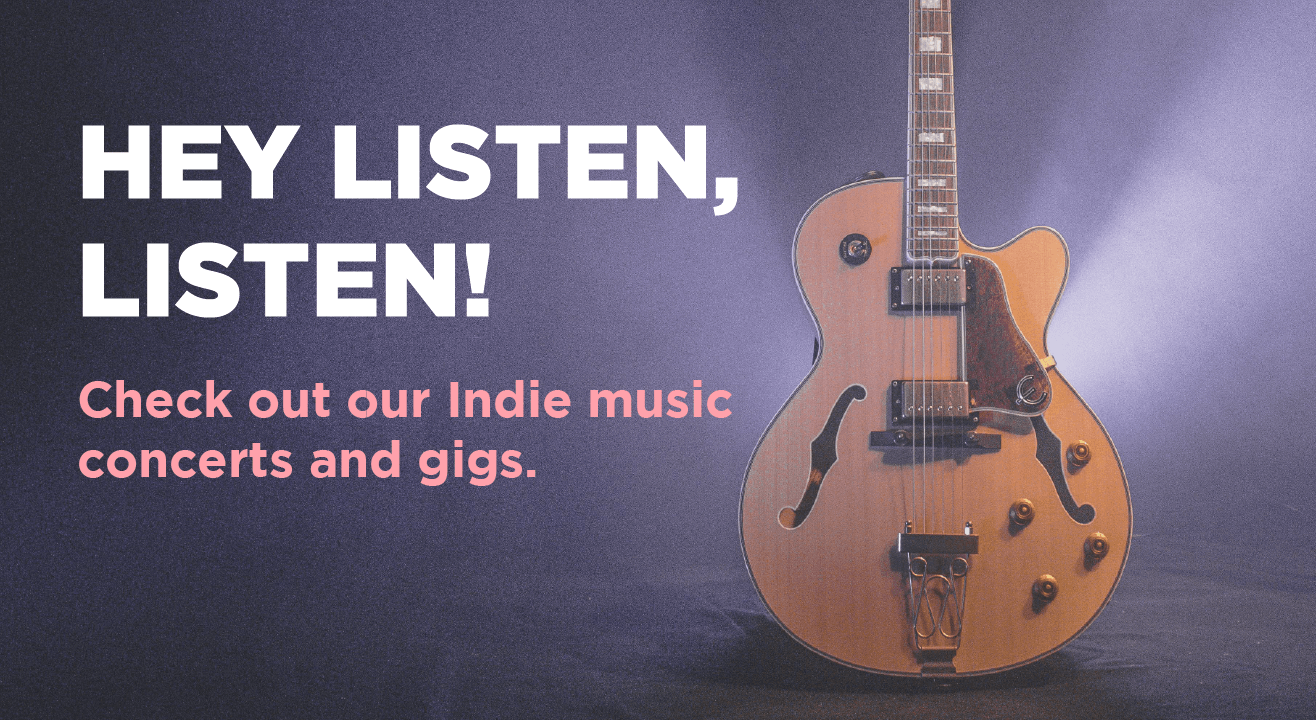 Music
Looking for new indie music? Delhi, here's where to head.
Check out what's taking the capital's indie music scene by storm!
The city, known for its magnificent monuments built by powerful emperors, restaurants dating several decades back, and streets where the hustle has never stopped - is now a hub of amazing live events. Delhi has welcomed live music like never before and Delhiites couldn't be happier than this!
But, what IS indie music?
Whether in sound, spirit, style, indie music isn't a definite kind of music. In the West, 'indie' stands for music produced by artists who are independent or partly dependent on record labels. In India, 'indie' music mostly refers to music made by niche, non-film artists and includes all kinds of genres. From ambient hip-hop to upbeat electronica, melodic rock to classical fusion, gentle-songwriting in some and powerful lyrics in other; the indie scene brings fresh ways of experiencing music.
The indie music scene here
India's independent music scene may have finally found its groove. With an outpour of fresh talent over the past decade, there's a new festival launched every year. Delhi in particular has produced acts like Faridkot, Indian Ocean, and Advaita.There are new age bands that have already gained a spot or two on India's playlists too. Be it Parvaaz, The Local Train, the F16's, Ritviz, Dualist Inquiry, Prateek Kuhad...the list goes on and on - everyone has performed in Delhi's top cafes and clubs at least once with a houseful crowd.
Whether you head to Raasta, Imperfecto Shor, Hauz Khas Social, Auro Kitchen, Farzi Cafe, Summer House Cafe, you will find some of the best bands and upcoming artists performing here. Not just that, you will even find them at India's happiest music festival, NH7 Weekender!
So, wondering where you can find the latest indie gigs?
Here's your definitive lowdown. All you need is to go on Insider.in and you will find your kind of music!

What will you discover at an indie gig?
People who love indie, love it for its music alone. Here's what you'll find in Delhi's music scene (bearing in mind that it is the local scene, not a stadium show):
The musician you've adored and watched from afar at concerts turns out to be a normal human being who eats, drinks and talks to people, just like us.
You'll come across "groupies" (that sometimes includes yourself) who come to every show, know the lyrics to the songs and would jump with all they've got to catch the guitarist's pick if given the chance.
At many concerts, if there's a lineup of artists, the musicians tend to become a part of the audience. At that moment, you might discover that:
You and the artist(s) probably have the same taste in music, which might lead to you becoming concert buddies with them. *whaaaaa*
They are friendly, and won't hesitate to chat you up and even click a selfie or two. *click*
Start here - listen to some of our indie favourites!

Subscribe to receive our newsletter!
Find the best experiences happening out there in your city or enjoy handpicked content while sitting comfortably at home. Insider is your go-to place to figure out what to do today!