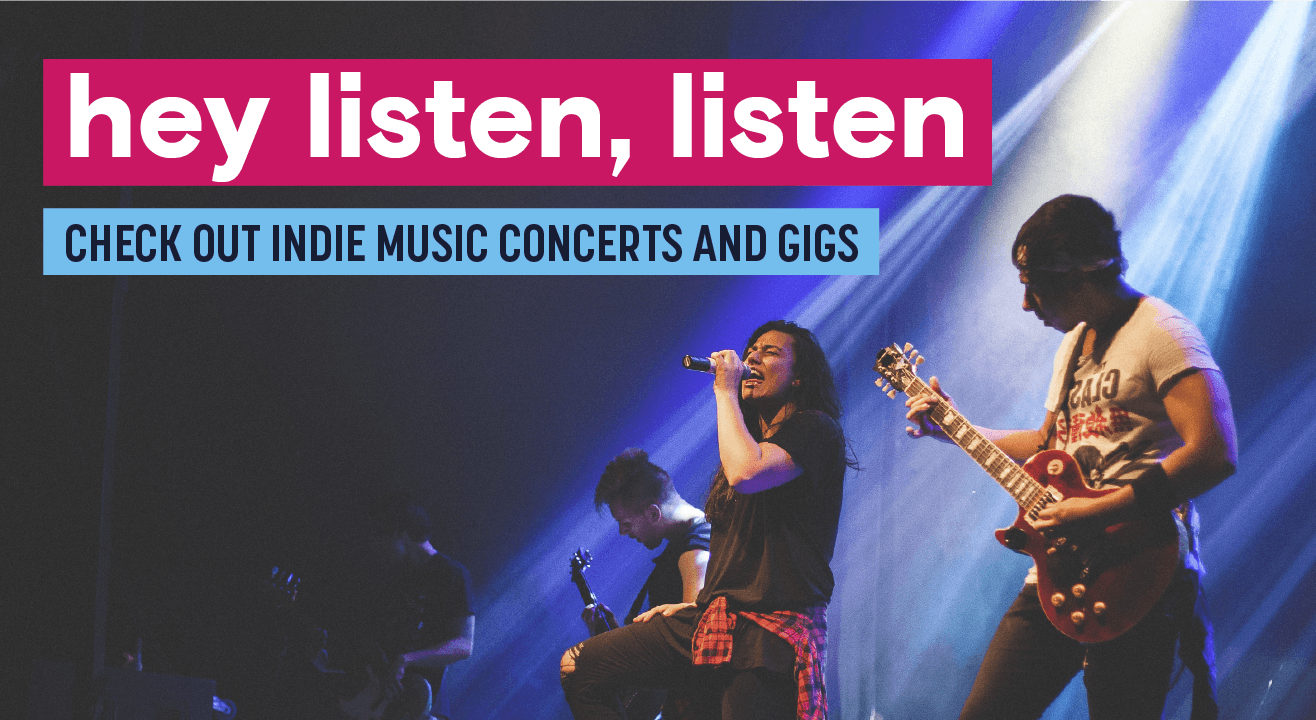 Looking for new indie music? Delhi, here's where to head.
Check out what's taking the capital's indie music scene by storm!
Invite your friends
and enjoy a shared experience
A city of magnificent monuments and rich historical significance then, is now a hub of amazing live events. Hop on, let's tour the indie music scene in Delhi.
Yeh indie indie kya hai?
Indie stands for Independent and as the name suggests, its textbook definition is 'music produced by artists who are independent or partly dependent on record labels.' But, here's the thing - Indie music is everything out of the textbook. Indie has no definite structure but is solely defined by the artist. Take singer-songwriter Prateek Kuhad for instance. He has a song for every mood. Feeling on top of the world? 'Tune Kaha' is the situation song. Dealing with a breakup? 'Holding on' can help lift your mood.
From light-hearted melodies to heavy buzzing metal, indie has become an inclusive genre, a breath of fresh air for all music lovers.
Wondering where you can find the latest indie gigs?
Right here of course! Here's the real deal.
What's Delhi's indie music scene like?
The country's indie music scene is quite close in finding its groove. Delhi in particular has produced acts like Faridkot, Indian Ocean, and Advaita. There are new age bands that have already gained a spot or two on India's playlists too. Parvaaz, The Local Train, the F16's, Ritviz, Dualist Inquiry, Prateek Kuhad...the list and the artists keep growing.
Raasta, Imperfecto Shor, Hauz Khas Social, Auro Kitchen, Farzi Cafe and Summer House Cafe, are a few spots where you can grab a quick bite and expect a good show.
What to expect at an indie gig?
People who love indie, love it for its music alone. Here's possibly what you may encounter at an indie music gig in Delhi (bearing in mind that it is the local scene, not a stadium show):
New and upcoming artists yet to make it to the top.
Artists already topping the charts trying their hand at something new.
History in the making! A story to tell your grandkids on how awestruck you were when you watched your favourite artist live. *Adds some drama to it*
Music that resonates with you, inspires you to create or simply sets the mood for you.
Start here - listen to some of our indie favourites!

Subscribe to receive our newsletter!
Find the best experiences happening out there in your city or enjoy handpicked content while sitting comfortably at home. Paytm Insider is your go-to place to figure out what to do today!