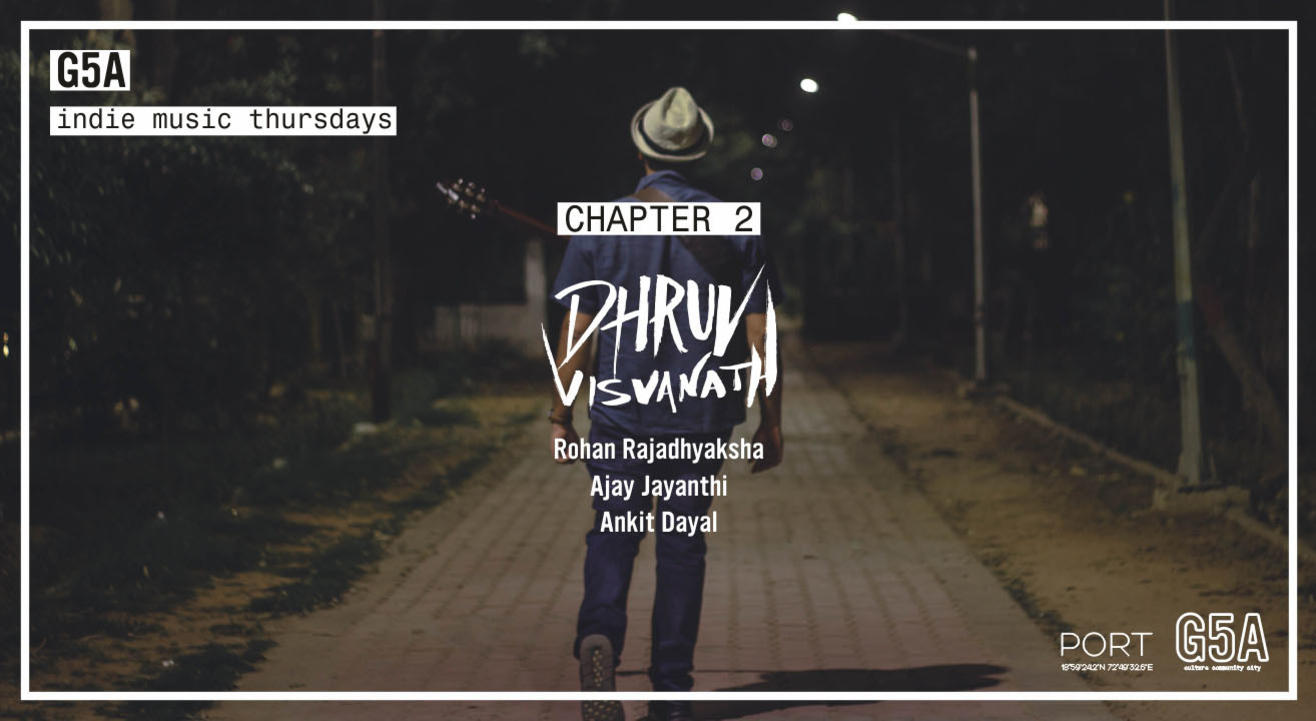 G5A Indie Music Thursdays | Chapter 2 with Dhruv Visvanath
G5A Foundation for Contemporary Culture, Mumbai, Mumbai
Invite your friends
and enjoy a shared experience
G5A Indie Music Thursdays | Chapter 2 with Dhruv Visvanath
G5A Foundation for Contemporary Culture, Mumbai, Mumbai
Invite your friends
and enjoy a shared experience
Invite your friends
and enjoy a shared experience
The Indie Music scene today is extremely vibrant and innovative and so we at G5A are very excited to be dedicating one day every month that will feature a strong line-up of acts both Indian and International.
This January, Dhruv Visvanath returns to G5A with a brand new set filled with new songs and stories. Going ahead with with his songwriting journey, this particular show is a showcase of songs unheard, in a brand new direction. After having released two full length records each with its own identity, this next chapter in Dhruv's story speaks volumes of the new things he's learnt both as an artist and as a person. "Chapter 2" marks a new beginning for Dhruv Visvanath.
Dhruv will perform with artists Rohan Rajadhyaksha, Ajay Jayanthi, and Ankit Dayal.
G5A Foundation for Contemporary Culture, Mumbai
Laxmi Mills Estate, Shakti Mills Lane Off Dr E Moses Road, Mahalaxmi Mumbai 400 011
GET DIRECTIONS
G5A Indie Music Thursdays | Chapter 2 with Dhruv Visvanath
G5A Foundation for Contemporary Culture, Mumbai, Mumbai
Invite your friends
and enjoy a shared experience