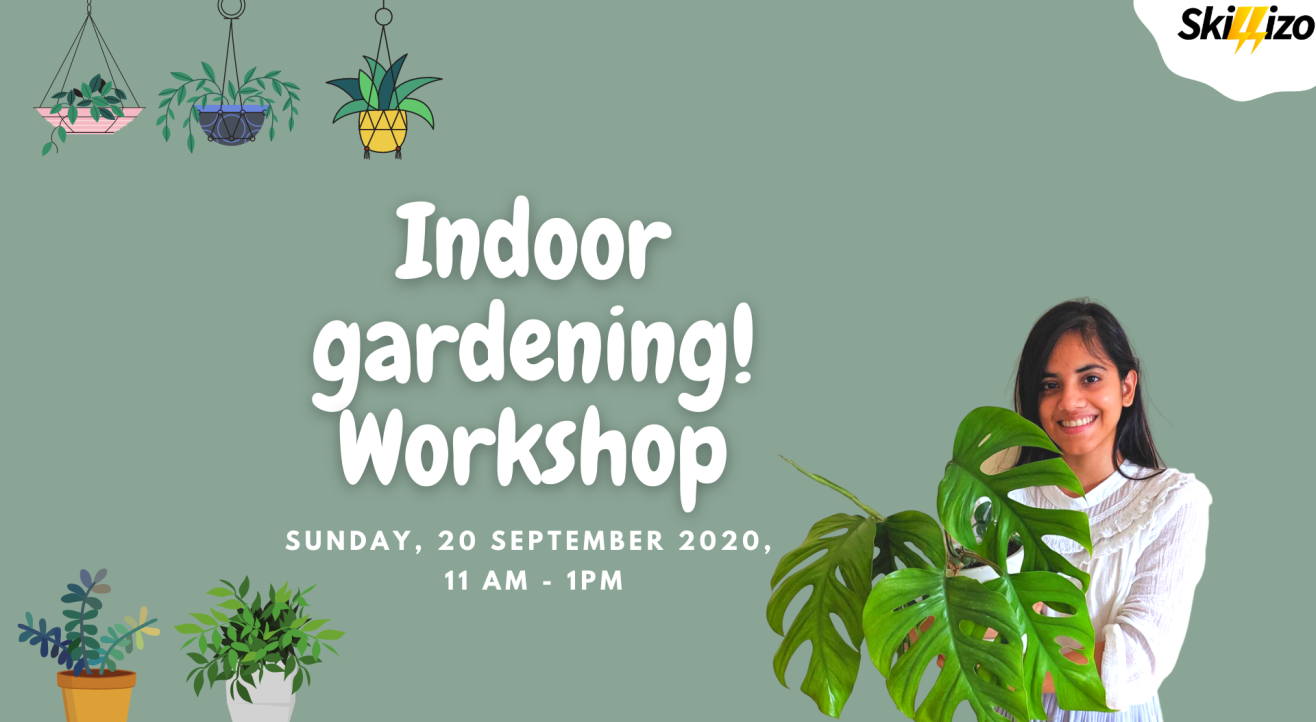 Indoor Gardening Workshop by madovermud
Invite your friends
and enjoy a shared experience
Invite your friends
and enjoy a shared experience
About the Event
Are you someone who fancies having a home filled with lush green plants?
Well, Pragya is just like you, and she has a mini urban jungle filled with vibrant plants. Skillizo has teamed up with Pragya to help you understand the fundamental aspects of growing and nurturing plants. Join her as she shares her experiences and gives insight into making your modern home and workspaces fresher and greener!
The course is aimed at developing a basic understanding of plants requirements and how to navigate through some conventional problems and challenges that you may face in your urban gardening journey.
We are sure that you are ready to take the first step towards building sustainable and greener home spaces, see you in class!
The session will cover the following fundamental aspects:
a. Sunlight
b. Ideal climate conditions
c. Potting mix
d. Types of pots
e. Watering
f. Plant selection
g. Fertilising and pest management
h. Q&A
About the trainer:
An IIM Graduate, Pragya is a self-taught gardener, who's been around plants since childhood, while she took it up as a passion in 2018 and now shares her journey and inspires others through her Instagram page "mad_over_mud". During her journey, she's observed tremendous changes in her lifestyle and confidence as gardening has various therapeutic effects as well.
She now aims to bring changes to your life and your home decor with her energizing classes.
Note: The session is being held online on Sunday, 20th September 2020 at 11:00 AM. Participants will receive a zoom invitation link to attend the same.
Indoor Gardening Workshop