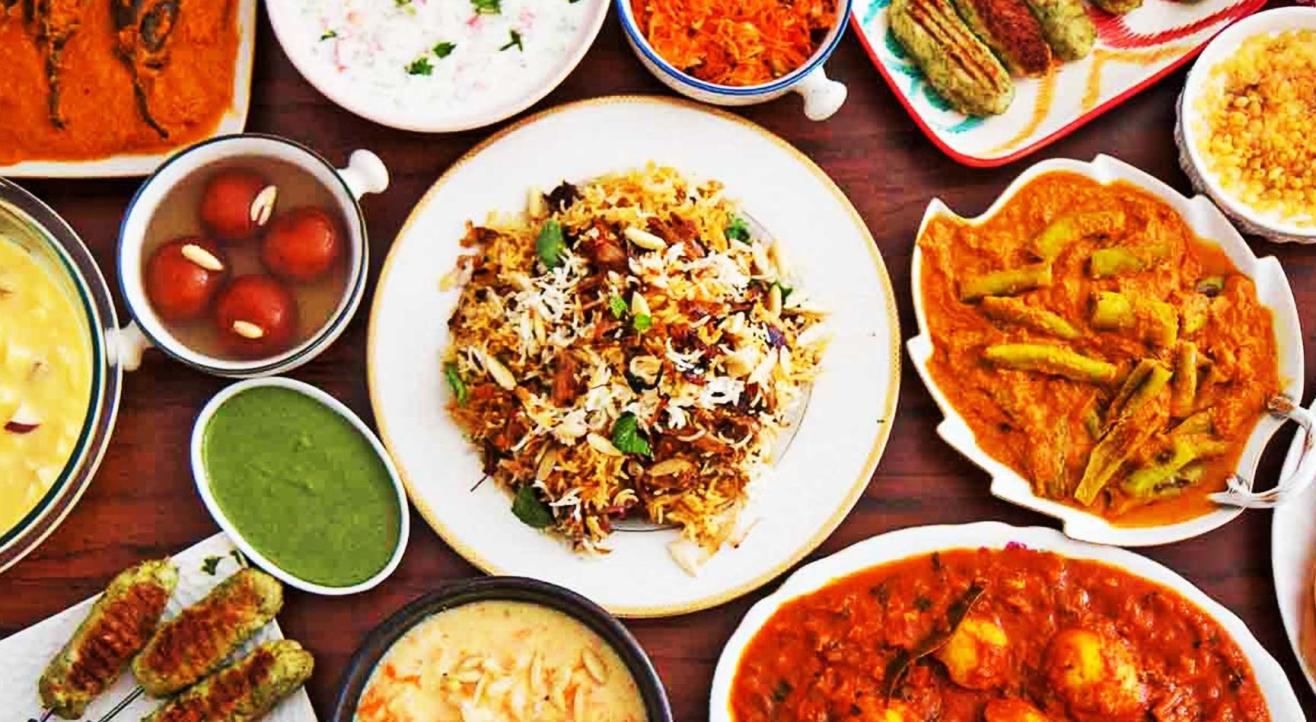 Indulge in Flavours and Food Stories of New Delhi
January 13 | 12:01PM - December 31 | 12:01PM
Triveni Kala Sangam, Delhi
Invite your friends
and enjoy a shared experience
Indulge in Flavours and Food Stories of New Delhi
January 13 | 12:01PM - December 31 | 12:01PM
Triveni Kala Sangam, Delhi
Invite your friends
and enjoy a shared experience
Invite your friends
and enjoy a shared experience
Dig into the food history of Delhi in this highly detailed food walk and enjoy local food with riveting food stories
Delhi, the historical capital, has witnessed many reigns and eras, each with a pinch of art, spoonful of culture and loads of food poured in its development. This richness of cultures and religions makes Delhi a hot-pot of culinary delights.
The food saga of Delhi has 4 chapters and it starts from 16th century old classic mughlai cuisine to advent of Punjabi culture after India's Independence to common man's street food (Chaat). And, now one can witness the inception of a new chapter - the rapid entry of Chinese and South Asian delights seamlessly adding up in Delhi's palette.
So, get set to experience New Delhi's finest and most delectable food-walk in the evening. We will start with the highly democratised common man's food (Chaat) and Kebabs at Delhi's most happening market. We will then head towards the momos trail - Delhi's recent food love and after all the foodie wisdom, sit for a big dinner, in North Indian theme, where we will try Delhi's best-est Butter Chicken and Naan (breads) followed by a little surprise in the end.
The food experience is not complete without a visit to a MegaKitchen of Delhi that feeds thousands of people everyday and you can volunteer a few mins towards the "Art of Gratitude" by cooking for others. Your transportation will be taken care of in air-conditioned cars with company of our guides who are also Delhi's grub experts.
Highlights
Delhi's most famous chaat stall
Finest Kebabs that transpose you to the mughal era (16th century)
Visit and volunteer at Delhi's MegaKitchen and experience the "Art of Gratitude"
Hog on to Delhi's signature Butter Chicken curry (Non-Veg) / Shahi Paneer (Veg) with classic breads made in clay oven
With food, also observe Delhi's cosmopolitan vibe and the evenings
Inclusions:
All food delicacies, Dinner and drinks
Local transport through air-conditioned cars (to and fro meeting point)
English speaking food storyteller
Exclusions:
Gratuities
Transfers to and from the meeting point
Triveni Kala Sangam
205, Tansen Marg, Todermal Road Area, Mandi House, New Delhi, Delhi 110001
GET DIRECTIONS
Indulge in Flavours and Food Stories of New Delhi
January 13 | 12:01PM - December 31 | 12:01PM
Triveni Kala Sangam, Delhi
Invite your friends
and enjoy a shared experience