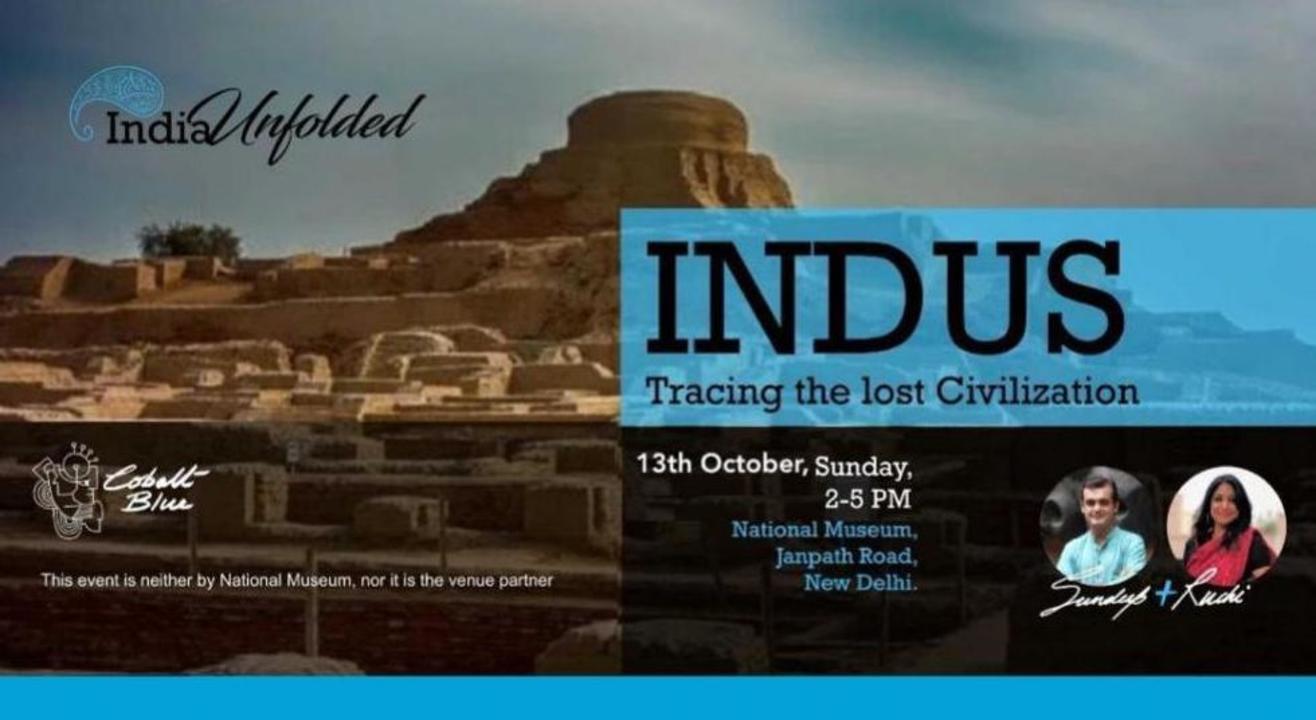 Storytelling
Indus : Tracing The Lost Civilization
About
Cobalt Blue Foundation presents Indus : Tracing The Lost Civilization.
India Unfolded is unique program that narrates the stories from the culture & history of India.
WHERE DO WE COME FROM?
Learn the history of our nation through the lives of the people of Indus Valley Civilization.
We will be narrating the lives, culture, architecture of Indus Valley Civilization through Saraswati & Ghaggari. The two sisters who lost and found each other through the cities of Harappa and discover truths about life & their true self.
We will walk around the exhibition of Harappa civilisation to understand the lives of people living in those times, their ways of looking at life and concept of being human.
Date: Sunday, 13th October, 2019.
Time: 2:00 PM - 5:00 PM.
Venue: National Museum, New Delhi.
About Your Hosts:
Sundeep & Ruchi invented 'INDIA UNFOLDED' to orient travellers, expats and culture enthusiasts to the concept of India and bring the rich history, perspective & philosophy to the contemporary world.
Sundeep Verma is a storyteller who weaves meanings within the lost histories and help you discover personal association with these marvellous reservoirs of wisdom. He is a graphic novelist, writer & researcher. He has worked in advertising for 17 years. He did his Masters in Narrative Environments from Central Saint Martins College of Art & Design, London, UK.
Ruchi is a practicing counselling psychologist who believes in the therapeutic value of expressive arts. She has studied art from NIFT and Nottingham Trent University, UK. She had been working in the area of Art Therapy, Mindfulness and Color Therapy for last 8 years. She is also an accomplished visual artist with solo exhibitions at IHC, Amsterdam and UK. Ruchi has rich experience in conducting workshops for MNCs and institutes.
Event Host: Cobalt Blue Foundation
(Student Discounts Available. Please contact below mentioned numbers.)
*This program is not by National Museum, nor is the venue partner.*
Venue
National Museum, Janpath
National Museum, New Delhi Rajpath Area, Central Secretariat New Delhi, Delhi 110001