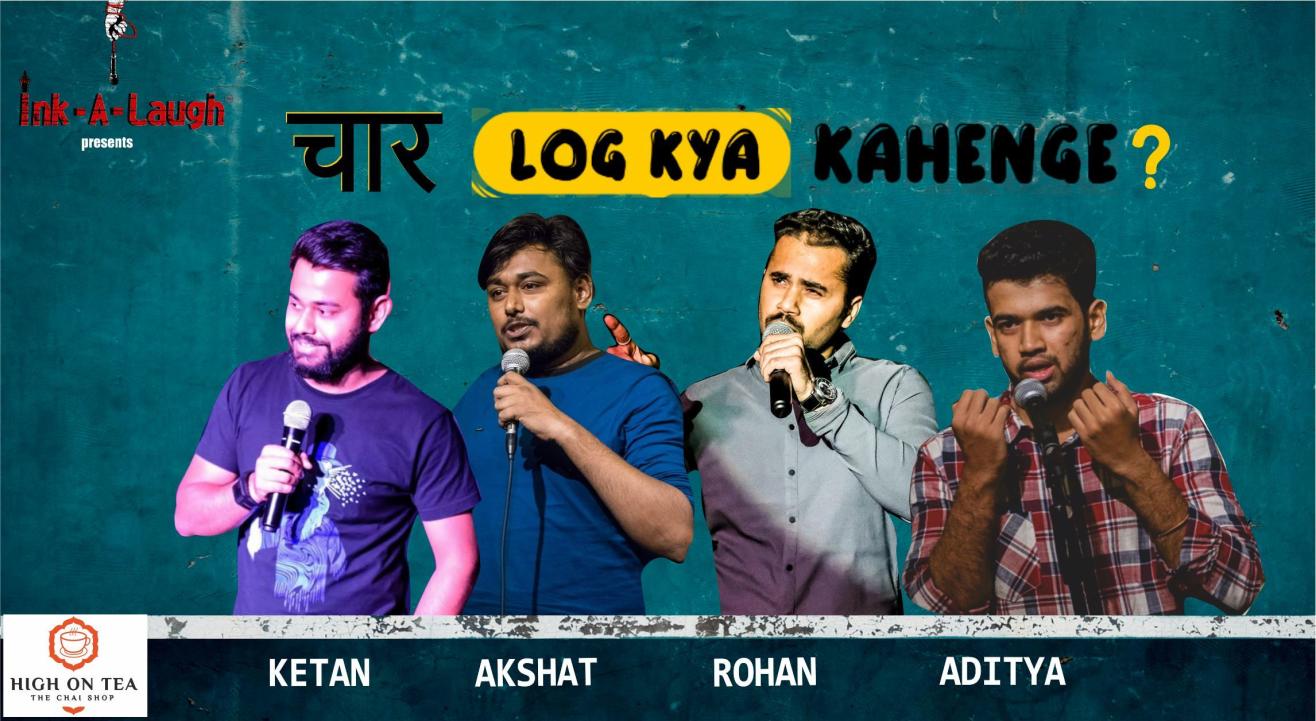 Comedy
Ink-A-Laugh presents Chaar Log Kya Kahenge?
About
CHAAR LOG KYA KHAHENGE is a hindi satair special curated stand up comedy show.
Sabse bada rog, kya kahenge log. Kaun hai yeh log? Kahan se aate hai? Hamesha yeh 4 hi kyu hai?
In saare sawaal ka is poster se koi lena dena nahi hai. Par duniya ki moh maya tyaag ke, agar aap hasna chahte hai toh suniye in chaaron ko kyu ki hume fir se kuchh kehna hai. But iss baar har cheez itna zaada funny hoga ki aap log bhi kahoge - Haa baat to sahi hai!
Tho der kis baat ki?
They say "The most wasted of all days is the one without laughter" So, help us save
your SUNDAY!
Tick price 200/- Also you get Rs 150 cover for whatever you like on
the menu!!!
Date and Time 17th NOV 2019 SUNDAY 8.00 Pm show starts
Venue
High On Tea, Kandivali
Shop No. 113, EMP 46, Evershine Millenium Park, Near Kotak Mahindra Bank, Thakur Village, Kandivali East, Mumbai, Maharashtra 400101