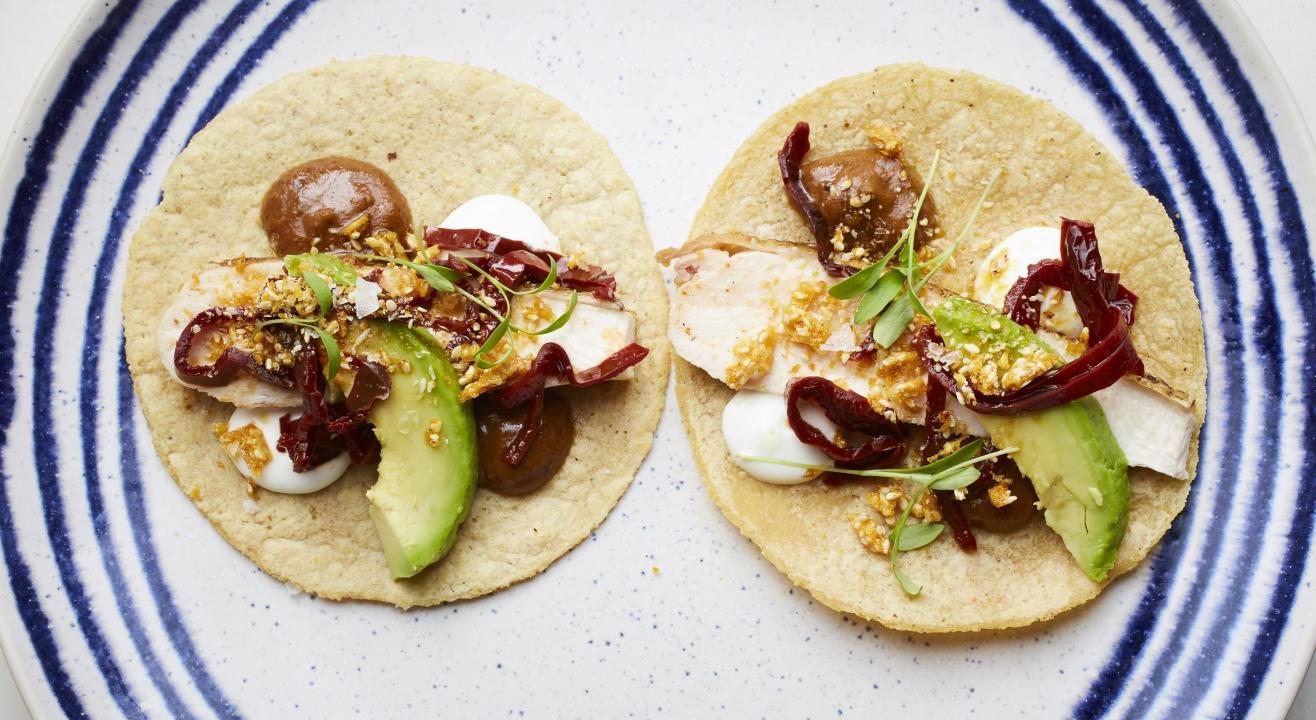 Dinner
Guest Chef Series by Isprava: Innovative Mexican Dinner by Chef Akhtar Nawab from Alta Calidad
Magazine Street Kitchen, Mumbai
About
Owner & Executive Chef of Alta Calidad, Brooklyn, Chef Akhtar Nawab will be treating you to the Mexican Cuisine that he is so well known for. He interjects his learning and experience of Indian, French, Italian and American food into his big, bold Mexican flavours, with a twist of course. You don't want to miss out on this one, as he will also be joined by Chef Loretta Keller of San Francisco's Seaglass restaurant.
NOTE - If your meal preference is vegetarian, please mention if you're ok with egg in your food.
CANAPES
Crispy Fideos, Eggplant, Pasta & Salsa Negra
Ceviche, Passion Fruit, Radishes, Onions, Aji Amarillo
Fresh Masa Sopes, Mushrooms, Queso Fresco & Salsa Roja
Tinga de Pollo Pastelitos, Chipotle Salsa

FIRST COURSES
Compressed & Raw Melon, Queso Fresco, Veracruz Olive Salsa, Stewed Purslane
Elotes Callejeros, Grilled & Rolled Lime Aioli, Crispy Rice Poha, Queso Cotija, Chili Pequin, Lime Zest
Fish Tacos a la Plancha, Salsa Verde Cruda, Chipotle Mayonnaise, Pickled Cabbage
Pumpkin, Charred Onion, Mezcal Salsa, Sesame Palanqueta

MAINS
Roti, Grilled Prawns, Chili de Arbol, Mojo de Ajo, Avocado Crema, Poblano Rajas, Radishes
Delhi Duck, Mole Pipian, Requeson Pastelitos
Pomfret, Guajillo Chile, Pickled Onions, Habanero Salsa, Tortillas
Chile Relleno, Corn, Rice, Quinoa, Almonds, Queso, Mint, Cilantro
Black beans, Rice, Pico de Gallo

DESSERTS
Galletas de la Mesa
Flan & Cajeta
Churros & Chocolate Atole

NOTE - Menu is subject to change.

Isprava X Mag St. Kitchen: The Curators of Experiences
We proudly collaborate with Isprava, Luxury Homes to take a step ahead in our guest Chef Series, this time with Chef Akhtar Nawab & Chef Loretta Keller, the Nawabs of Mexican Food. Isprava Luxury Homes are curators and executors of one-of-a-kind experiences, which fits like a glove with our core values. When we started Magazine St. Kitchen, the 2500 sq. ft. culinary playground, our main intention was to offer the best food from across the globe in this city. Isprava as a brand focusses on exploring untouched destinations and using their creativity to curate exclusivity, much like us. We together are thrilled to bring to you the Innovative Mexican dining experience.
Venue
Magazine Street Kitchen, Mumbai
Gala No 13, Devidayal Compound, Gupta Mills Estate, Reay Road, Mumbai, Magazine St, Darukhana, Byculla, Mumbai, Maharashtra 400010