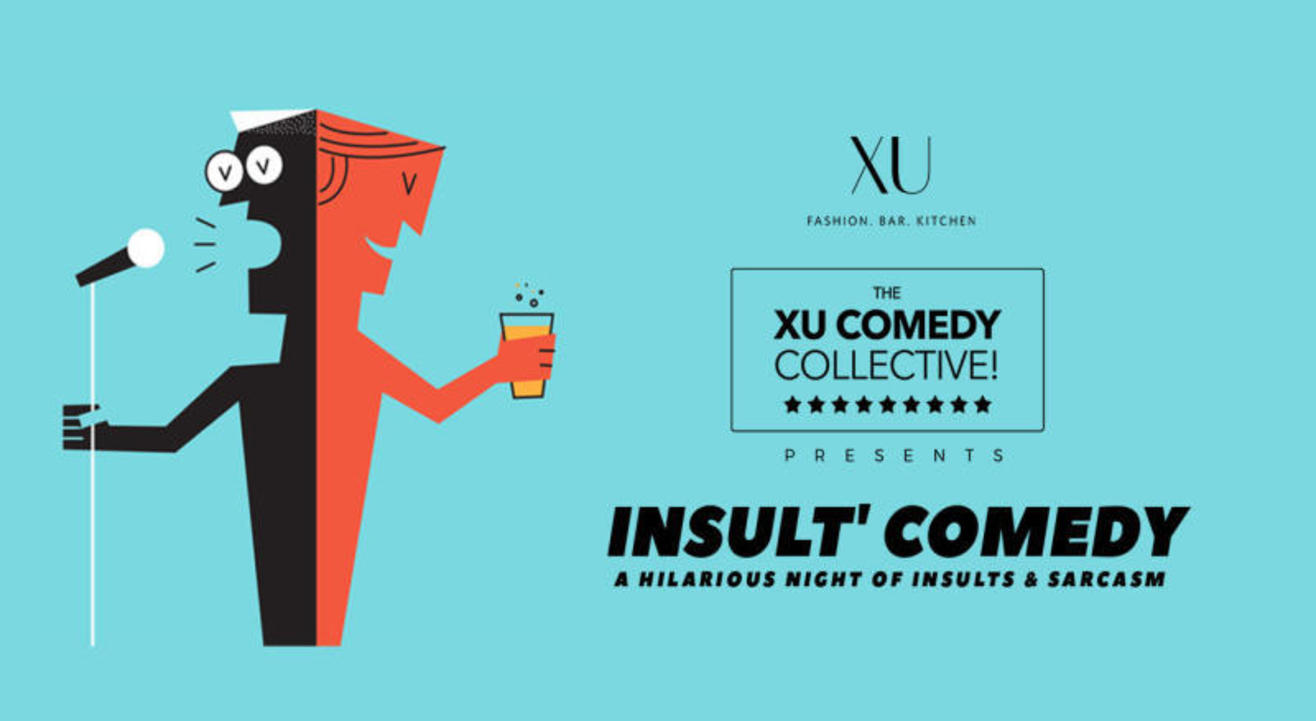 Comedy
Insult' Comedy
XU, The Leela Palace, Bangalore
349 (Inclusive of 1 drink)
About
This wild comedy show will have you in splits as 4 mad comedians come together on one stage to share their innermost secrets with you and make you laugh like crazy.
A hilarious night of Insults, comebacks, stupid questions, sarcasm and a lot more.
Sit back and relax with friends at your own table, or choose seats close to the action, the choice is yours. Ticket inclusive of one drink complimentary - IMFL/Mocktail/ Beer This show is curated by Sugar Daddy.
Artist Line-Up
Sugar Daddy
Born in Bangalore on a sunny day Sugar Daddy is a stand-up comedian who's been cracking up audiences around the world with his nonsense philosophy and sarcasm. Funny, friendly and full of hilarious stories and observations he's been travelling the world since the age of 17 and combines decades of hilarious observations and experiences. He migrated abroad twice but came back because 'Phir bhi dil hai hindustani'. Also known as Cheeni Papa he recently performed in Canada, Australia, Indonesia, Bangkok & Hong Kong. Get ready to laugh non-stop as he hits you with one punchline after another, often creating jokes on the spot and involving the entire audience in one 'explosive' night of comedy.
Sparsh Sinha
A frustrated software engineer whose stand up comedy career began when he approached his boss for a hike and his boss laughed. His stand up mainly revolves around his sex life which is non-existent.
Anerudh Murali
Anerudh is the Poster Boy in every Indian household on being 'The Unsuitable Son'. He fancies life in black & white, selling his humour with 50 shades of grey. He believes that an opinion on everybody and everything is a fundamental right. So, after having been a joke for 20 years, he's realised he can actually make some money out of it.
Abhinav Anand
Abhinav is so funny when he's serious that, people are not able to understand his insults.
Venue
XU, The Leela Palace, Bangalore
23, H A L Old Airport Road, Kodihalli, HAL 2nd Stage, Kodihalli, Bengaluru, Karnataka 560008