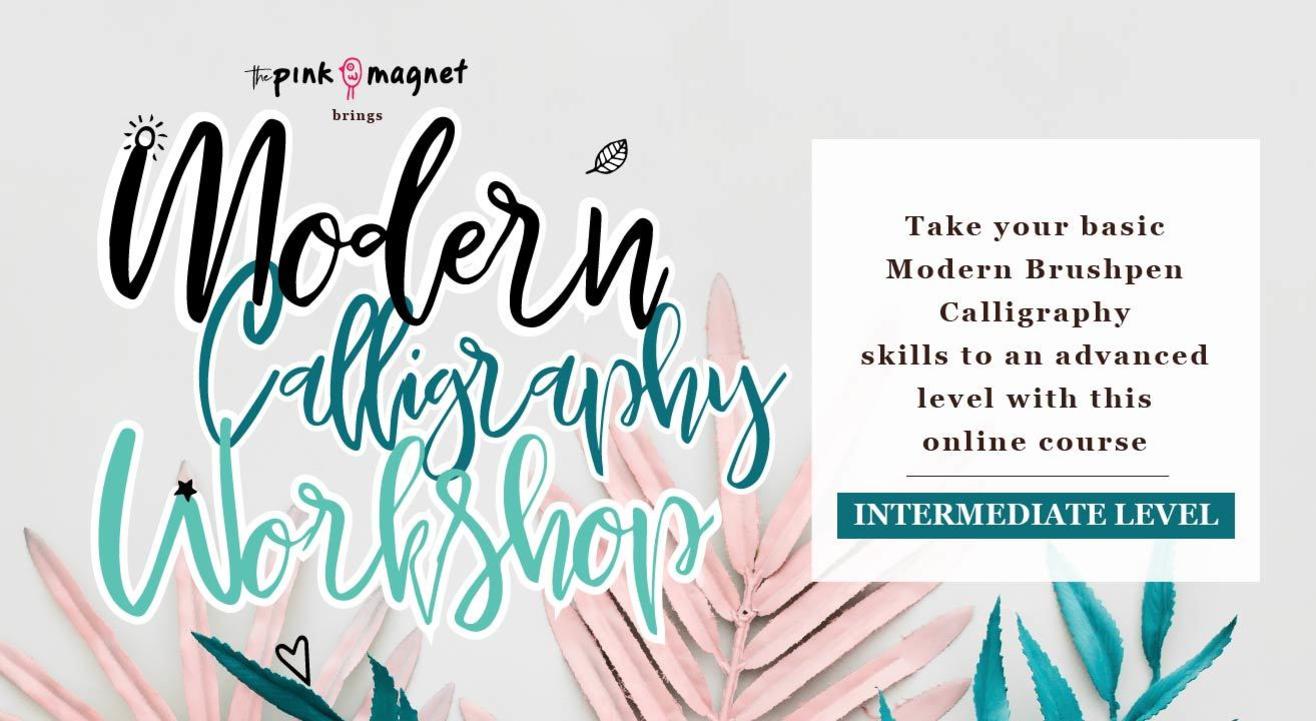 Intermediate Calligraphy Online Course
Invite your friends
and enjoy a shared experience
Invite your friends
and enjoy a shared experience
About the Event
About the course: Take your hand lettering to the next level with this Intermediate online power course, which you can easily do from home. You should already know the basics of modern brush calligraphy. The course includes a hands on practice session where you get to understand the advanced calligraphy techniques and styles of writing with a brushpen. The practice session will then lead on to creation of your own artworks. It will be all unique and wonderful.
It has a course structure for 3 weeks learning. There are 5-6 modules/videos for each week. On sign up, you receive an email from me with the link of the course from where you can download the whole course.
• Full instructive videos and tutorials by me
• This is not a live session
• Everything is downloadable and you have lifetime access to the course
• On sign up, you receive the entire 3 weeks course material
• You can start it whenever you want to, and do the course at your own pace
• I will review your assignment and give you feedback
This Course is an intermediate level course. You are expected to already know fundamental strokes, lowercase letters and joining of alphabets.
In this course, you will learn:
• Flourishes in lowercase letters
• Shadows and decorative elements to words
• How to make uppercase letters in combination with lowercase letters and words
• How to approach different styles of brush calligraphy
• Experimenting with font style variations
• Creative composition of phrases
Requirements: You only need to have a Brushpen and blank papers with you for this course. No print-outs required. You can order brushpens online from Amazon. Camlin and Tombow brushpens are good to start with.
About the host: I am Menal Dwivedi, a designer + illustrator + calligrapher. I am the founder of my brand - The Pink Magnet. To know more about my work, head to Instagram @thepinkmagnet
I have taught over 600 students in calligraphy and art. I make artistic, quirky & fun products which are both handcrafted and digital. I have specialised in visual art direction for the last 10 years. Lately, I have been taking art & design workshops in Berlin, Vienna, Belgium and my workshops have been attended by people from over 15 countries. You can see past workshop images on Instagram @thepinkmagnet.