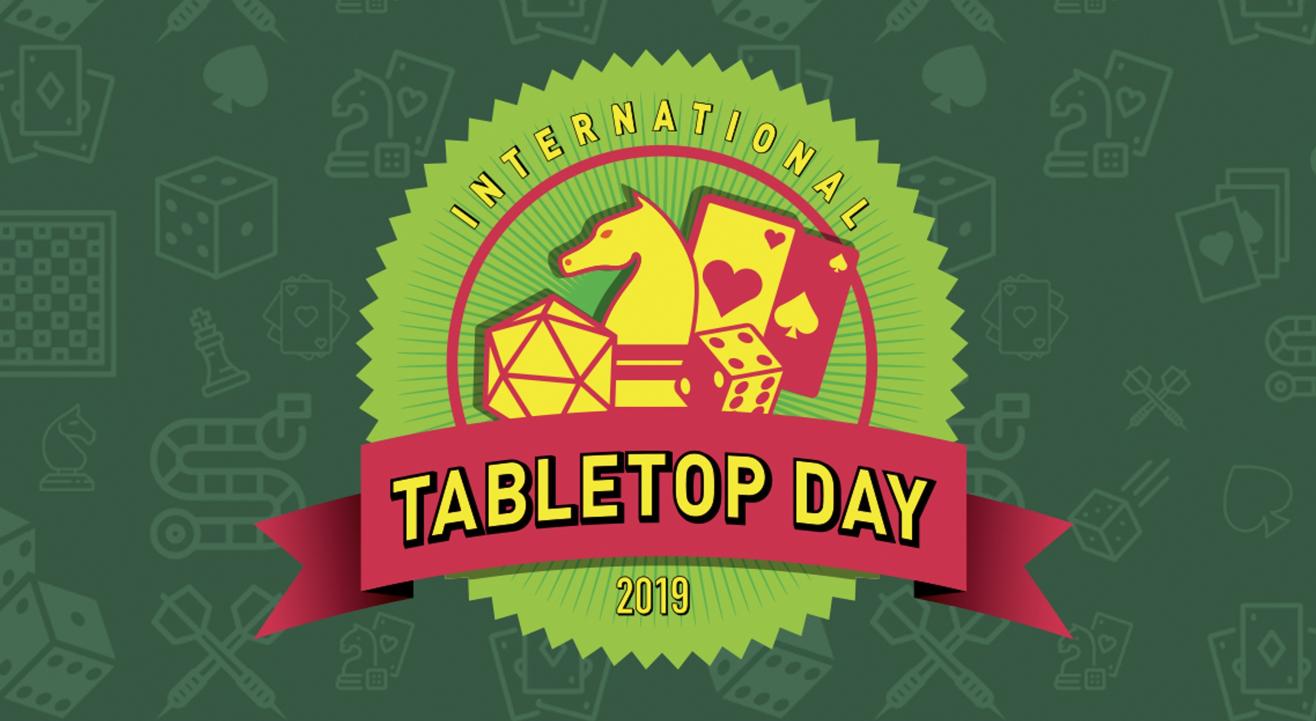 International Board Game Day 2019
Puma Shuffle Indiranagar, Bangalore
Invite your friends
and enjoy a shared experience
Invite your friends
and enjoy a shared experience
About the Event
Join us on Saturday, June 1st, for International Tabletop Day, an annual celebration of board games. Organized by Bangalore's board game community - ReRoll Board Games.
What is International Tabletop Day?
It's an annual celebration of board games that happens around the world. It was started way back in 2013 by the lovely folks over at Geek & Sundry. You can read more at https://www.tabletopday.com/
Who are ReRoll Board Games?
We're a couple of friends who are trying to build a community around board gaming in Bangalore. We've been doing this part time for about 3 years now.
Who is this for?
Newcomers, especially people who've only played games like Monopoly, Cluedo, Pictionary, etc. There is a massive world of creative, challenging, and incredibly fun board games out there that we in India don't ever hear about. This is an opportunity for you to get a glimpse of it.
More than the games themselves, the social experience is fantastic. It is absolutely the number one reason several people play board games regularly. You find out interesting things about your own friends (like how they are incredibly good liars when they need to be). It makes for memorable moments that you'll be talking about long after it's over. Most importantly, you'll definitely leave with more friends than when you walked in. (Or we'll refund your money!)
What kind of games would I play?
We've got a curated list of games that we think are a great way to introduce people to the hobby. They span strategy, social deception, cooperative, party, etc. Here are a few to get an idea of what we mean:
Dead of Winter - Where you fight off a herd of zombies with your SO.
Forbidden Desert - Try to survive and escape the desert after you and your friends crash land your plane.
Coup - You and your friends are part of a resistance group and will lie, steal, and deceive your way to overthrow the maligned government.
Ticket to Ride - Where you build a railroad network across Europe against your friends.
You needn't have played any of these kinds of games before.
We'll be around to suggest games, explain the rules, and answer any questions you may have.
Aside from just playing board games, we've got a whole day of activities planned - from board game tournaments on Pandemic (where the winner gets a copy of Pandemic Legacy Season 1) and Catan - to board game quizzes and an attempt to do a pan-india simultaneous roll and write game like Railroad Ink or Welcome To..
Watch this space: 👀
Since its arrival on the board game stage over 20 years ago, Catan has become one of the most popular board games out there selling close to 30 million copies. Join us on June 1, International Tabletop Day as board game communities from Bangalore come together in one big board game event. For all you Catan fans out there, Meeples of Bangalore and ReRoll Board Games will be organizing a Catan tournament this coming Saturday at Watson's, Indiranagar. Multiple rounds will be played during the day and each participant is guaranteed multiple games to prove him/herself.
For the purpose of this tournament, standard Catan rules will apply by and large (https://www.catan.com/en/download/?SoC_rv_Rules_091907.pdf). Similar to World Championship rules, Speed Catan will be employed in initial rounds, so it will be a survival of the fittest! Detailed rules will be given at 12 noon on June 1st, so be there at the venue on time!
We are trying out staged pricing for this event, to encourage people to buy tickets earlier so we can manage logistics better. The trouble with keeping tickets the same price up until the day of the event is that people will only buy them last minute, which makes it challenging for us to manage logistics if we don't have an estimate of how many people are coming.
With the staged pricing, we start with tickets at a slight discount, and then increase prices every week - with the hope that people are incentivized to buy early.
Schedule (subject to change slightly)
May 10th - May 16th - Rs. 199
May 17th - May 23rd - Rs. 249
May 24th - May 28th - Rs. 299
May 29th - June 1st - Rs. 349
Puma Shuffle Indiranagar, Bangalore
777/I, 2nd Floor, 100 Feet Rd, HAL 2nd Stage, Doopanahalli, Indiranagar, Bengaluru, Karnataka 560008
GET DIRECTIONS