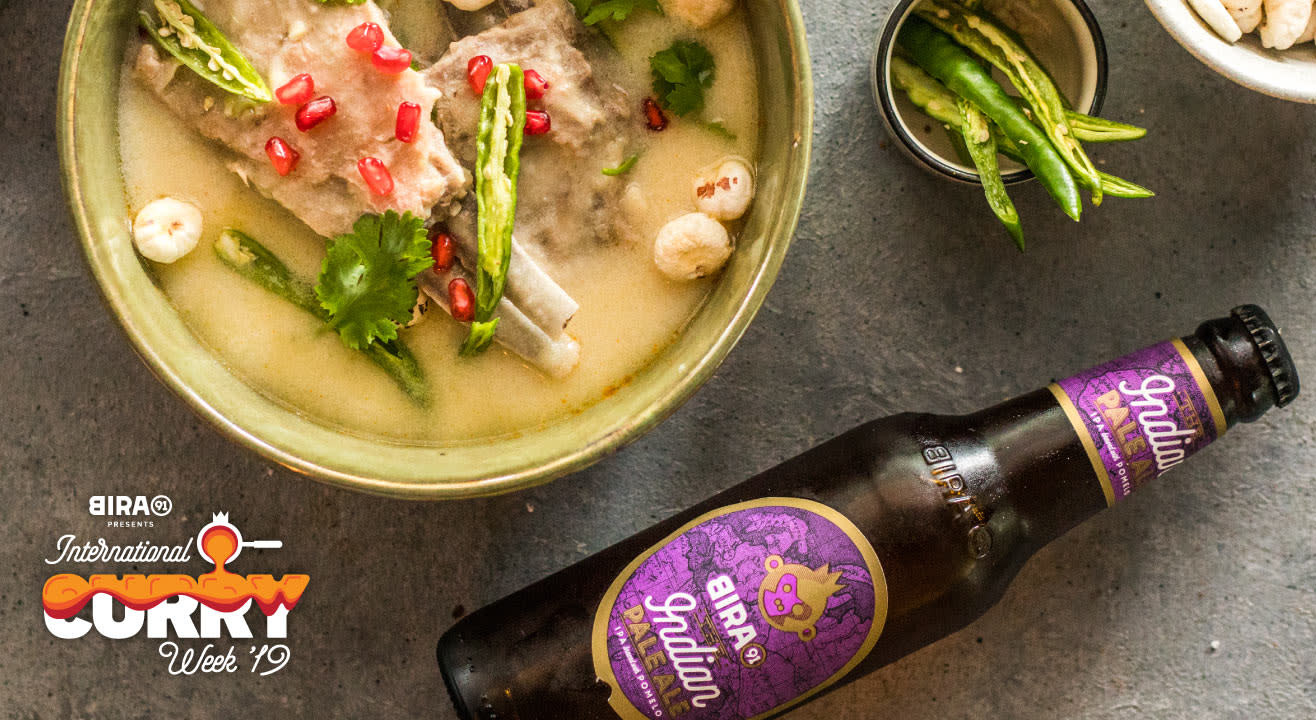 Food Fest
Bira 91 International Curry Week 2019 | New Delhi
About
The second edition of International Curry Week has arrived!
Discovered in India, reimagined across the world—curry is a product of global currents. The ebbs and eddies of culture and technology brought curry to the shores of the Caribbean, the curry shops of London, the food counters of Sichuan, the Bratwursts of Berlin, the Pho stands of Vietnam and the Kaeng Kari street vendors of Thailand—and then all the way back to that cradle of spicy food—India. A curry renaissance is taking over the world!
International Curry Week 2019 starts on the 5th of October in New Delhi. Join us in this journey as we explore the world of flavour through curries.
Here's a list of restaurants you can visit. What are you waiting for? RSVP now!
Fig and Maple | Kampai | Mahabelly | Dhaba - Estd 1986 Delhi | Coast Café | Ping's Café Orient | FIO | India Grill Room | Impromptu | Oberoi Gurgaon - Amaranta | Trident Gurgaon - Cilantro | Whisky Samba | Foxtrot | Kofuku | Ek bar