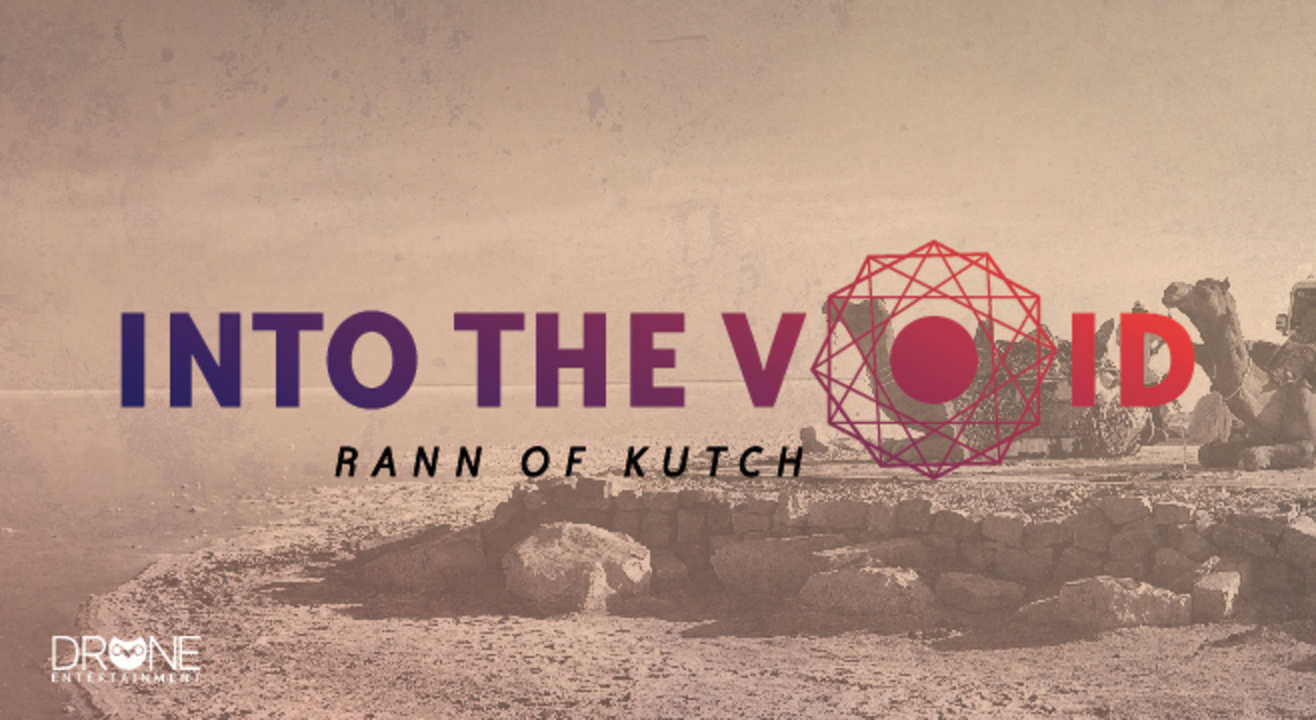 Music
Into The Void – Rann of Kutch
3000 - 8000 or Set Your Own Tent
About
The Void is a space inside every individual who yearns for an experience which transcends the labels one associates with music, song, dance and festivity.
Into The Void is a music festival which aims to take you to that space and beyond. Set in the backdrop of the stunning yet cocooned environs of the Rann of Kutch, this three day musical fiesta will feature some of the top artists from across the country from diverse genres. The objective is to create a melting pot of people, culture and music and set the stage for a new era of how music is experienced in India.
Into The Void hopes to achieve this by providing an immersive experience by giving a portal to people to sample the music on offer by a wide range of bands spanning the spectrum of the Indian music scene in a setting which is emotive and enthralling. So come, enter the void.
The music festival is free and for everyone to enjoy, only a base amount is being charged for the tent rentals. If you want to bring your own tent, just register with us.
Yourself (most important)
Portable charger (although we would appreciate your attention towards the artists not your phones )
Toilet kit (travel light guys, remember it's all about the adventure)
Towel (let's save water though and not shower for 3 days. What's the biggie )
Deodorant ( incase you are awesome enough to not carry a towel that is )
Paytm balance (Thank you Demonitisation )
Money ( What's that! Haha )
Sleeping bags ( who's sleeping. Let's party all night )
HOW DO THESE TENT RENTALS WORK?
* Each Ticket your purchase from insider can accommodate the number of people given in the description. The ticket is per tent and not person. Also the ticket is valid for all 3 days of the festival. From 5AM of the 10th of February till 12PM on the 13th of February.

Can we carry our camera?
* Yes, you can carry your own camera. It's always nice to get out and explore the desert!

What is the day wise Artist lineup?
* Day 1: Apostrophe, Dhruv Visvanath, Random Gyan, Blushing Satellite, Run it's the kid, Family Cheese, The F16s, Junkyard Groove.
* Day 2: Rhythamix Revival, Celestial Teapot, Rudra, Daira, Aswekeepsearching, Skrat, Motherjane, Thermal and a Quarter,
* Day 3: Timewise, Mahesh Raghunandan, Kitchen Sink, Frisky Pints, Ganesh Talkies, Namit Das + Anurag Shanker, Ankur and the Ghalat Family, Susmit Sen Chronicles.

How long will the festival go on for?
* The Festival starts on the 10th of February (Friday) at 2PM and will end on 12th of February (Sunday) at 10PM. Each day the festival will start at 2PM and end at 10PM. Post gig, we will have "Bonfire Jam Sessions".

Will alcohol be served?
* There will no Alcohol served at the venue. Gujarat is a dry state and it is illegal to carry alcohol without a valid permit.

Can we use card/wallet payment at the venue for F&B?
* Yes, our Food partner will have Card Machines and will also be accepting digital payment via PayTM and Voolsy.

Can we carry drones?
* No, Our festival ground is very close to the international border and the Border Security Forces have banned any sorry of Drones in the air and also use of Radio devices is banned.

What is the age limit?
* There is no age limit as long as can camp in tents.

Is parking facility available? * Yes, Parking facility is available next to the festival ground.

How far is the venue from the airport/station/bus stand?
* ITV Festival ground is 500m away from the Rann Utsav. 2kms away from Dhordo, 80kms away from Bhuj and about 420kms away from Ahmedabad. The closest railway station & airport is in Bhuj.

Is there any shuttle/bus service from the airport/station/bus stand?
* We have bus shuttling services from Ahmedabad on the 9th at 11:15PM, on the 10th at 06:00AM and 09:00AM.

Are there ATM's in/around the venue? If around the venue then how far?
* There are no ATM's around the festival ground. Please carry some cash, for food and other emergencies.

Which city/village is closest to the venue?
* Dhordo is the closest town next to the festival ground. Bhuj being the second closest city.

What if there are 7 of us?
* Please Book a Tent of 6-8 for and split the cost between you'll.

Will there be electric points to charge our phones/cameras?
* People who rent a tent would be provided with a plug-point inside their tents. for those pitching their own tents can charge their phones and camera at our 6 community points in the festival ground.

How to get there from this city/town/airport/railway station/bus stand?
* Please use our bus shuttling services. If not, you can get taxis at Bhuj to take you to the festival ground. Please arrange for this travel on your own.

Can we carry our sealed cigarette packets?
* Yes, you can. We will also have a small shop to sell the same.

If alcohol is not provided, then can we carry it on us?
* You are permitted to carry alcohol only with a valid permit in Gujarat.

How many medical tents are there at the venue?
* We will have a doctor and medical facilities at the venue. We also have fire safety units around the festival ground.

Is shower facility available?
* Yes, all health and sanitation facilities available at the festival ground.

Will we get network coverage at the venue?
* Yes, there is good 3G network in the area. But please note, JIO doesn't work.

Can we re-enter?
* Yes, all participants can get out and explore the desert in the day. On registration they will be given wrist bands that would all them access for all days.

If we select to pitch our own tents, and as it says on your website that it's on first come first serve basis, can we come a day prior? How early should we come and start pitching our tent?
* Registrations will start on the 10th of February (Friday) at 5AM in the morning. Registrations will be open till 1PM on the 12th of February (Sunday).
Ganesh Talkies

The F16s

Ankur And The Ghalat Family

Celestial Teapot

The Family Cheese

Skrat

Frisky Pints

Susmit Sen Chronicles

Thermal And A Quarter

Junkyard Groove

Mahesh Raghunandan

Dhruv Visvanath

Motherjane

Apostrophe

Daira

Aswekeepsearching

Namit Das + Anurag Shanker

Random Gyan

Rudra

Kitchensink

Run its the Kid

Time Wise