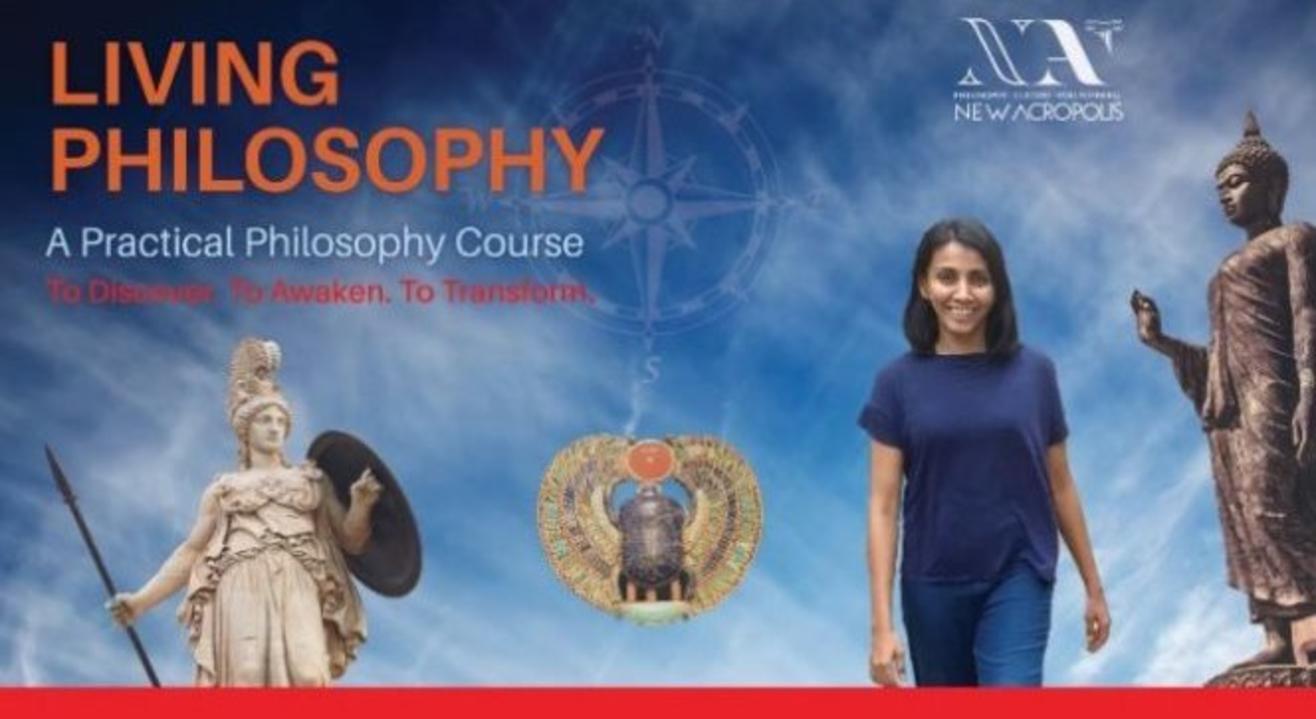 Interactive Session
Introduction to Living Philosophy course - Sep'19 batch | New Acropolis
About
What is the Living Philosophy course?
The course is meant for you 'to Discover, to Awaken, to Transform'. It is a course in Practical Philosophy that brings philosophical teachings of the major ancient civilizations from the east to the west - From Confucius to Plato; From Tibetan Buddhism to Ancient Egypt. Aimed to foster an active philosophical approach to our daily life, the classes will uncover the keys to inner growth and wisdom towards leading a much more meaningful and significant life.
About the full course: The course will be for 30 hours, held in 15 classes. One class per week for 15 weeks, And, there will also be a special half-day seminar - schedule will set and informed after course begins.
What is the Introductory session about?
To learn more, you may attend either of the free Introductory sessions, where we shall share the course themes, structure and essence of the course.
When is the next batch starting?
Sep'19 batch | Location: New Acropolis Jayanagar
The free introductory sessions are on Tuesdays, 10th, 17th and 24th Sep 7:30 to 8:30 pm
Course starts: Tuesday, 01st October 7:30 to 9:30 pm
Classes each Tuesday at 7:30 to 9:30 pm
Course completion on 21st January, 2020
- - -
*Free Entry - for Introductory Sessions and Trial | Limited Seats | Right to Admission Reserved | The option to attend the first class as a free trail is open to only those who have not attended an introductory session | Course fee of INR ₹ 5,500 | All payments are non-refundable and non-transferable | We request the attendees to be on-time, especially to plan well their commute - our place opens 30 min before start time and entry-doors close sharp 15 min after start.
Venue
New Acropolis, Jayanagar
Ground Floor, #264, 7th Cross Rd, 6th Block, 1st Block, Jayanagar, Bengaluru, Karnataka 560011