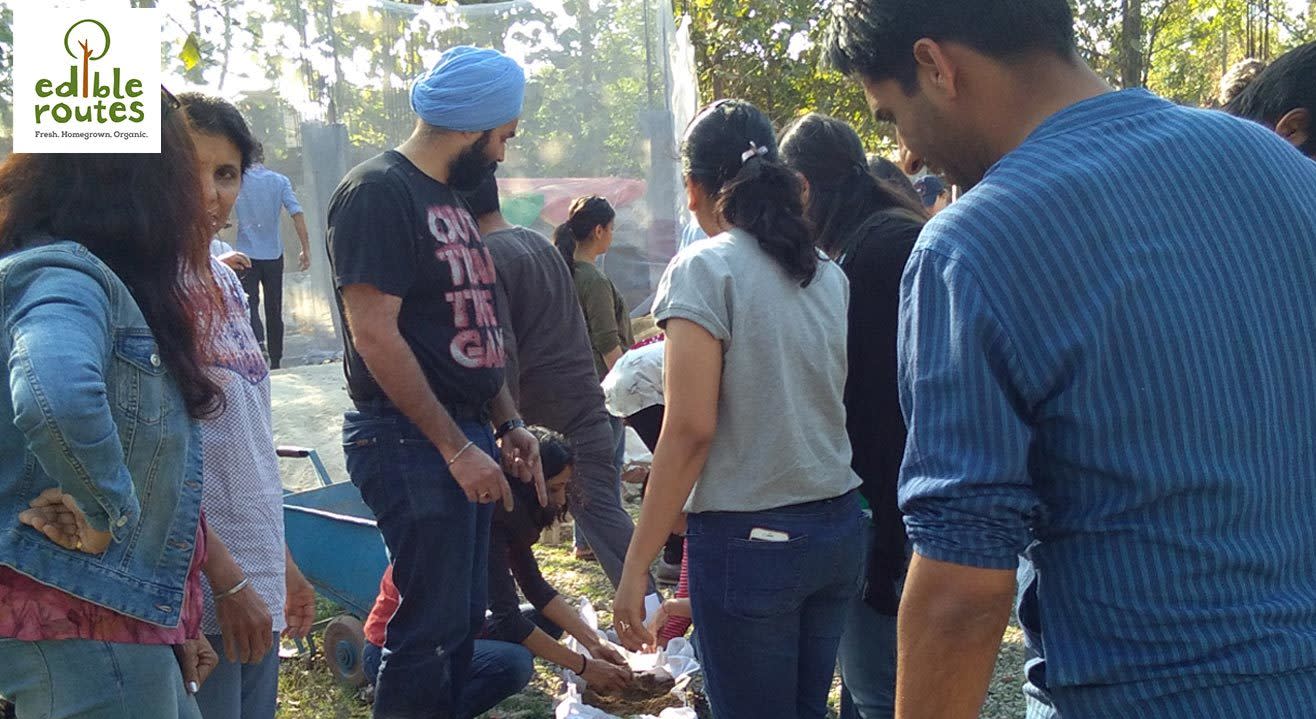 Gardening
Introduction to Urban Farming - A Hands-on Workshop
About
What's the difference between a kyaari and a raised bed?
What's an ideal gamla size to grow pumpkins?
How much should I mulch my mooli?
What's the difference between gudaee and nindaee?

For answers to all these questions and more, take this practical workshop on growing vegetables, fruits and herbs at home. Roll up your sleeves and get ready to learn the basics of planning and running a kitchen garden, from seeding, weeding and harvesting to pest management and composting. You'll also get to work on a 1-acre farm and an ongoing permaculture project.

Find out everything about potting mix, seeding, weeding, harvesting, companion planting – basically all you need to go homegrown. Your hands are bound to get muddy!

What you'll take away:
- Confidence to start your own edible garden
- Excitement about plants
- The opportunity to work in a khet
- 2 gobar pots: one seeded, one saplinged
- Your nails full of mitti!


About The Instructor

Kapil Mandawewala studied at the University of Texas, Austin and worked with Deloitte Consulting in San Francisco for five years before returning to India in 2008 to start organic farming in his twenty acre family farm in Gujarat. He then started Sajeev Fresh [now Edible Routes] in 2010 with the mission of spreading healthy, nutritious and fresh food and building strong communities that are self-reliant.
Venue
Farm 8, Delhi
Farm 8, Phase V, Main Entrance Rd Phase Five, Aya Nagar Extension, Aya Nagar, New Delhi, Delhi 110047, India