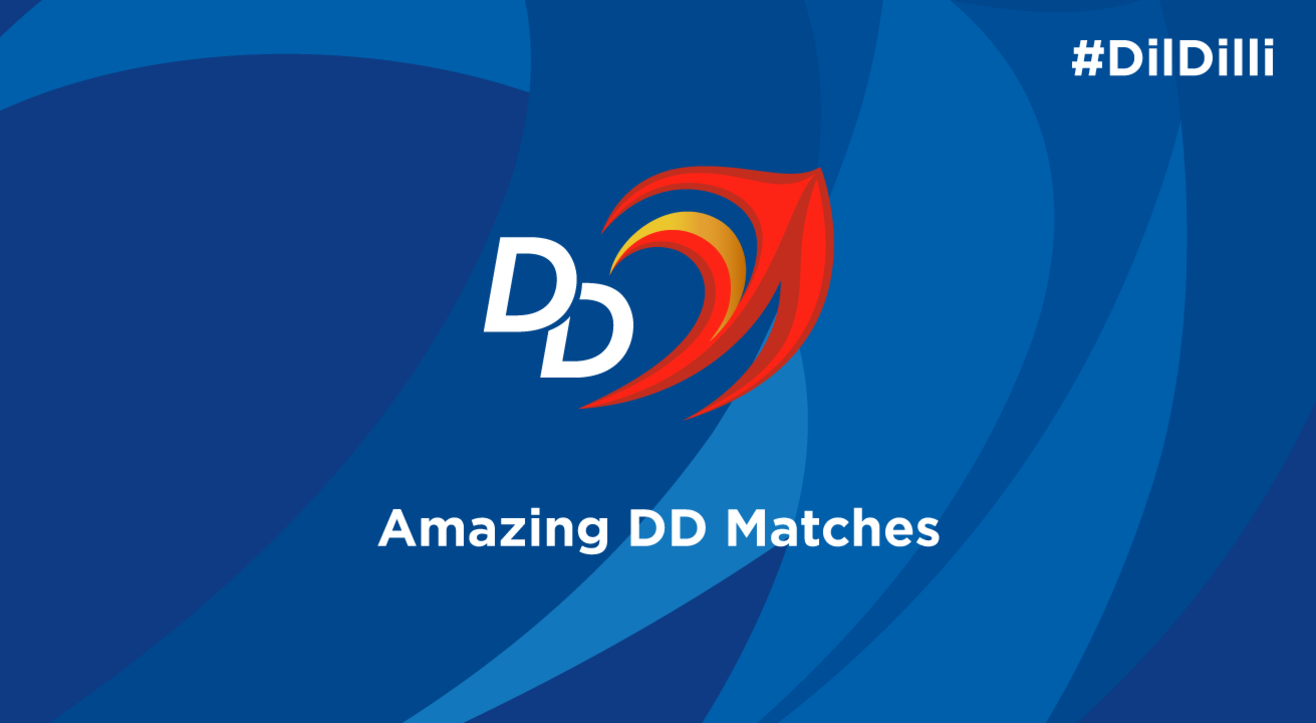 Cricket
Relive DD's Greatest VIVO IPL Moments With These Five Epic Matches
Being a DD fan is a rollercoaster ride. On some days, it can be heartbreaking; but then there are days when the team makes you jump with joy.
Being a DD fan is a rollercoaster ride. On some days, it can be heartbreaking; but then there are days when the team makes you jump with joy. So let's take a walk down the tournament's memory lane, and look at five matches that every DD fan will never forget.
DD vs Gujarat Lions (2017): The One When The Young Guns Fired
When DD lost Karun Nair early chasing 208, not too many fans would have kept their hopes up. But the dynamic duo of Sanju Samson and Rishabh Pant launched an assault so brutal and so relentless, the Gujarat bowling was brought to its knees. Pant scored 97 off 43, while Samson scored 61 off 31, the both of them hitting a total of sixteen (!) sixes. At the end, DD ended up cruising home, with almost 3 overs to spare and pulled off a remarkable victory. Fans at the Kotla will hope to see a game like this, raining with sixes, again!

You know you want to watch the highlights - here they are!
2016 - DD vs RCB: The One Where de Kock Rises
When de Kock goes hard, he comes out on top. And that is exactly what he did in 2016, as he scored an incredible century to help chase down RCB's mammoth total of 191. A Kohli-de Villiers alliance ended up being second fiddle to a spectacular innings by de Kock - who scored 108 off 51 balls. Test triple-centurion Karun Nair ably supported him with a tenacious 54 to win the match for DD. Watch de Kock in action here.
2015 - DD vs SRH: The One With The Duminy show
When JP Duminy is on song, he's one of the best T20 all-rounders in the world. After scoring a quickfire 54 off 41 to help DD reach a competitive score of 167, Duminy decided it was time to have some fun with the ball. He ended up with figures of 4/17 - spectacular by T20 2017 standards - as DD pulled off a thrilling victory, winning by 4 runs to clinch a now-famous victory. Check out Duminy's heroics here.
2012 - DD vs RR: The One With Sehwag's Onslaught
What a match, what a season. DD ended up 3rd in the league in 2012, being led by Indian legend and talisman Virender Sehwag, who played a captain's innings of 63 off just 39 balls. With Rajasthan Royals chasing a target of 152, DD's bowlers put on the chokehold and pulled off a nerve-jangling one-run victory! In the mood for goosebumps? Watch this epic encounter here.
2010 - DD vs KXIP: The One Featuring Gambhir's Masterclass
As the prodigal son returns to captain DD, let's go all the way to 2010 - the early days. Gautam Gambhir was a marquee player then and he's a marquee player now. It was a high-intensity match as KXIP scored 143 and Gambhir came out to open against a charged up bowling attack. What followed was one of many masterclass innings by Gambhir - he dominated the bowlers, scoring 72 off 54 balls. This knock proved to be even more crucial as DD scraped to victory with just 1 ball to spare. What a thriller, which you can check out here.
Insider.in: Official ticketing partner for the VIVO IPL 2018 Playoffs (Eliminator & Qualifier 2) at Eden Gardens, Kolkata; and home games for DD & Kings XI Punjab (now completed).
Stay updated with cricket events that Insider.in will be ticketing in the future: Sign up here.
Need help regarding tickets or your order? Mail help@insider.in or call +91-22-61548585 / +91-9136622662.
For bulk / corporate bookings Mail corporatebookings@insider.in or call +91-22-33604736.
Subscribe to receive our newsletter!
Find the best experiences happening out there in your city or enjoy handpicked content while sitting comfortably at home. Insider is your go-to place to figure out what to do today!