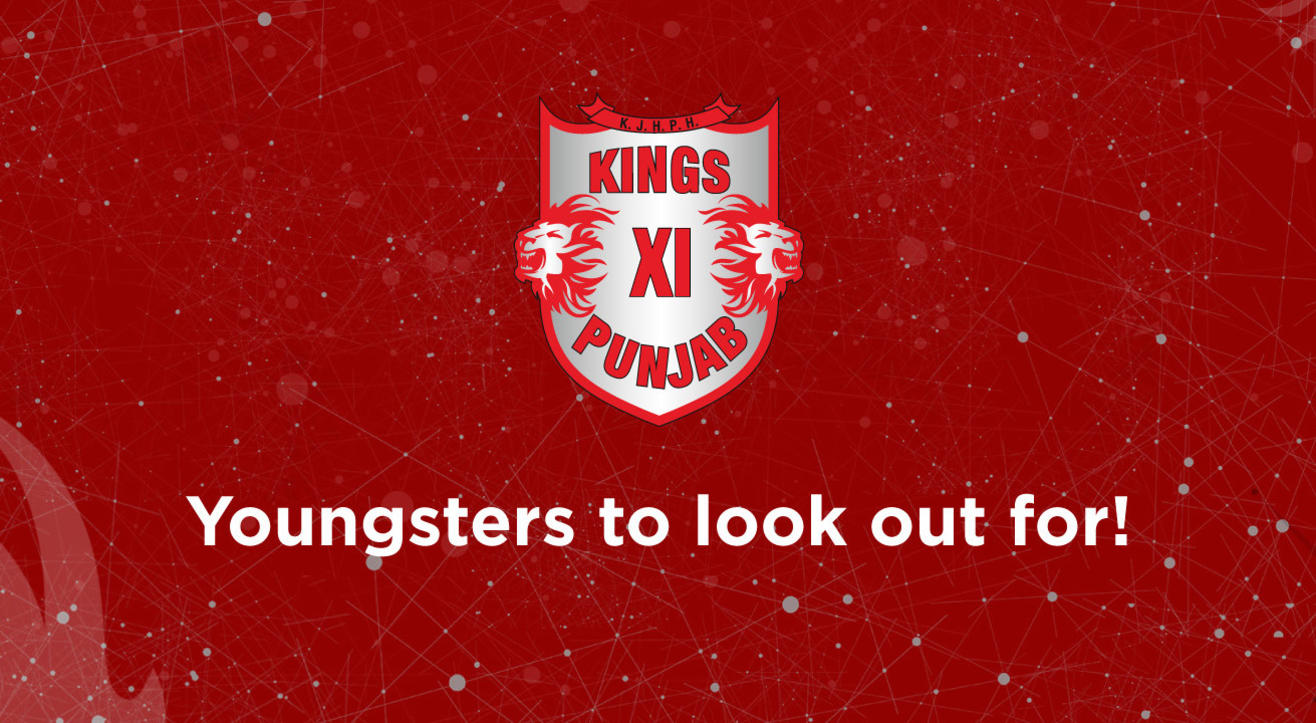 Cricket
Five Youngsters To Excite Kings XI Punjab Fans In VIVO IPL 2018
Punjab's cricket fans have a lot to look forward to in VIVO IPL 2018. Apart from some legends in the squad, there are some bright young talents. Here's a look at some of them.
There are so many reasons to fall in love with the IPL - the biggest names in world cricket, the high-quality cricket, magical moments that define a team's fortunes and many other little stories that add to the charm of the tournament. But what makes the IPL truly unique is the discovery of young talent that is ready to take the world by storm.

In the star-studded Kings XI Punjab team, which includes big names like Ravi Ashwin, Chris Gayle, Aaron Finch and many more, a few young men are ready to make their mark in this edition. Make sure you keep an eye out for them and cheer them on from the stands!
Mujeeb Ur Rahman - Afghanistan's Youngest Star
The IPL and the Afghan cricketers are a love story made in cricketing heaven. And now, KXIP welcomes one of the youngest-ever players to ever be part of the tournament - 16-year-old off-spinner Mujeeb Ur Rahman. Already a regular in the national side, Mujeeb's has spun webs around batsmen and will be looking at the IPL as his platform to take his game to the next level. The Afghanistan cricketing stories are some of the most special ones in world cricket and it is up to us to cheer these young men on and encourage them to achieve even greater heights. Keep an eye out for this boy. Here's Mujeeb destroying the Pakistani batting line up.
Manzoor Dar - A Kashmiri Fairytale
The IPL hasn't seen too many players from Jammu and Kashmir playing, which is why it's extra special to see 24-year-old Manzoor Dar getting his due in the KXIP squad. The J&K all-rounder has an impressive domestic T20 record and must be salivating at the opportunity to face off against the legends of the game. From cutting wood as a teenager, to working as a security guard to make ends to meet, to now being part of the biggest T20 league in the world, Manzoor Dar deserves as many cheers as he can get! Here's a preview of what big-hitting Dar is capable of.
Ankit Rajpoot - Ready To Shine
While he's no stranger to the IPL, Ankit Rajpoot has been a relative unknown due to the limited chances he's been given. But all that could change this season as the 24-year-old looks to make a real mark with the ball. He's been trained by the best minds in world cricket and is an impressive performer at the domestic level.
Mayank Dagar - Upholding a legacy
The nephew of Indian legend Virender Sehwag, Mayank Dagar has already made waves in the 2016 U-19 World Cup, where his left-arm spin left the batsmen befuddled. He's also established himself in the domestic circuit, where he is a regular for his home state Himachal Pradesh. In his first IPL season, Dagar will be hoping to pierce daggers (see what we did there?) through the opposition batsmen's defences and establish himself as a premier spinner. Oh also, his Instagram game is pretty solid if his cricketing achievements weren't enough for you to cheer for! Check out Dagar in action for India U-19.
Akshdeep Nath - Battling with the best
Could this be Akshdeep Nath's year to shine on the biggest stage of them all? Considering the price KXIP paid to have him in the squad, the signs look promising. A solid and reliable batsmen, the 24-year-old is slowly becoming one of the most important players for his state Uttar Pradesh, especially in the shortest format. In a highly competitive middle order, Nath will have to capitalise on every opportunity he gets.
Here's some more content you might enjoy!
Insider.in: Official ticketing partner for the VIVO IPL 2018 Playoffs (Eliminator & Qualifier 2) at Eden Gardens, Kolkata; and home games for DD & Kings XI Punjab (now completed).
Stay updated with cricket events that Insider.in will be ticketing in the future: Sign up here.
Need help regarding tickets or your order? Mail help@insider.in or call +91-22-61548585 / +91-9136622662.
For bulk / corporate bookings Mail corporatebookings@insider.in or call +91-22-33604736.
Subscribe to receive our newsletter!
Find the best experiences happening out there in your city or enjoy handpicked content while sitting comfortably at home. Insider is your go-to place to figure out what to do today!