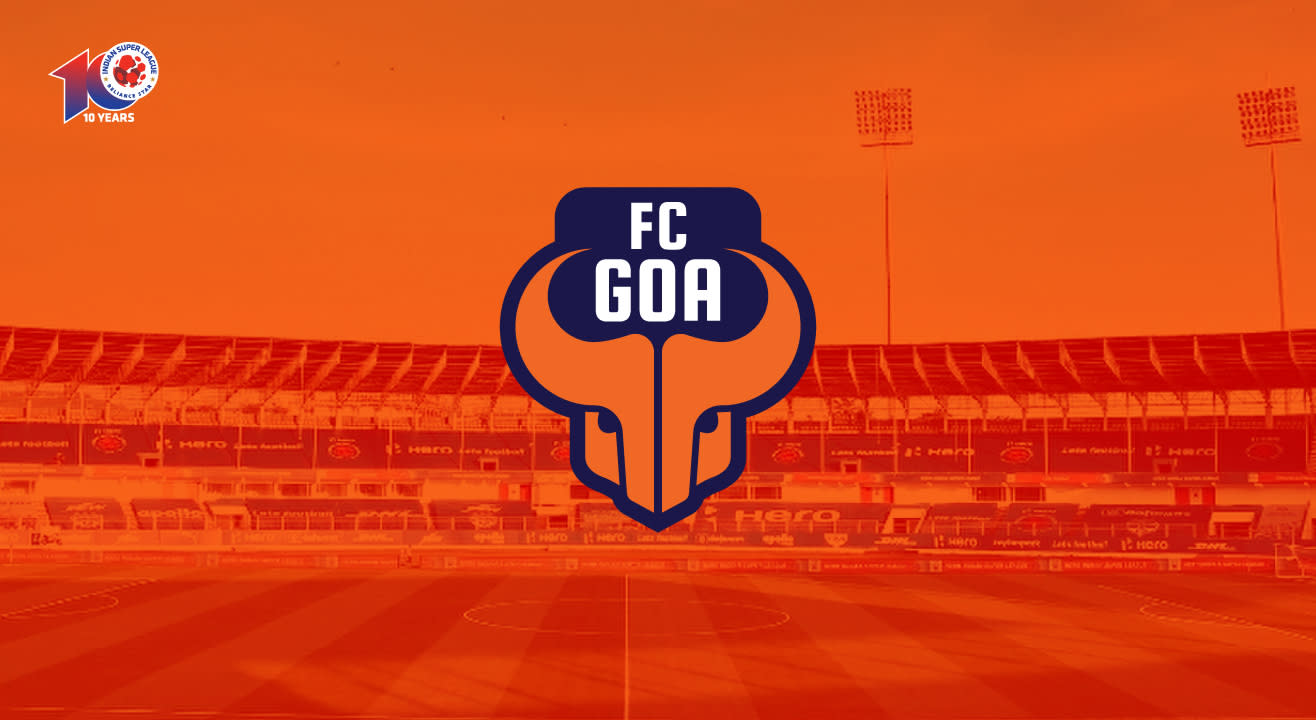 Indian Super League 2023-24: FC Goa Match Tickets, Ticket Offers, Schedule & More
Get your cheering game on for FC Goa as the ISL 2023-24 season kicks off. Checkout the schedule, news and match ticket updates, now!
Invite your friends
and enjoy a shared experience
About The Team
Gear up for an FC Goa match in Goa that's more than just football – it's an adrenaline-packed extravaganza that takes your trip to a whole new level. With a playing style as captivating as the destination itself, FC Goa embodies the true essence of Goa's passion for the "beautiful game."
Not only are they the only squad to achieve over 50 victories and clock in more than 200 goals in Indian Super League history, but they're also the proud holders of the Super Cup and Goa Pro League titles.

In the unforgettable 2019/20 season, FC Goa clinched the ISL League Winners Shield, standing tall at the league's summit and even making history as the first Indian club to storm into the group stages of the AFC Champions League.
Get Ready to Witness History! FC Goa's ISL 2023-24 Tickets Now Available!
Secure Your Season Tickets For FC Goa, Today!
Don't miss out on this incredible journey. Be a part of the FC Goa legacy and witness breathtaking football action up close. Secure your season tickets now and join us on this exhilarating ride, cheering for your favorite team as we chase our dreams!

The best is yet to come, and it's happening at the Fatorda Stadium. Get ready to paint the town orange and make history together with FC Goa!


The wait is over, and the excitement is soaring as FC Goa gears up for a thrilling 2023-24 season of the Indian Super League (ISL). The quest for the elusive trophy continues, and this season, we're bringing you a revamped squad that's poised to make history!
New Look, Same Unwavering Commitment
FC Goa has always been synonymous with commitment, passion, and unforgettable football moments. This season, we've got a fresh new look, but our unwavering commitment to victory remains unchanged. Hello ISL, here we come!
Back to the Roaring Stadium Atmosphere
Last season, we welcomed back our passionate fans to the stadium after a two-year break, and the energy was electrifying! This season, we're hungry for redemption and ready to roar with you, our dedicated supporters.
In preparation for this monumental season, FC Goa has made several remarkable signings. We've brought in star names with extensive experience in Indian football. Sandesh Jhingan, Udanta Singh, Rowllin Borges, Raynier Fernandes, Boris Singh, Victor Rodriguez, and Carl McHugh are all now part of the FC Goa family. The biggest name, however, is of course that of our new boss, Manolo Marquez - the Spaniard who has cooked up a storm in Indian football, having led Hyderabad FC to the title at the end of an impressive league campaign two seasons ago!

Their track record speaks for itself, and they're all geared up to create history with us!

ISL 2022-23 Season Review
FC Goa's ISL 2023 season had its challenges, as they missed the knockouts for the second year in a row. Their last match against Bengaluru FC concluded with a 3-1 loss. A notable victory against East Bengal FC provided a spark of optimism but the draw against their closest rivals. Tied with Odisha FC in points, a string of unfortunate outcomes left them on the brink of qualification. This season's journey echoes the past struggles of Mumbai City in 2021/22, but fans can eagerly await a charged-up comeback next season. The Gaurs' spirit remains unshaken, promising brighter horizons ahead.
About the Pandit Jawaharlal Nehru Stadium
Pandit Jawaharlal Nehru Stadium, locally known as Fatorda Stadium, stands as a versatile gem in Margao, Goa, India. Originally a multi-purpose arena that hosted international football and cricket, the stadium transitioned to being exclusively football-centric with the advent of the I-League in 2007 and the Indian Super League in 2014. Boasting a seating capacity of 19,000, with an additional reserve of 1,000, this iconic venue has become Goa's sole international stadium. Presently, it proudly serves as the home ground for both the Indian Super League's FC Goa and I-League's Churchill Brothers FC Goa.
About Indian Super League
The Indian Super League (ISL) is India's unrivalled football championship which kicked off on October 12, 2014. The league has franchises based in the following cities:


Goa: FC Goa
Jamshedpur: Jamshedpur FC
Chennai: Chennaiyin FC

Bhubaneswar: Odisha FC
Guwahati: NorthEast United FC
Kochi: Kerala Blasters FC
Kolkata: ATK Mohun Bagan (Now renamed to Mohun Bagan Super Giant), East Bengal FC

Mumbai: Mumbai City FC
Hyderabad: Hyderabad FC
Bengaluru: Bengaluru FC
Their aim is for India to become a global football power and qualify for the 2026 FIFA World Cup!
FC Goa ISL 2023-24 Match Schedule
October 2, 2023 - FC Goa vs Punjab FC
October 7, 2023 - FC Goa vs Odisha FC
November 27, 2023 - FC Goa vs Jamshedpur FC
December 3, 2023 - FC Goa vs Kerala Blasters FC
December 12, 2023 - FC Goa vs Mumbai City FC
Tickets For The Following Matches Are Out!
October 2, 2023 - FC Goa vs Punjab FC | Get your tickets, here

October 7, 2023 - FC Goa vs Odisha FC | Get your tickets, here
Have questions regarding this event or your order?
Please mail help@insider.in
Subscribe to receive our newsletter!
Find the best experiences happening out there in your city or enjoy handpicked content while sitting comfortably at home. Paytm Insider is your go-to place to figure out what to do today!