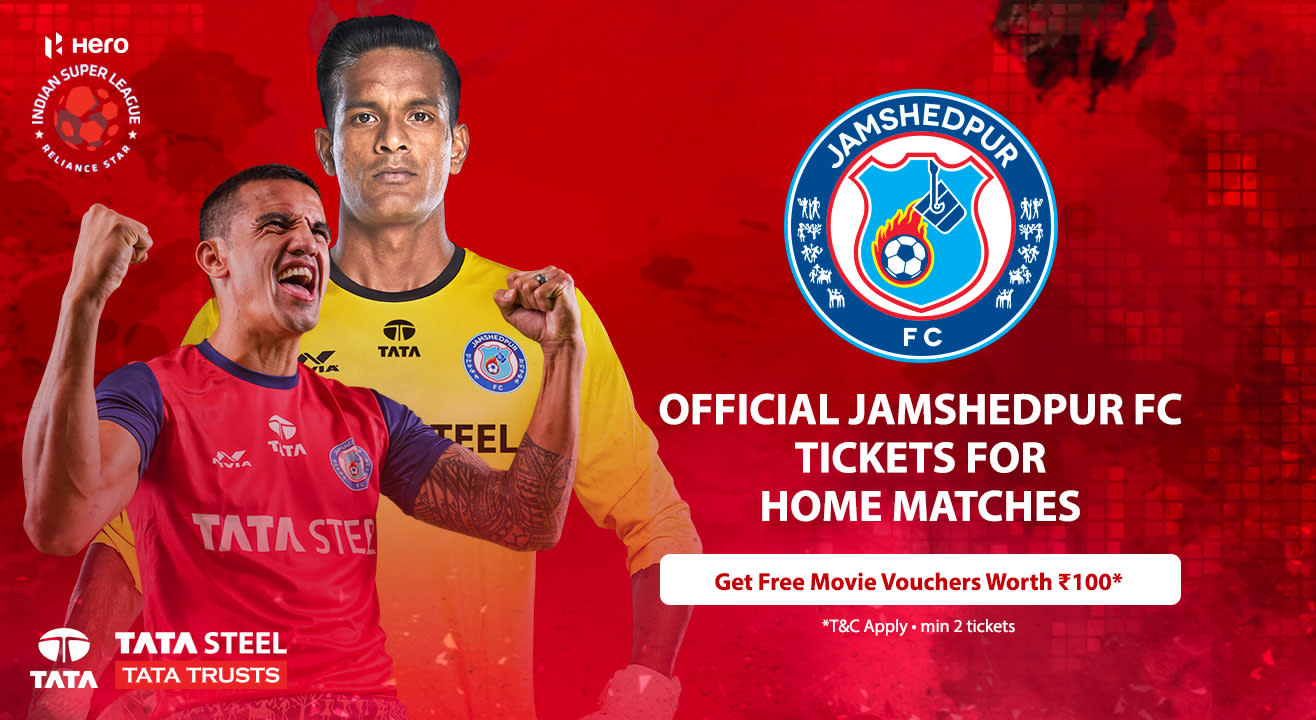 Football
Indian Super League 2018-2019: Jamshedpur FC: Match Tickets, Season Tickets, Ticket Offers, Schedule & More
The 2018 leg is over - this page will be updated as soon as the 2019 leg is out!
Jamshedpur FC ISL 2018-19 Match Tickets
The 2018 leg of the team's home games in Jamshedpur are over. This page will be updated as and when the 2019 leg goes live. See you soon!
In the meantime, you can sign up to be the first to know when the games go live.
Jamshedpur FC: About the team
Jamshedpur FC were one of two teams to make their ISL debut in the 2017-18 season and like their counterparts Bengaluru FC, they gave a fabulous account of themselves. A 5th placed finish with more wins than losses was an admirable return for a side competing with clubs with 3 year of ISL experience. With 2017-18 manager Steve Coppell moving to ATK, the Steel City side have roped in ex-Atletico Madrid manager Cesar Ferrando to lead the side and target a semi-final spot in the season to come. This is a side with the backing of one of India's most ardent football behemoths in Tata, and with the right signings and mindset ahead of the new season, are liable to surprise a few of the more established sides in the tournament. Their journey is one worth following!
About Hero Indian Super League
The Hero Indian Super League (ISL) is India's unrivalled football championship which kicked off on 12 October, 2014. The league has ten franchises based in the following cities: Chennai, Delhi, Goa, Guwahati, Kochi, Kolkata, Mumbai, Pune, Bengaluru and Jamshedpur. Their aim is for India to become a global football power and qualify for the 2026 FIFA World Cup!
Have questions regarding this event or your order?
Please mail help@insider.in or call us at +91-22-61548585 / +91-9136622662.

For corporate (bulk and hospitality) bookings
Please mail corporatebookings@insider.in, or call us at +91-22-33604736.
Subscribe to receive our newsletter!
Find the best experiences happening out there in your city or enjoy handpicked content while sitting comfortably at home. Insider is your go-to place to figure out what to do today!