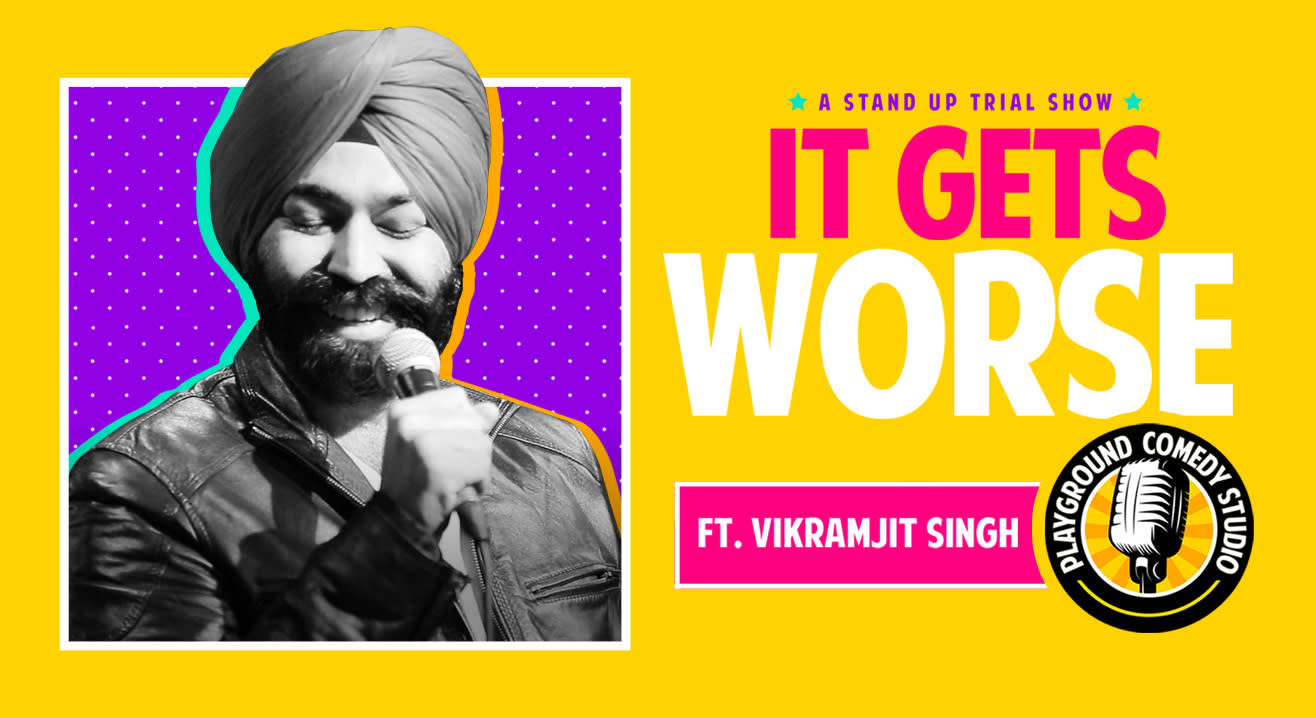 Comedy
It Gets Worse, A Stand Up Trial Show by Vikramjit Singh
About
Every comedian aims to create a show that makes people laugh, think, and in extreme cases, jump in ecstasy. Going by how it makes him/her feel, that show is called a "special".
"It Gets Worse" is a show before that show. A trial show where over 60 minutes of raw jokes and stories will be honed, on their journey towards said "special".
Vikramjit Singh is a prominent Stand-Up Comedian across the leading stages in India and abroad. After garnering millions of views online, he's all set to translate that experience for a live audience. His comedy feeds off the cultural diversity that is India's hallmark, arriving at universal observations that connect with a discerning audience; whether 20 somethings in bars, celebrated Page 3 personalities or well-heeled corporate employees unwinding after a long day. He has been featured extensively online and print media, with NDTV, Hindustan TImes, NewsX, India Today, Scoopwhoop, Storypick etc. featuring his content.
Venue
Playground Comedy Studio
C-2, Basement, SDA Market, New Delhi - 110016, Block C 5, Hauz Khas Enclave, Hauz Khas, New Delhi, Delhi 110016