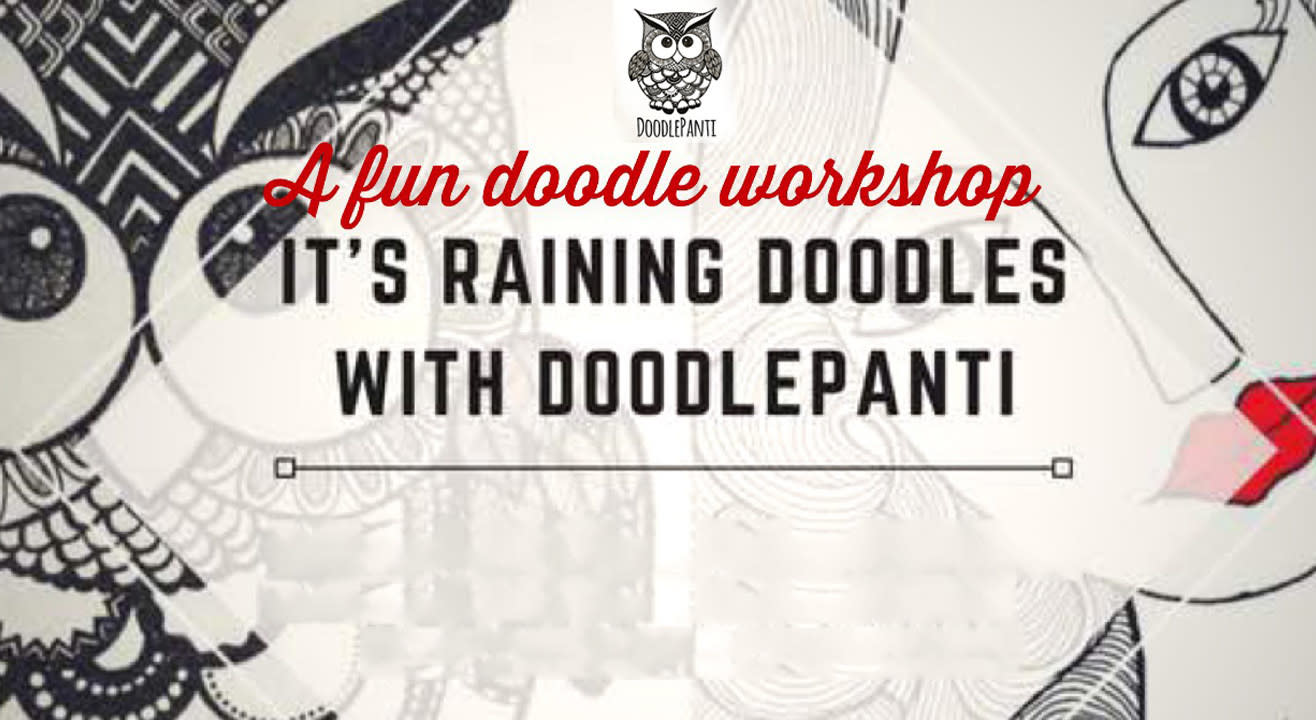 Doodling
It's Raining Doodles
Happiness Inc. The Activity & Learning Center
About
Anybody can doodle. Grab a pen and let your creativity flow! Use lines and shapes to create wonderful patterns. Images will start to take shape as the pen moves on the paper. Let go of inhibitions and give your mind and hand, free rein. Let the Doodle downpour begin! Of course, all required materials will be provided at the venue.
Please note that online sales will close on 15th July 2017.
About the Artist
Sanyukta Bedi of DoodlePanti started doodling at a very young age. She is a Chemical Engineer from Mumbai and did her Post Graduate MBA (Finance) from Pune. She has over a decade's worth of experience in the Education Industry. She continues to pursue her true passion in the creative field of DOODLES with DOODLEPANTI, a popular, new-age form of creative expression.
Venue
Happiness Inc. The Activity & Learning Center
No.5 Palacimo Estate, Lane 6, Opposite Nyati Builder's Office, Kalyaninagar, Princeton Town Society, Pluto Society, Kalyani Nagar, Pune, Maharashtra 411006