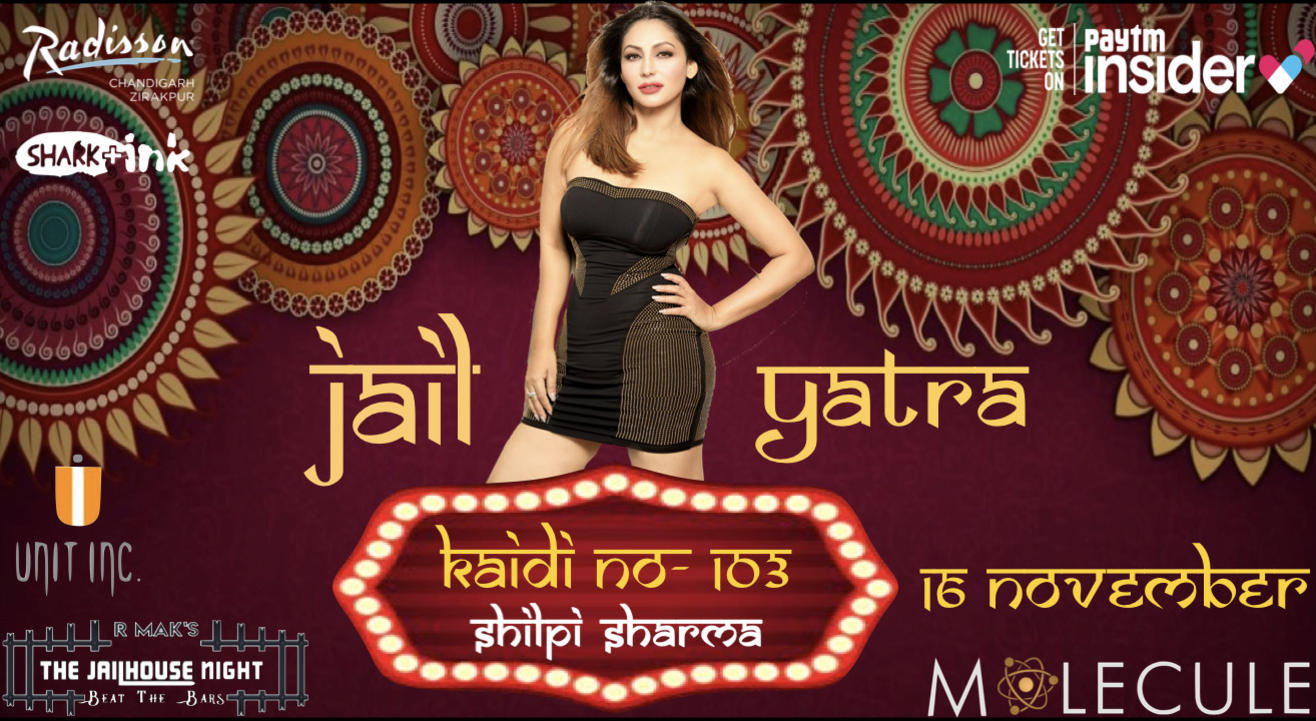 Music
Jail Yatra Ft. Shilpi Sharma of The Jail House Night
Molecule - Gastro Air Bar
About
#Kaidi_103 DJ Shilpi Sharma is out from Women cell of the The Jail House Night to Kill you with her Looks and Mad Bollywood Retro Beats this 16th November. This time The jail is set in The Molecule, Chandigarh. See You all In Jail.
Events Highlights
-Molecule Sector 7 ,Chandigarh Will be Converted into A Jail For a night
-Prisoner no 103 - Shilpi Sharma will be Performing some Bollywood Retro For all the Inmates
-Crime Committed By Prisoner 103( Beauty With Beats )
-Prisoner no 102 - Dj Felix will be Opening the Set for The Jail on 16th November
-Crime Committed by Prisoner 102 ( He makes You Jump On His Beats All night )
-Live Drinks will Be served By Our Female Jailers.
-Red alarming Vibes will be created by Our Female Jailers.
-Lets Taste Together The Best In House Jail Food
Its Time To Beat the Bars Together and Commit all the Crimes in this Jail on 16th November 2019
Jail Yatra Ft Shilpi Sharma 16th November
Venue
Molecule - Gastro Air Bar
Chandigarh, SCO 15A, Sector 7-C, Sector 7, Chandigarh, 160019
GET DIRECTIONS