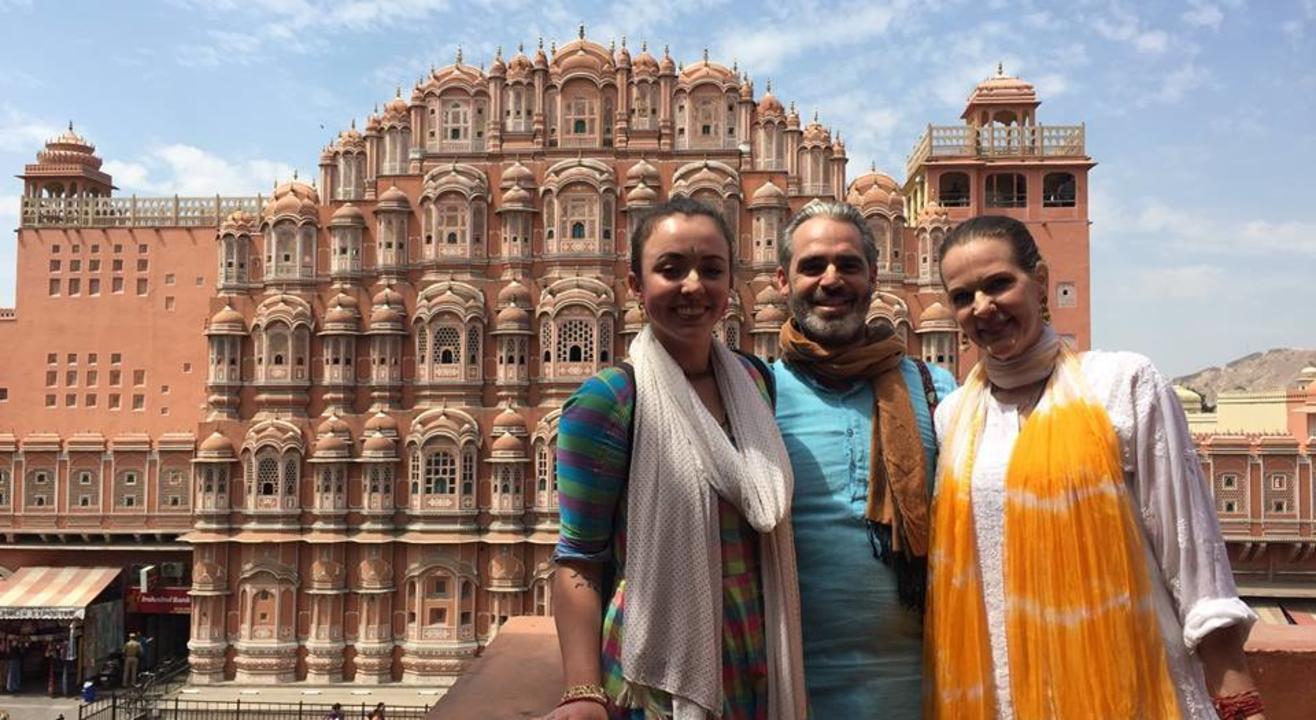 Jaipur Heritage Walking Tour
September 14 | 3:36PM - December 31 | 7:36PM
Step out and enjoy this event
Event Guide
Getaways
Enjoy the outdoors
Invite your friends
and enjoy a shared experience
Jaipur Heritage Walking Tour
September 14 | 3:36PM - December 31 | 7:36PM
Step out and enjoy this event
Event Guide
Getaways
Enjoy the outdoors
Invite your friends
and enjoy a shared experience
Event Guide
Getaways
Enjoy the outdoors
Invite your friends
and enjoy a shared experience
Allow us to walk you through India's first planned city, the lives and times of the generations of locals dwelling in the narrow streets and by-lanes of the Pink City with our slow-paced & carefully curated heritage walk. Learn in detail about the architecture of one of the most exuberant cities in Indian history, starting from its initial planning in the 17th century till the present day. Our expert guides will share their research and knowledge about the history of the Kachwaha Dynasty and facts about Jaipur, the onset of the British Rule and its impact while we get a sneak peek into the lifestyle of the locals. Also known as Jaipur Food Walk, we will get the opportunity to taste some of the most popular street food items like samosa, masala chai, some local snacks, and mouthwatering local sweets.
What to expect
We will meet at the common assembly point at the Golcha Cinema 10 min before the start time. We will start our tour once all the guests have joined. After basic instructions and introduction from our tour leader, we will start the tour and will go off to explore the old city of Jaipur.
Following our path to the narrow lanes and by-lanes of the city, we will explore some of the lesser-known gems like the New Gate which used to give the first glance of Albert Hall, followed by some interesting facts about beautiful walls and gates around the old Pink City.
Moving on, we will make a brief stop at 70 years old Golcha Cinema where we will take a break and talk about the history of Jaipur. We will then continue our journey and visit an ancient Shiv Temple which depicts the vernacular style of architecture. On our way, we will be served one of Jaipur's famous chai and a snack called poha which is made of rice and nuts.
Walking through the narrow lanes of the city, we will take the opportunity to get views of some old Havelis and painting styles of Jaipur while our tour leader fills you up with more informatory sessions on building styles and explanation of the plans and some details of Pink City with the view of Tripolia Gate. Along with that, the tour leads you towards the largest tower of the Pink City and with a pinch of interesting stories of Isarlat Tower, small bud tasting while walking for the Hawa Mahal.
Lastly, we will visit the Tattoo Cafe and bid farewell to our fellow travelers while we take some of the last tour pictures and share memories along with the pleasant view of Hawa Mahal, Nahargarh Fort, and Gad Ganesh.
Day 1 :
Highlights
Albert Hall #
Golcha Cinema
Old Havelis
Tripolia Gate
A vernacular style temple
A north Indian style temple
Isarlat
Chaupar
Front view of Hawa Mahal
# Passthrough only! We do not enter the monument.
Call us, we are open 24/7
(+91) 83569 57765
Golcha Cinema
WR8C+RHG, Chaura Rasta Rd, New Gate, Bapu Bazar, Pink City, Jaipur, Rajasthan 302002, India
GET DIRECTIONS
Jaipur Heritage Walking Tour
September 14 | 3:36PM - December 31 | 7:36PM
Step out and enjoy this event
Event Guide
Getaways
Enjoy the outdoors
Invite your friends
and enjoy a shared experience