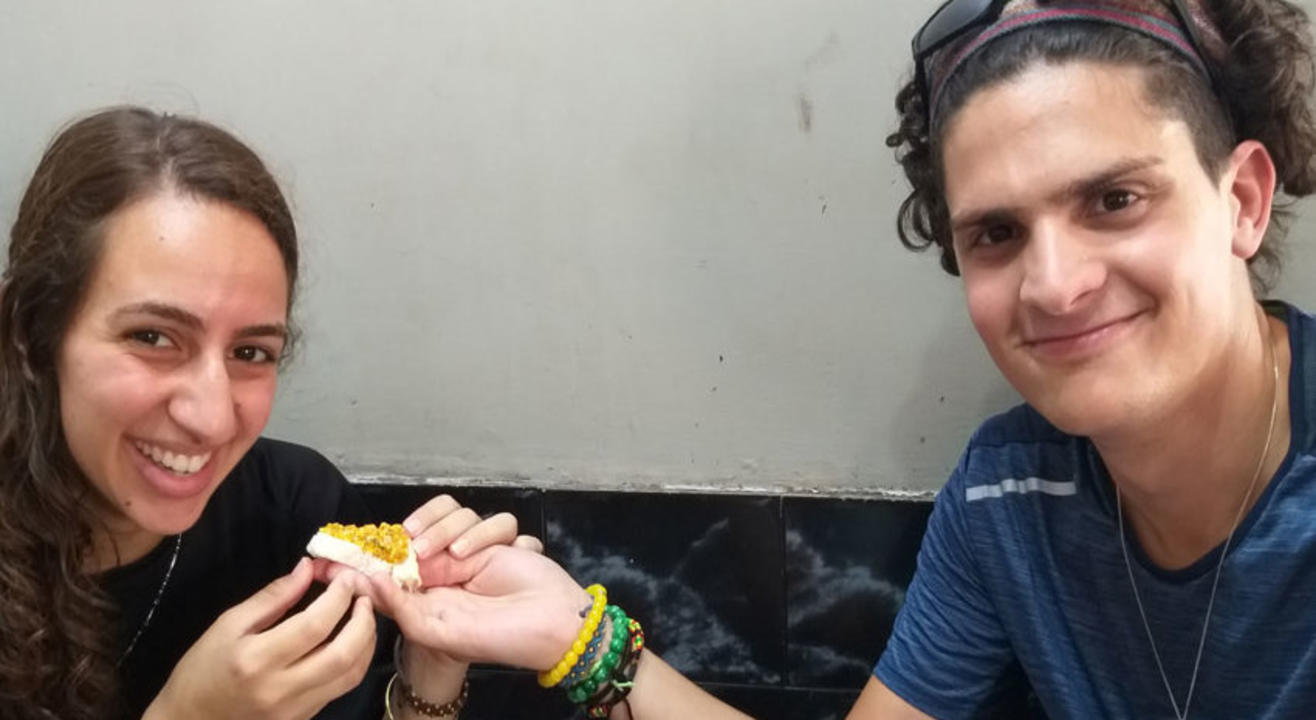 Jaipur Street Food Walking Tour by TripAdvisor Tour
September 14 | 3:45PM - December 31 | 7:45PM
Step out and enjoy this event
Event Guide
Getaways
Enjoy the outdoors
Invite your friends
and enjoy a shared experience
Jaipur Street Food Walking Tour by TripAdvisor Tour
September 14 | 3:45PM - December 31 | 7:45PM
Step out and enjoy this event
Event Guide
Getaways
Enjoy the outdoors
Invite your friends
and enjoy a shared experience
Event Guide
Getaways
Enjoy the outdoors
Invite your friends
and enjoy a shared experience
What to expect
We will meet at the assembly point 10 minutes before the start time of the tour. We will start our tour once all the guests have joined. After some basic introductions and instructions from our tour leader, we will start our quest for the delicious Jaipur food.
Our first stop will be a popular snacking place inside the Golcha Cinema. The canteen of that place is unrealistically famous for its unique feature of ginger Samosa from the last 70 years, making nearly 6000 pieces every day.
We will then move towards our next stop which is a very famous street food store called Sahu Chai Wala. We will get to taste their delicious Masala Chai, which has been made using the same old and traditional technique for the last four generations and is served in an eco-friendly mud clay cups.
Heading towards our next culinary stop which is a 150 years old traditional shop, we will taste another mouth-watering snack called Hing Kachori. The specialty of this place is the minced vegetable-filled, Hing Kachoris served with Dahi (or Yogurt). After the spicy flavor of the kachoris, it's time to taste the Moong-Thal, a dessert made with a 300 years old recipe.
Then our taste blasting food trail digs into another street food item called Aloo Tikki. It is deep-fried flavored potato chops from North India served with different sweet and spicy sauces. We will then have an old traditional beverage of India called "Thandai" mingled with some local snacks with a gazing view of the chaupad and pink streets of Jaipur.
After our delicious encounter with Jaipur's culinary delight. we walk towards our final destination, Chaupad with a surprise local meal at Tattoo Cafe. We will then make a quick stop at a 100 years old shop, which serves a delightful dessert made by the generations of the shop's owner.
We can either walk back to our start point or bid farewell to our fellow foodies while we take some of the last tour pictures and share memories. We are sure you would not be eating for quite a while after this.
Day 1 :
Highlights
Enjoy 5 different local, famous food items
Learn more about the ways of making some of the most delicious Jaipur street food
A sneak peek into the backstage of some of the most famous traditional kitchens
The view of Hawa Mahal and the Pink City from Tattoo Cafe
Make new friends with fellow tour guests and Jaipurites
Fun stories about the lifestyle of the locals
Golcha Cinema
WR8C+RHG, Chaura Rasta Rd, New Gate, Bapu Bazar, Pink City, Jaipur, Rajasthan 302002, India
GET DIRECTIONS
Jaipur Street Food Walking Tour by TripAdvisor Tour
September 14 | 3:45PM - December 31 | 7:45PM
Step out and enjoy this event
Event Guide
Getaways
Enjoy the outdoors
Invite your friends
and enjoy a shared experience