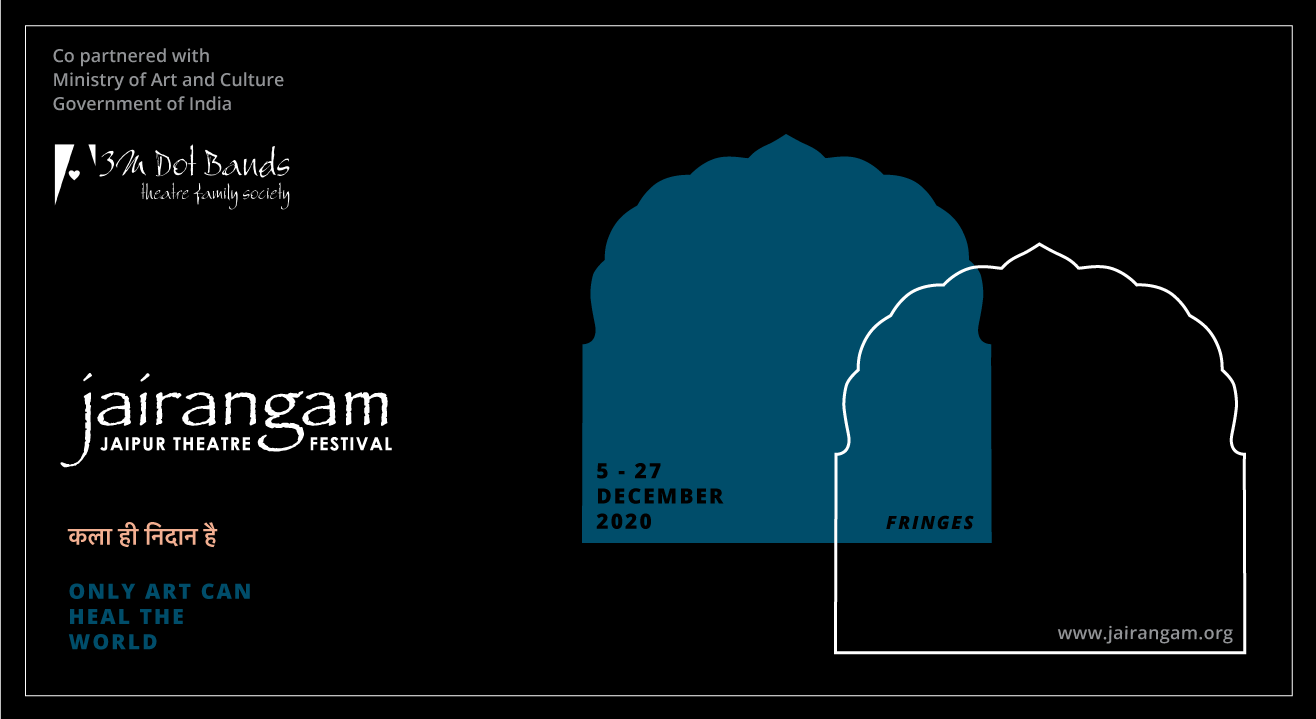 Jairangam Jaipur Theatre Festival - Who's coming?
All the panels, workshops, shows, monologues, activities - now happening online. Tune-in for a one-of-a-kind experience from home.
Invite your friends
and enjoy a shared experience
This season, Jairangam brings to you a spectrum of experiences - from plays to workshops, and from cultural performances to panel discussions. This year has brought a thunderstorm of uncertainty, and we, at Jairangam, strive to help ease this consternation with the warmth of arts & culture. They say, "Home is where the heart is," and this year we bring our Home to yours. Register and experience theatre like never before.
About Jairangam Jaipur Theatre Festival:
Jaipur Theatre Festival was established in 2001 by the 3m dot bands theatre family in the city of Jaipur and, in the year 2012, was re-christened as Jairangam (short for "Jaipur Rang Mahotsava"). Thus, giving birth to the largest theatre festival in the country in its present form.
Through the years, Jairangam has stood for the communal celebration of arts, drama & the expansive spectrum of culture. It represents a vast fabric of music, dance, theatre, literature, film, & visual arts, all interwoven with the aura and knowledge of regional, national & international artists. Join us in this journey through our past, present & future, and discover a part of yourself through this cranking bioscope.
For further details about our shows, panel discussions, monologues, and more activities, log on to www.jairangam.org
Subscribe to receive our newsletter!
Find the best experiences happening out there in your city or enjoy handpicked content while sitting comfortably at home. Paytm Insider is your go-to place to figure out what to do today!