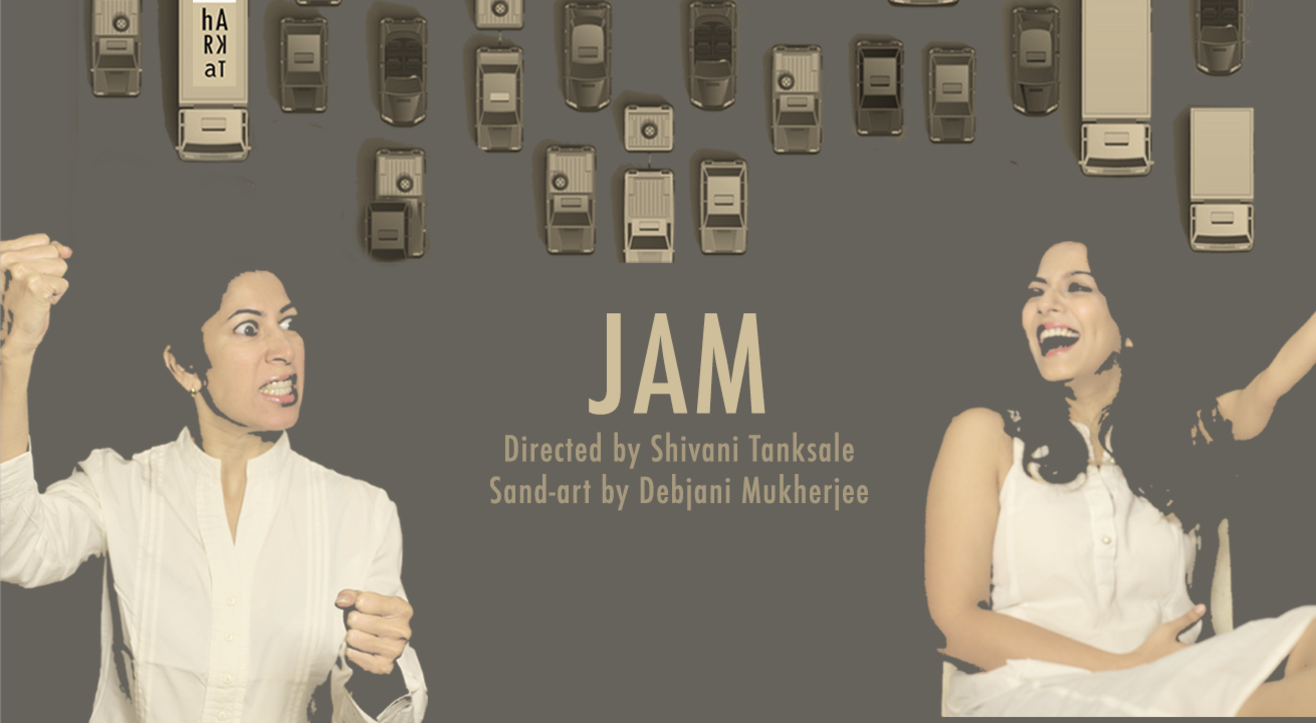 Drama
JAM (a play with sand-art projection)
About
Bina and Surekha are college friends who haven't met for years. Now they have met but are stuck in a car in a terrible traffic jam.
For Surekha, this is an everyday situation. She drives, swears and is not above nudging a car that is refusing to give way. But is there more to her aggression?
With no way out of the jam, they revisit their days back in Darjeeling and the treachery of their current lives.
Matters take a sinister turn when Surekha scratches a bigger car. Was it deliberate? Why? In a headless turn of events, past and present merge, mirror and oppose each other.
One decision can change your life forever, even if you believe you have forgotten - others remember…
Written by Annie Zaidi
Directed by Shivani Tanksale
Cast:
Shivani Tanksale
Ishita Sharma
Ajitesh Gupta
Animation + Live Design: Debjani Mukherjee
Sound: Ajitesh Gupta