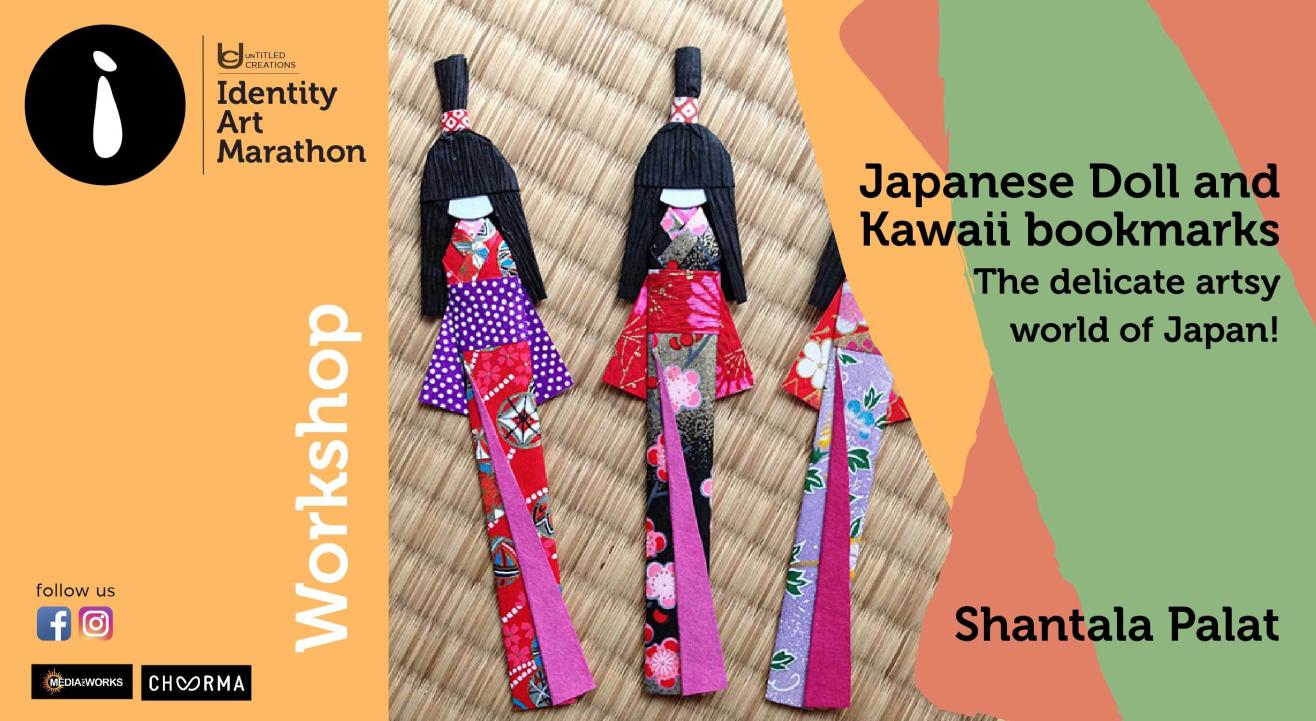 Art
Japanese Doll and Kawaii Bookmarks workshop
About
Japanese Doll and Kawaii bookmarks – The delicate artsy world of Japan !
8th June 2019
12.30 - 3.30 pm
The workshop- Learn the beautiful art of making these gorgeous bookmarks from Japan . Chuck your regular bookmarks for these delightful Japanese dolls and the cute Kawaii creatures as bookmarks for your books. As good as that!
Duration of the workshop- In this three-hour workshop, you will be making three different Japanese doll bookmarks and three Kawaii bookmarks of your choice.
About the artist and facilitator
Shantala Palat currently teaches art to grade 1-5. She enjoys watching her young students take creativity to new heights. She has also conducted art workshops at the I AM Marathon in 2018 and worked with government schools under the Project Anjuman headed by Bidisha Roy of CreateNet Education.
Part of 'I AM - Identity Art Marathon',
24 day multi disciplinary art festival from 24th May to 16th June 2019
Curator: Aakshat SInha
Organiser: Untitled Creations Private Limited
Media partner: Media net Works
Design partner: Choorma
Venue Partner: Arpana Fine Arts Gallery, New Delhi
https://www.facebook.com/identityartmarathon/
Buy a ticket & get ₹150 off. Use code: LEARNMORE150 (T&C apply)
Book any workshop ticket and get a 7-day cult.fit pass FREE. Offer valid till 31st September. (T&C apply) Click here for more information
Venue
Arpana Fine Arts Gallery
Arpana Fine Arts Gallery, Academy of Fine Arts and Literature, 4/6 Siri Fort Institutional Area, Opp. Gate No. 2, Siri Fort Auditorium, New Delhi 110049. Metro Green Park.