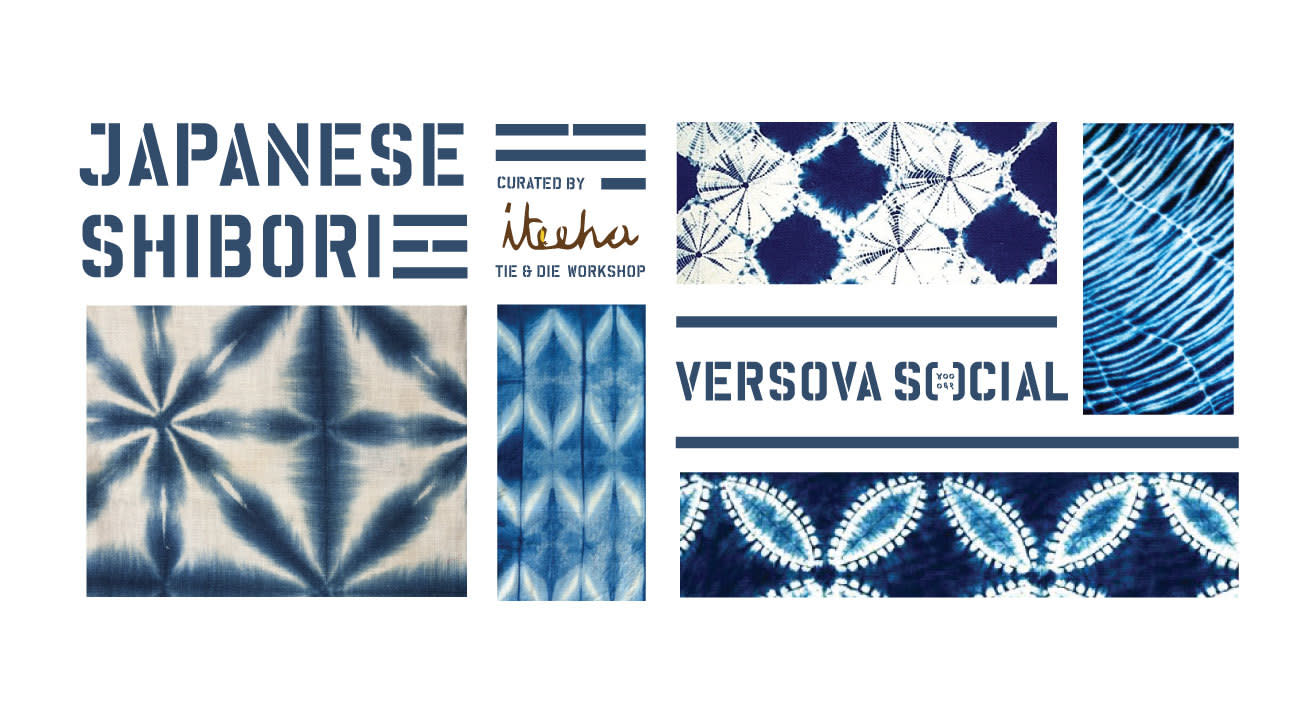 Japanese Shibori Tie & Dye Workshop at #VersovaSocial
Step out and enjoy this event
Invite your friends
and enjoy a shared experience
About the Event
Hosted by Iteeha, the two hour workshop is all about Tie-dye techniques. Tie-dye is a modern term for a set of ancient resist-dyeing techniques, and for the products of these processes. Learning the process of tie-dye typically consists of folding, twisting, pleating, knotting, stitching, tying, or crumpling fabric and binding with string or rubber bands, followed by application of dyes. The manipulations of the fabric prior to application of dye are called resists, as they partially or completely prevent the applied dye from colouring the fabric.
Shibori (Japanese name or Tie and Dye) is part of the larger family of resist-dyeing techniques that can be found in different forms across many cultures.
Tie-dye is a method of tying or stitching fabric together to prevent the absorption of dye to a particular area, dyeing is the process of applying colour on cloth to produce a design. Tie and dye is a method of introducing coloured or white pattern on the cloth, by tying it with strong strings in various ways before immersing it in dye bath; the colour is absorbed in all except the tied areas thus revealing a patterned result which is seen on untying the dyed material. Although the techniques of tie and dye vary from culture to culture, the concept of dying remains one of the oldest methods of printing design on fabric.
There are infinite ways in which one can bind, stitch, fold, twist, or compress cloth for tie and dye, and each way results in very different patterns. Each method is used to achieve a certain result, but each method is also used to work in harmony with the type of cloth used. Therefore, the technique used in Shibori depends not only on the desired pattern, but the characteristics of the cloth being dyed. Also, different techniques can be used in conjunction with one another to achieve even more elaborate results. The design obtained from the placement of the pleats, stitches and ties can never be an absolute means of predetermining the final visual result. Entry fee includes all art material and refreshments. Book your seats today!
Versova Social, Mumbai
CTS No. 1311 / 2 , Plot - B , Savitri Bai Jotiba Phule Rd, Juhu Versova Link Road, Andheri West, Gharkul Society, Bharat Nagar, Versova, Andheri West, Mumbai, Maharashtra 400061
GET DIRECTIONS