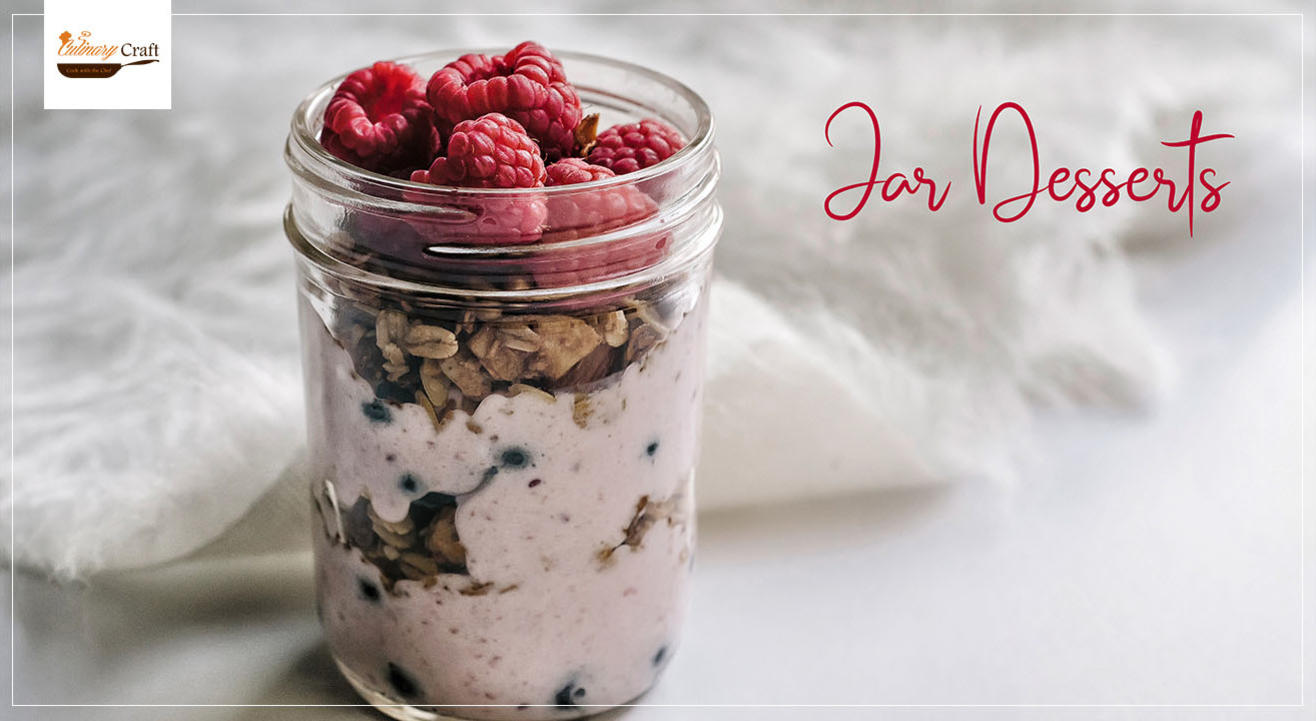 Bake
Jar Desserts Workshop By Culinary Craft
Culinary Craft, Powai Plaza
About
A dessert is about a million times cuter when set snugly inside a glass jar. Whether you want to impress dinner guests with a wonderful treat, bring a snack to work that you can eat straight from its container, or just make use of the extra jars you have lying around, desserts in jars are always a good idea.
So culinary craft brings to you this cute dessert making class, to help you present the simple desserts in an eye pleasing manner!
So, get set and start baking!
1. Cheese Cake in a Jar
2. Banoffee in a Jar
3. Tiramisu Jar
4. Apple pie Jar
Type –Hands on
We are a hands-on cooking studio located in Powai, where you can learn to cook under the guidance of a professional chef. We work with novices who want to master their basics to professionals looking to broaden their horizons when it comes to food. After the session we gather together to eat the delicious food we made.
Venue
Culinary Craft, Powai Plaza
Powai Plaza, 247/248, Second Floor, Hiranandani Gardens, Sainath Nagar, Powai, Mumbai, Maharashtra 400076