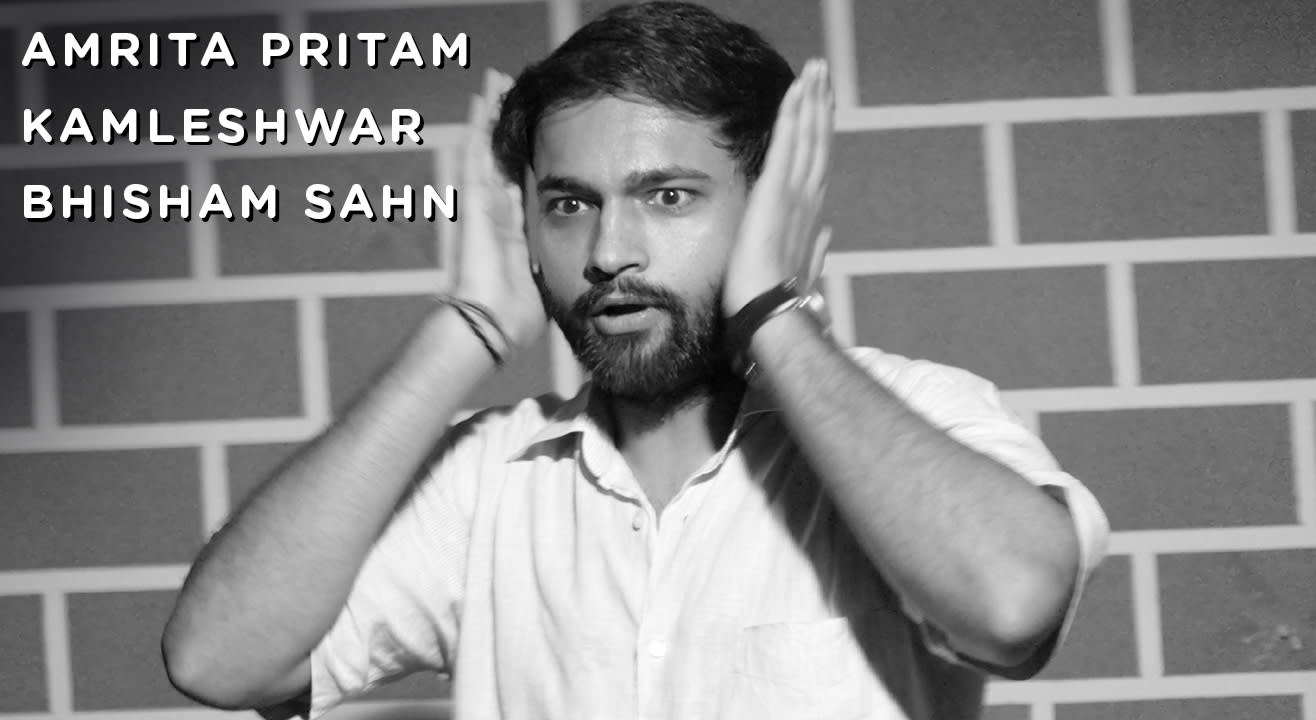 Storytelling
About
Solo Performances of Hindustani Short Stories
Jungli Booti
A young woman is struck by the magic & madness of the four-letter word that makes the world go round.
Amrita Pritam (31 August 1919 – 31 October 2005) is described by many as the goddess by defiance, a rebel and a revolutionary who lived her life with utmost intensity. She had the sensitivity and rare gift of the ability to give tender expression to human sorrow and alienation. Regarded as the leading 20th-century poet of the Punjabi language, she wrote verses that are sung and recited in cities and villages by many who are illiterate - such is the hypnotic appeal of her poetry.
STORY
Ever wondered, what makes a Great News Story? What Dark Truths lie in the pursuit of Justice. Reality is rarely Pure and never Simple!
Kamleshwar (6 Jan 1932 – 27 Jan 2007) depicted the trials and tribulations of society in flux, groping for new values in a crumbling old value system. True human sensitivity, his works demonstrate, is the antithesis of today's pervasive sense of alienation.
LEELA NANDLAL KI
A middle class man's most prized possession - his Scooter - goes missing! To recover it he must enter a mystic maze of mirrors - The Great Indian Bureaucracy!
Bhisham Sahni (8 August 1915 – 11 July 2003) was a strong voice that spoke of the pain of uprooting of millions, of loneliness, of boredom, of egotistical demons hidden behind altruism and of political manoeuvrings of varied shades. His extraordinary ability to get away from the external darkness of the events to quietly sneak into the fissures etched on people's psyche, to read the accidents of history happening in the hearts of his characters, made him into a masterful storyteller.
Ayesha Singh
Shashwita Sharma
Ajit Singh
Venue
Yoga 101
Cottage #101, Aram Nagar part 2, Machhlimar, JP Road, Versova, Andheri West, Aram Nagar Part 2, Machlimar, Versova, Andheri West, Mumbai, Maharashtra 400061