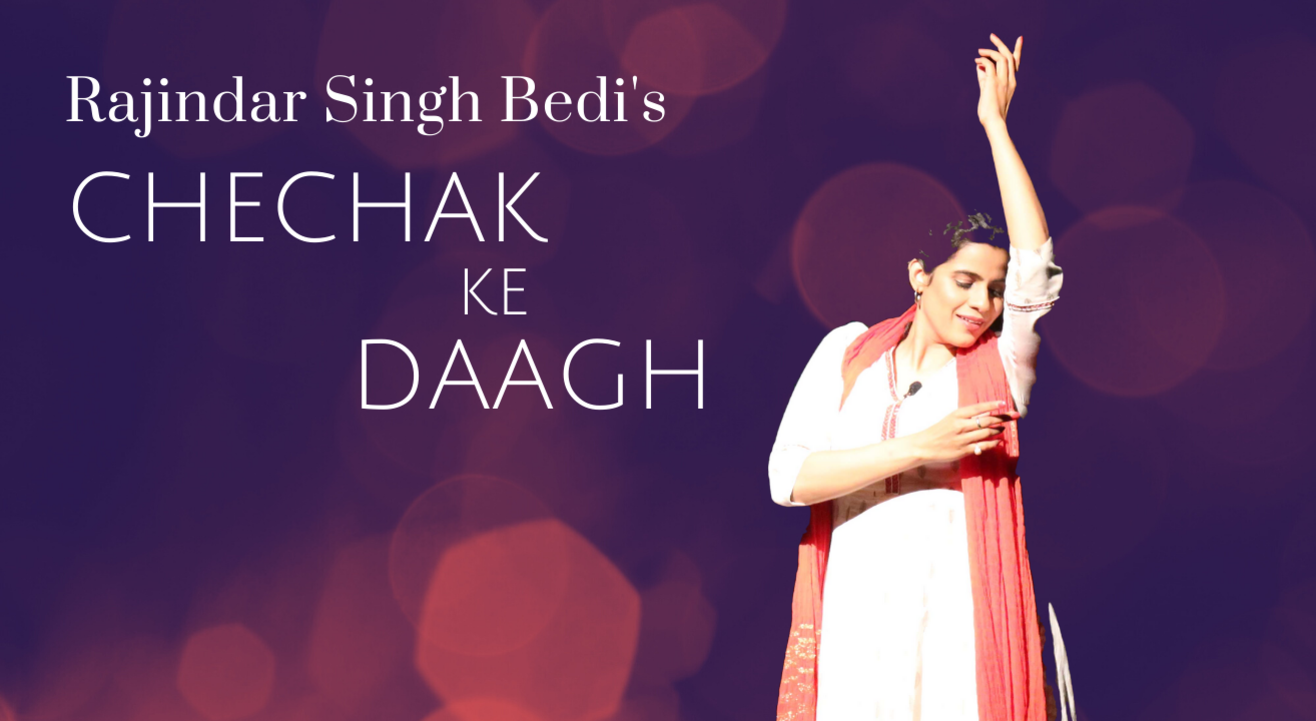 July 10 & 11, 6PM | July 24 & 25, 8PM
Invite your friends
and enjoy a shared experience
Invite your friends
and enjoy a shared experience
About the Event
Celebrating Hindustani Literature!
Solo Performances of Hindustani Short Stories
Rajindar Singh Bedi's CHECHAK KE DAAGH | Enacted by Shashwita Sharma
A beautiful bride sees the groom for the first time on her wedding day. Her dreams turn into a nightmare; the prince's face is not so charming. Is beauty in the eyes of the beholder?
Rajindar Singh Bedi (1 September 1915 – 11 November 1984) wrote of lives that were commonplace but hidden in their very ordinariness, the human spirit shone through in all its lustre and brilliance. His gift for finding the inner meaning in outer reality, took Bedi into the realms of suggestion, symbolism, metaphor & allusion.
Duration: 60 Mins (including Audience Interaction) | Language: Hindustani
With no sets or props, only the Actor and Audience are at Play.
The multiple roles of the 'Narrator' and 'Characters' are enacted by the 'Actor', using 'Voice' & 'Body'.
Theatre at its simplest, where Story is King & Imagination reigns Supreme!
P.S. Please use Headphones/Speakers. Laptop/PC with a Webcam & Mic is recommended.