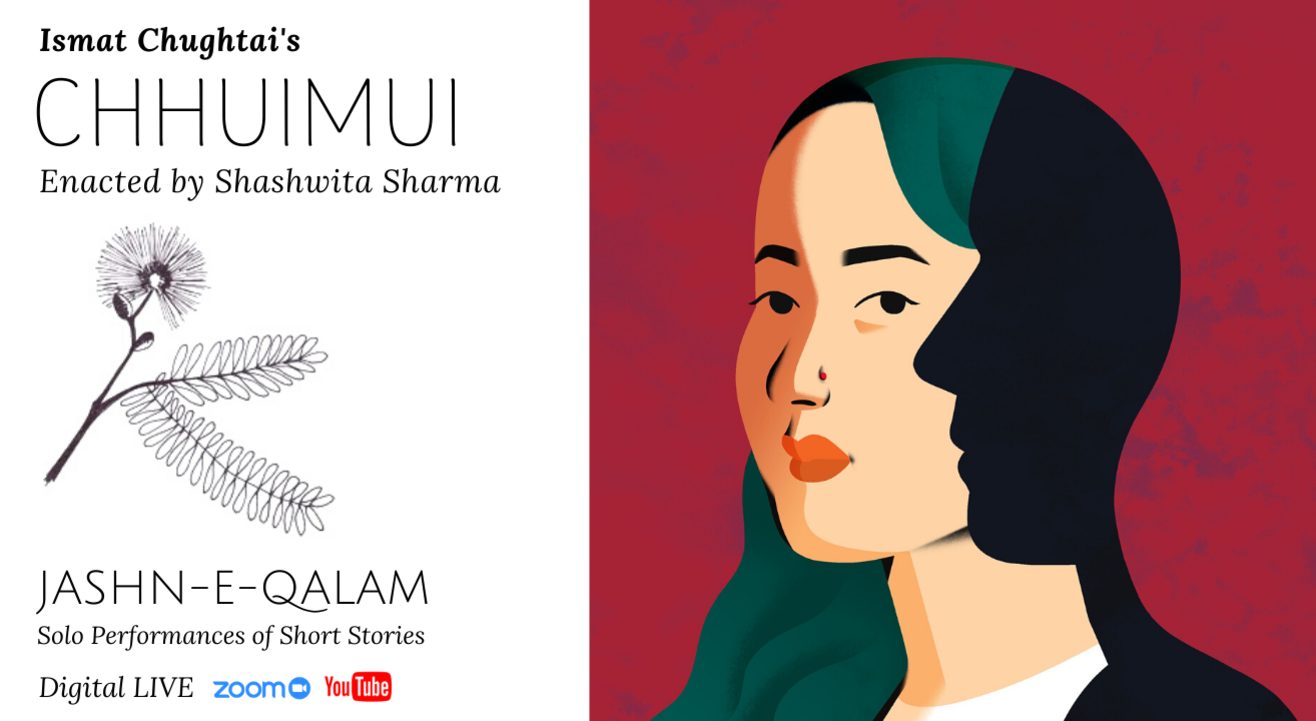 JASHN-E-QALAM | STORYPLAY (Old Link)
Invite your friends
and enjoy a shared experience
Invite your friends
and enjoy a shared experience
About the Event
JASHN-E-QALAM | StoryPlay
Solo Performances of Hindustani Short Stories
Ismat Chughtai's CHHUIMUI | Enacted by Shashwita Sharma
On a train, journeying with precious cargo within herself, she comes to realise her place in the present, through her past, with an eye on the future. How different freedom looks from within & without!
Duration: 60 Mins | Language: Hindustani
With no sets or props, only the Actor and Audience will be at Play.
The multiple roles of the 'Narrator' and various 'Characters' are enacted by the 'Actor', making full use of 'Voice' & 'Body'.
This is Theatre at its simplest, where Story is King & Imagination reigns Supreme!
P.S. Please use Earphones/Headphones/Speakers and If Possible view the show on a Laptop/PC. Also do Download & Install the Zoom App on your Device/System.
Jashn-E-Qalam | the story so far