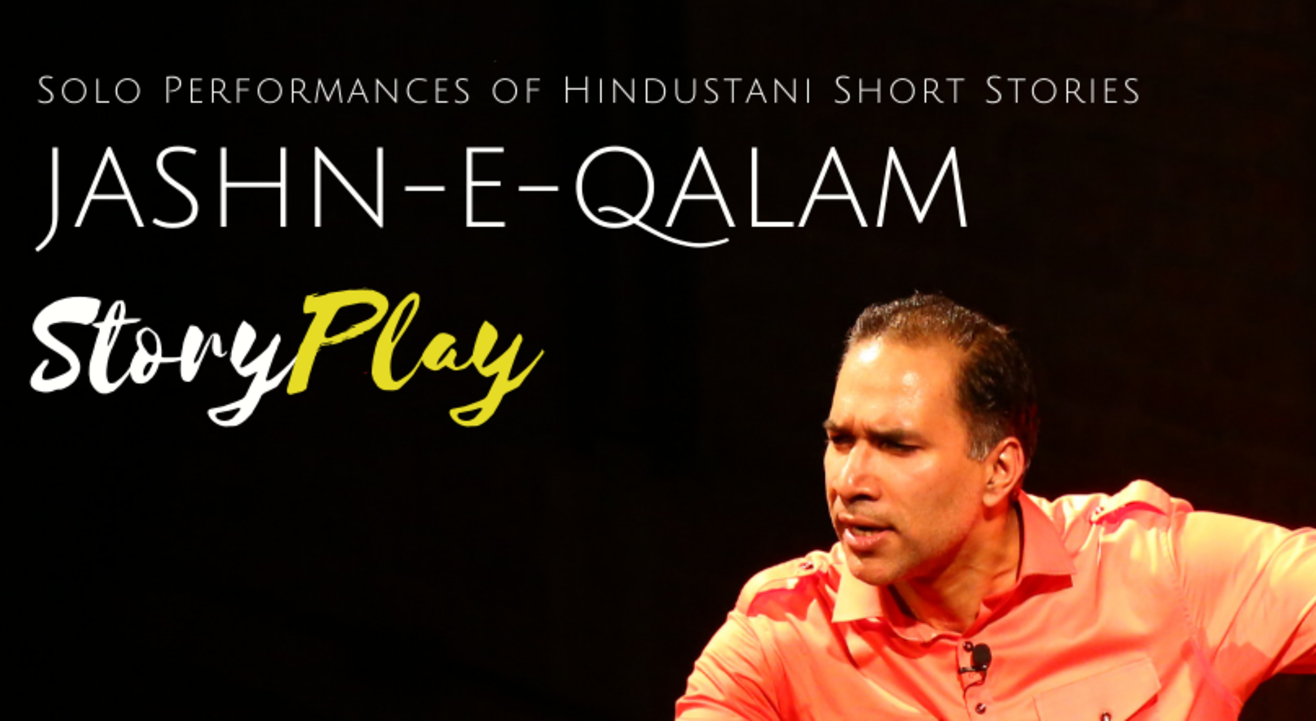 Theatre
Jashn-E-Qalam's StoryPlay
About
With no sets or props, only the Actor and Audience are at Play. This is theatre at its simplest, where story is king & imagination reigns supreme.
Vijaydan Detha's DUJO KABIR | Enacted by KC Shankar
We reverse Kabir, The Mystic. Now meet The Artist, as he faces the eternal choices of Money, Fame, Power & Love. Art for Arts Sake?
Vijaydan Detha's FITRATI CHOR | Enacted by Vicky Ahuja
In a world built on lies and made by hypocrites, a natural born thief must pay the price for his truth and integrity!
--
Vijaydan Detha (1 September 1926 – 10 November 2013) gave a new life to the Rajasthani language by translating oral folklore to the written and transforming it richly in the process. He is a recipient of many awards such as the Padma Shri, Sahitya Akademi Award and Sahitya Chudamani Award. His writings have seen numerous screen & stage adaptions including Charandas Chor, Parinati, Paheli, and Duvidha.
Jashn-E-Qalam is a Mumbai-based collective of professional Stage & Screen Actors. We celebrate the brilliance of Hindustani Literature with Solo Performances of Short Stories; at theatres, cafés, pubs, academic institutions, offices & homes. The multiple roles of the 'Narrator' and various 'Characters' are enacted by the 'Storyteller', making full use of 'Voice' & 'Body' without relying on 'Sets', Props' or 'Costumes'. Our repertoire features 30 gems by eminent wordsmiths such as Sa'adat Hasan Manto, Ismat Chughtai, Amrita Pritam, Munshi Premchand, Rajinder Singh Bedi, Mohan Rakesh, Bhisham Sahni, Harishankar Parsai among others. We are creating an exciting space for 'Literature as Entertainment', beyond the 'Blue Screens & Black Mirrors'; truly Alive and Human at its core!
Venue
Native Spaces
Bungalow no 75, JP Rd, Aram Nagar Part 2, Machlimar, Versova, Andheri West, Mumbai, Maharashtra 400061