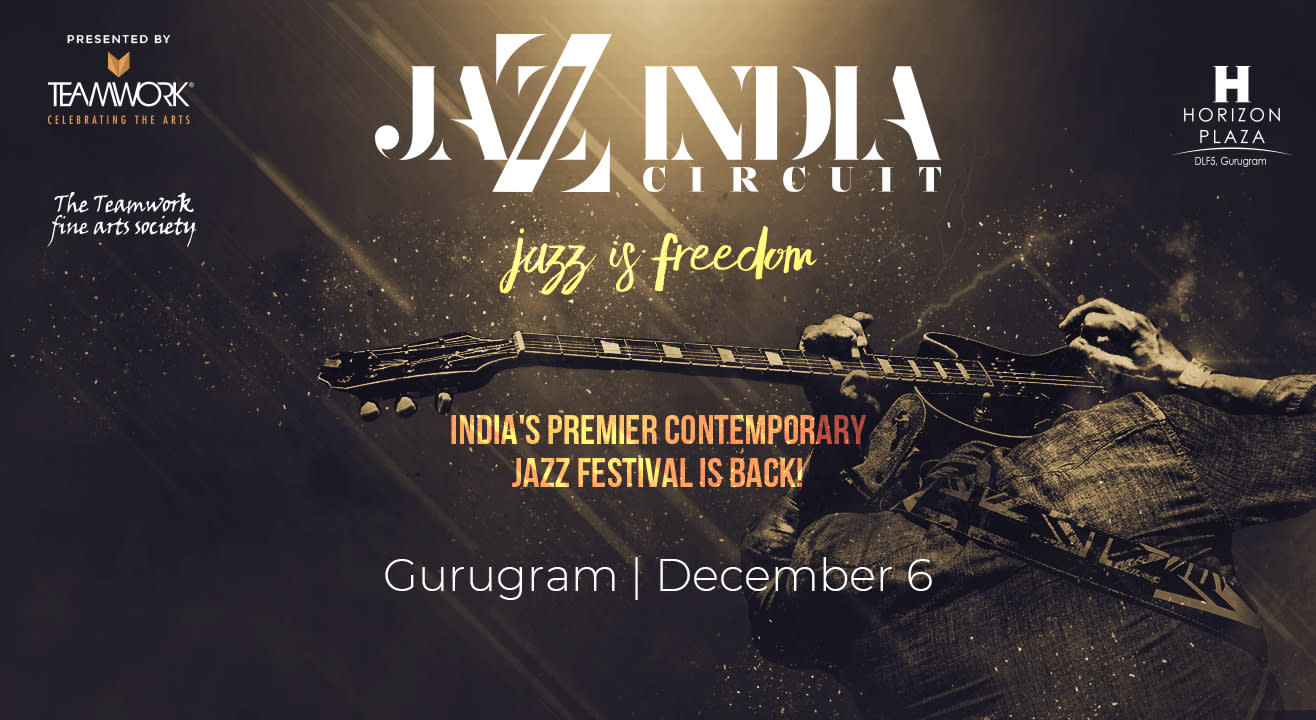 Jazz India Circuit 2019, Gurgaon
Horizon Plaza, DLF Two Horizon center, Gurugram
Invite your friends
and enjoy a shared experience
Jazz India Circuit 2019, Gurgaon
Horizon Plaza, DLF Two Horizon center, Gurugram
Invite your friends
and enjoy a shared experience
Invite your friends
and enjoy a shared experience
The Jazz India Circuit is your one-stop destination to hear the newest and most diverse acts in contemporary jazz. Just as it has done for so many years, the Jazz India Circuit brings the best of modern jazz to Goa and Gurgaon. Experimental, up-tempo, funky and daring, jazz has always been at the cutting edge of what's possible, and this year is no different. With a definite aim to push the boundaries of what typically constitutes the sound of the genre, the Jazz India Circuit 2019 brings international and local artistes from across the jazz spectrum for a celebration of the genre like no other.
This year, while our cornucopia of musical acts take centre stage, the Jazz India Circuit will also offer a host of other exciting experiences to create an unbelievable carnival-like atmosphere.
With music workshops, interactive experiential spaces, a bustling flea market, a vibrant food court with flavours from all over the globe, a feast of art and craft activities and a whole lot more, Jazz India Circuit 2019 is set to be an incredible celebration of life, music and freedom.
Over the last two years, the Jazz India Circuit has featured the likes of Stanley Jordan, Dave Weckl, Jojo Mayer|NERVE, Jamison Ross, House of Waters and 30+ riff-tearing, chops-flaring, brilliant musicians from around the country and the world.
We offer a highly curated experience for our limited-capacity crowd; so you can enjoy the swing while doing your thing!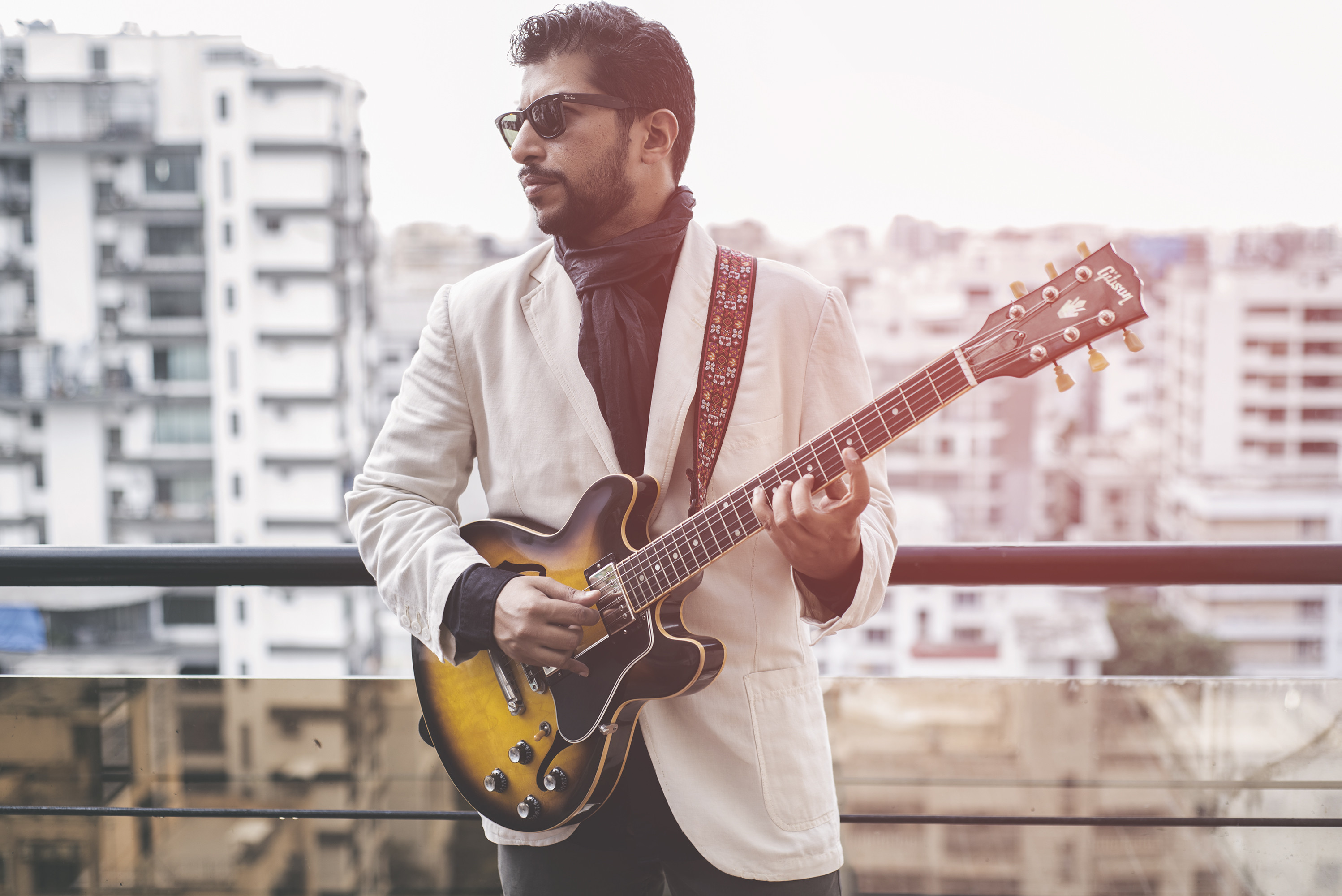 Adil Manuel Collective



The Adil Manuel Collective brings together the sounds of India and Brazil. This special collaboration features Douglas Las Casas on drums and Adriano Sambati on bass playing Adil Manuel's music and arrangement, and also bringing to the fore unique Brazilian Jazz Fusion sounds. Adil Manuel is a guitarist and composer with over 20 years of experience in the Indian music scene. He's worked with some of the biggest names in Indian music including Shubha Mudgal, Kailash Kher, Thermal and a Quarter and Ranjit Barot. He has twice appeared as a speaker on the TEDx and has been featured on the award-winning series 'The Dewarists'. Douglas Las Casas, or 'Shaker Hand' as he's also known, is one of the most prominent Brazilian drummers of his generation and is widely recognised as a master of Jazz and Brazilian music. Bassist Adriano Sambati is known for his skill in improvisation and hard groove techniques. He's played with everyone from Celso Pixinga to Kiko Loureiro and is currently the bass faculty at SAM, India.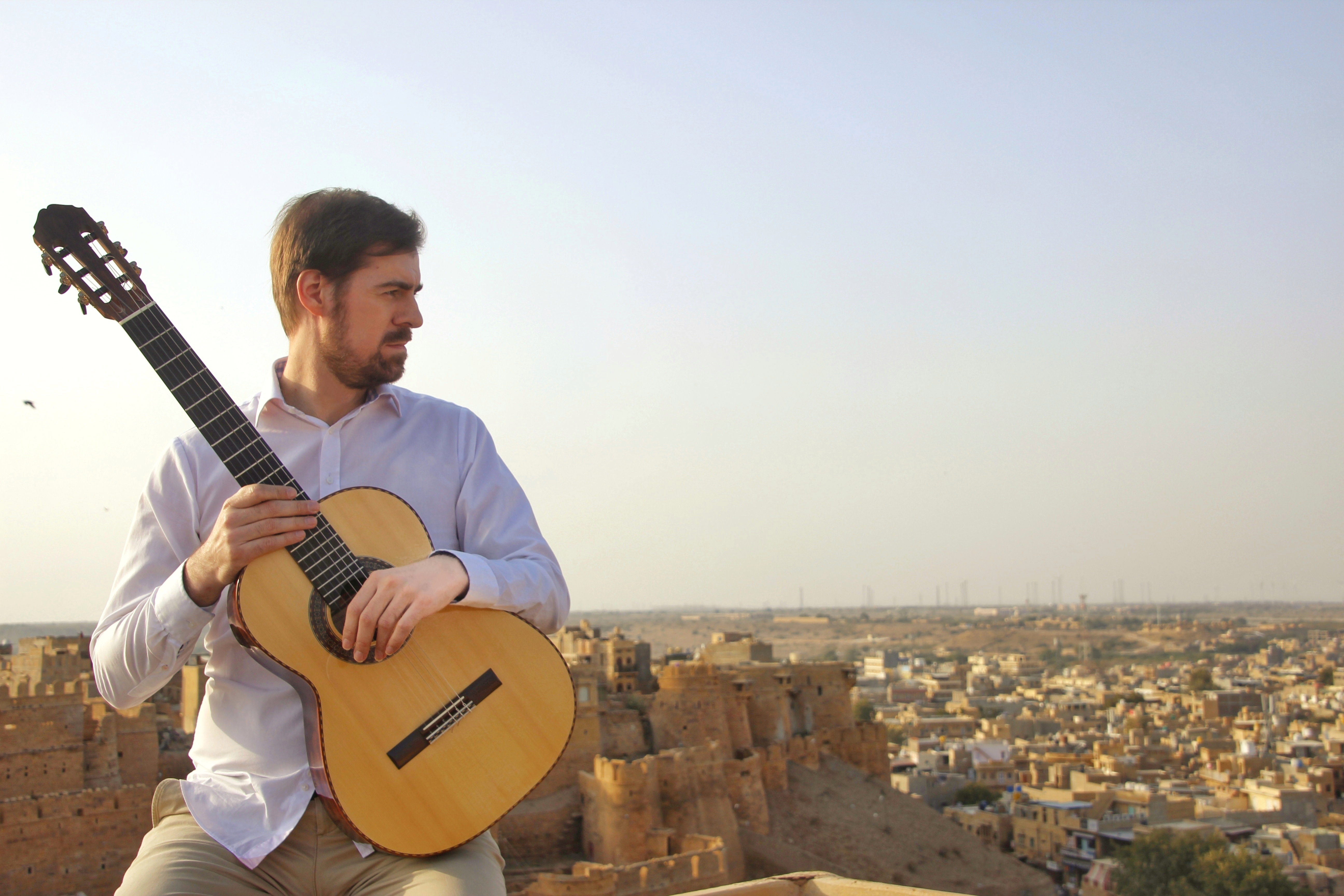 Simon Thacker



Described as "one of the most important musicians of his generation" (ThreeWeeks), Simon Thacker is a Scottish composer, classical guitarist, improviser and ensemble leader whose ever-expanding musical world draws on a deep immersion in diverse cultures. Having led some of today's most prescient intercultural ensembles, Simon brings his pioneering experiences to the art of solo guitar in Pashyanti [Sanskrit: the junction point between the ordinary waking state and pure consciousness]. Simon's highly individual, iconoclastic music explores every facet of the instrument, ranging from beguiling digital delay driven soundscapes, muscular improvisations utilising his many inspirations to reimaginings of Tagore. His instinctive rhythmic gift is as ferocious as it is layered and gives his music an unmistakable intensity. Pashyanti, is the latest stage in this journey and will mark Simon's debut solo tour of India.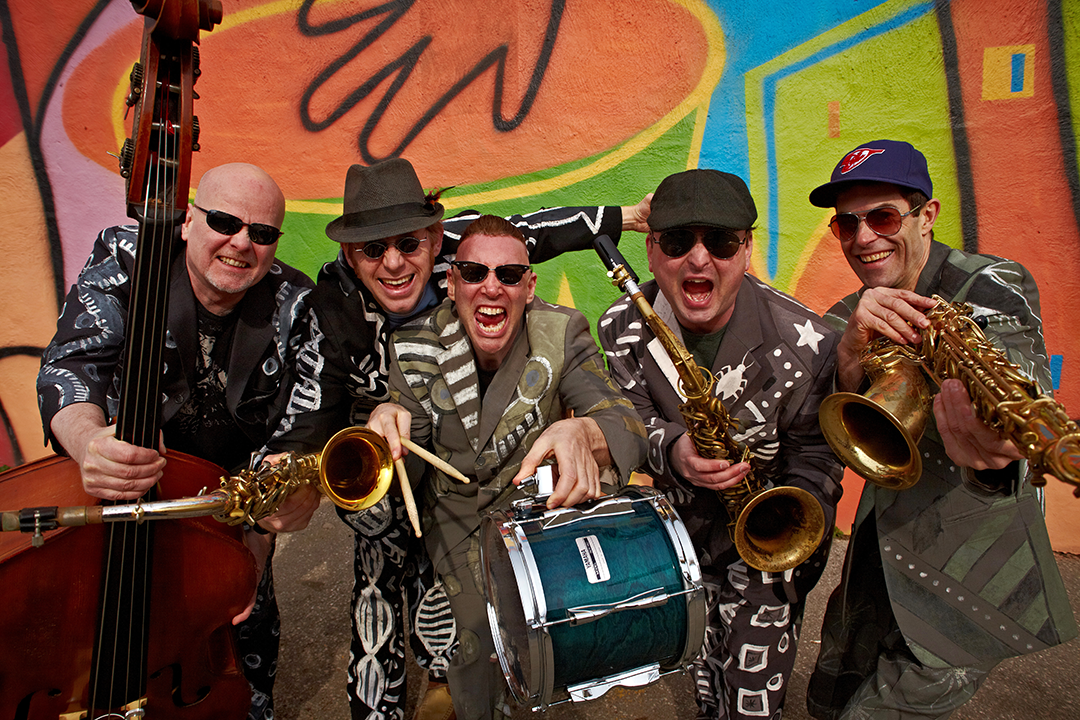 The Shuffle Demons



The Shuffle Demons first broke onto the Canadian music scene with an electrifying musical fusion that drew in equal measure from Sun Ra, Charles Mingus, Run DMC and the Beastie Boys. This band was genre bending, highly visually entertaining, funny and, best of all, could really PLAY. All their eye-catching, crowd-pleasing stunts were backed up by incredibly solid musicianship and real ground-breaking playing. Over the course of their illustrious career The Shuffle Demons have released eight CDs, two hit videos, won several music awards, done numerous tv and radio appearances and toured nationally and internationally including 25 cross-Canada tours, 5 US tours, 17 European tours, as well as tours of the Caribbean, Central and South America, Asia, Australia, and New Zealand, playing on big festival stages, theatres and clubs. The Shuffle Demons play a mix of funk jazz, hard bop jazz and jazz rap, wear spectacular hand painted suits and love to parade through the audience.

The band continues the tradition today with a great line-up of players that includes Juno Award winner Richard Underhill on alto sax and vocals, Matt Lagan and Liam Mitro on tenor saxes and vocals, Scott Hunter on bass and vocals, and Stich Wynston on drums and vocals.


Horizon Plaza, DLF Two Horizon center
12th Floor, Sector 43, DLF Phase V, Golf Course Road, Harizan Colony, Sector 43, Gurugram, Haryana 122002
GET DIRECTIONS
Jazz India Circuit 2019, Gurgaon
Horizon Plaza, DLF Two Horizon center, Gurugram
Invite your friends
and enjoy a shared experience