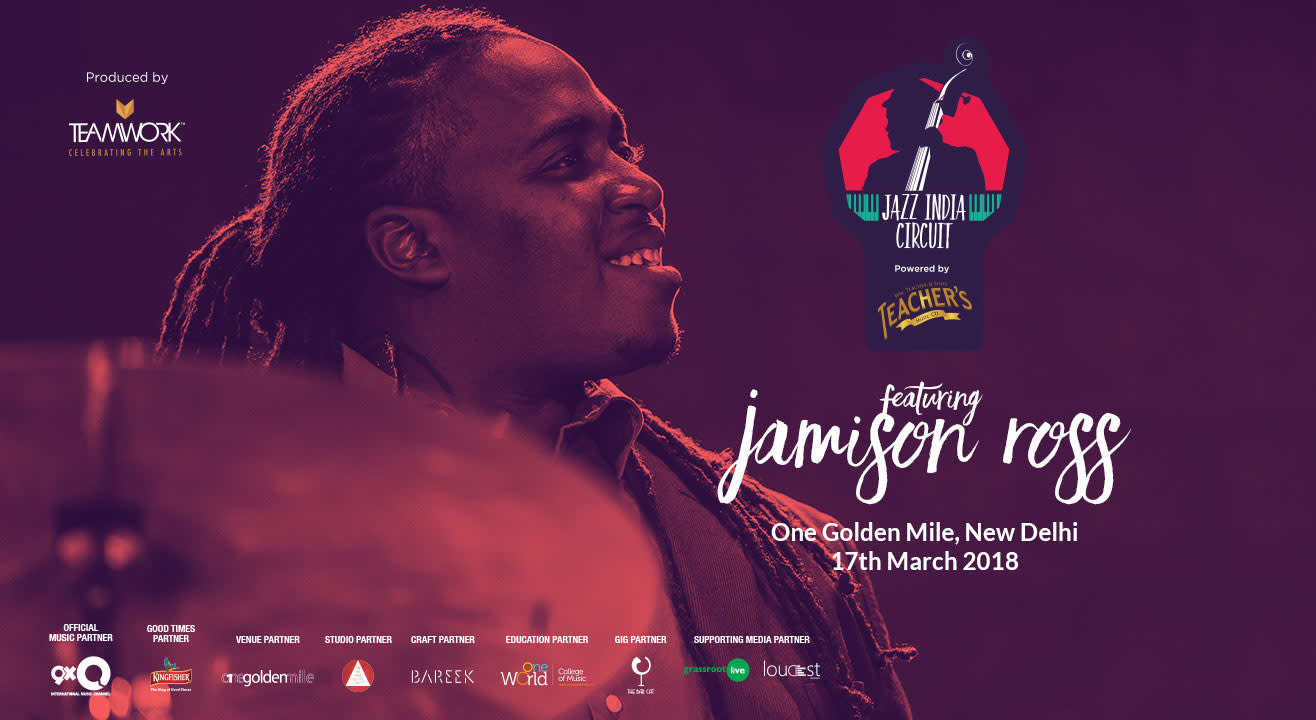 Music
Jazz India Circuit Featuring Jamison Ross
About
Use code: JAZZ15 for a 15% Discount (General Audience)
Use code: STUD25 for a 25% discount (Please carry a valid student ID.)
This offer is valid on tickets and packages.
Teamwork Arts' Jazz India Circuit presents its set of concerts in Delhi as a celebration of the classic sounds of jazz - a throwback to the golden era of the music with a line-up of artistes who are at the top of the musical game.
Jazz India Circuit is one of the biggest celebrations of jazz in India, exploring the entire spectrum of the fascinating genre from across the world, and culminating in the beautiful cities of Delhi and Goa. In the current season, 6 concerts of the Circuit are split between Goa and Delhi, from December 2017 to March 2018. It truly is the most anticipated jazz spectacle in the country.
Schedule
6.30 - 7.15 PM: One World College of Music showcase
7.30 - 8.30 PM: Jim Porto & Still Waters
8.45 - 10.00 PM: Jamison Ross
Jamison Ross epitomises soul. A composer, arranger, vocalist and drummer, Jamison combines his gifts to present a unique offering to the world of jazz. His Grammy-nominated debut release, Jamison, takes listeners on a musical journey that unifies his drumming abilities and vocal assets. Jamison first gained worldwide acclaim as a featured musician in the Tribeca Film Festival's winning documentary CHOPS, a film that follows the school's jazz ensemble as it prepares and performs in the renowned Jazz at Lincoln Center's "Essentially Ellington Festival competition". He went on to win the prestigious Thelonious Monk Junior International Jazz Competition in 2012 at the age of 24. In the same year the Vanity Fair magazine named him, as a vocalist, first amongst young and sensational jazz artistes
Jamison Ross 'Deep Down in Florida' | Live Studio Session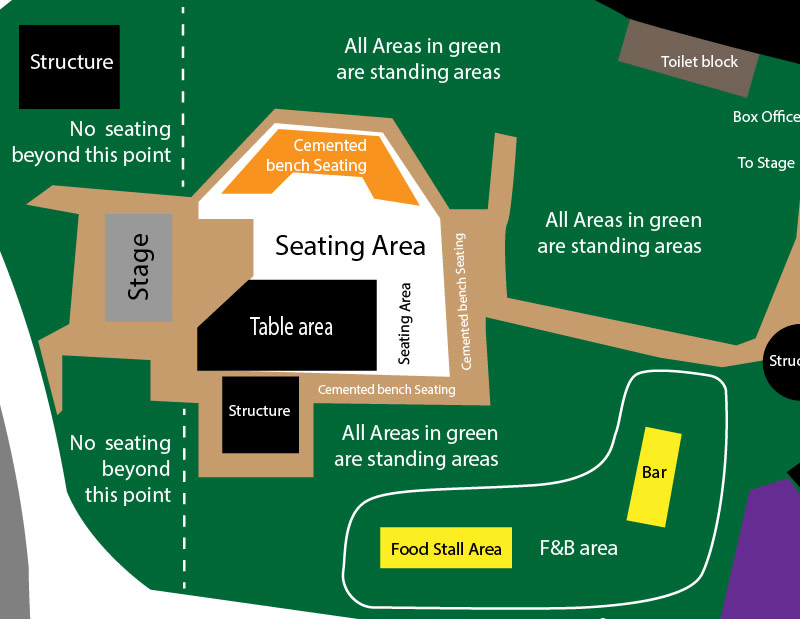 Brazilian musician Jim Porto studied the piano in his hometown, Rio Grande, mixing classical with samba and Bossa Nova, and gaining fame rapidly. By the age of 20, he was well-known on the stages of his adopted city and the heart of Brazilian beat: Rio de Janeiro from where his touring career took off throughout Latin America. He arrived in Italy at the end of the 70s and Rome welcomed him as enthusiastically as Rio. Spotted by Sandro Melaranci, artistic director of "il Manuia" ‐ the most important Brazilian music venue of the time ‐ he began combining his rhythmic piano technique with his soulful voice, and took forward his already established success. Having performed with big‐name artistes such as jazz musician Chet Baker, who performed in Jim's first album, Brazilian music exponents like Djavan, he has continued the Brazilian tradition of making haunting melodies with his fusion of jazz‐samba‐Afro-funk. He recorded his first LP in 1983 and two years later found himself performing on Italian national television next to Gilberto Gil. He has played in major music festivals from Athens to Paris, Vienna to Zurich, and Munich to Barcelona.

Jim visited Goa in 2017 and was introduced to Lester Godinho, the lead and the drummer of the band, Still Waters. The duo put together a talented group of musicians who backed them at three different venues in Goa inspiring Jim to visit India once again for the forthcoming finale of the Jazz India Circuit 2017-18 in Delhi. Through the dedicated efforts of the management of the International Centre Goa (ICG) and Mr. Yatin Kakodkar in particular, Jim and Still Waters will perform at the JIC closing on March 17th.
Lester Godinho, Still Waters
Lester Godinho, the Still Waters lead, began his rendezvous with music at the age of six, studying violin up to Grade 8, before switching to drums which was natural since his father, Leslie Godinho, is one of India's most illustrious drummers. Lester's passion for music has covered diverse genres encompassing pop, rock, funk, Latin, gospel, jazz, fusion, Western/Indian classical, opera, Bollywood and even hip-hop! Besides being a great performer, Lester is also a good teacher and most of his students are now established drummers.
One World College of Music Showcase and Jazz India Circuit 2017 - 18
The March concert of Jazz India Circuit 2017-18 has a special initiative up its sleeve for its patrons and enthusiasts: One World College of Music as "Education Partner". This endeavour entails exciting and engrossing workshops on jazz and its nuances through interactive sessions with artistes, which will set benchmarks and inspire participants with innovative ideas and evocative music. Audiences will be treated to original music written and performed by College artistes including students and faculty, interspersed with free-flowing interactions, and thereby rediscover their relationship with one of the world's most eclectic musical genres.
One World College of Music Showcase
Designed as a cultural hub, One World College of Music provides interactive and experiential learning and an environment conducive to the exchange of arts for both musicians and theatre students across a variety of genres and disciplines. It's a safe haven of creativity for a first-time hobby enthusiast and a music aficionado alike.

There is personalised attention and something for everyone, from a beginner and a hobbyist to an aspirant and a career performer, and most importantly, for students who wish to study the performing arts full-time. The College actively supports and encourages the creation and performance of original music and scripts and the faculty provides mentorship from the writing stage to production and publishing.
Venue
One Golden Mile
One Golden Mile, Shaheed Sudhir Tyagi Marg, Off Africa Avenue,Chanakyapuri New Delhi - 110023