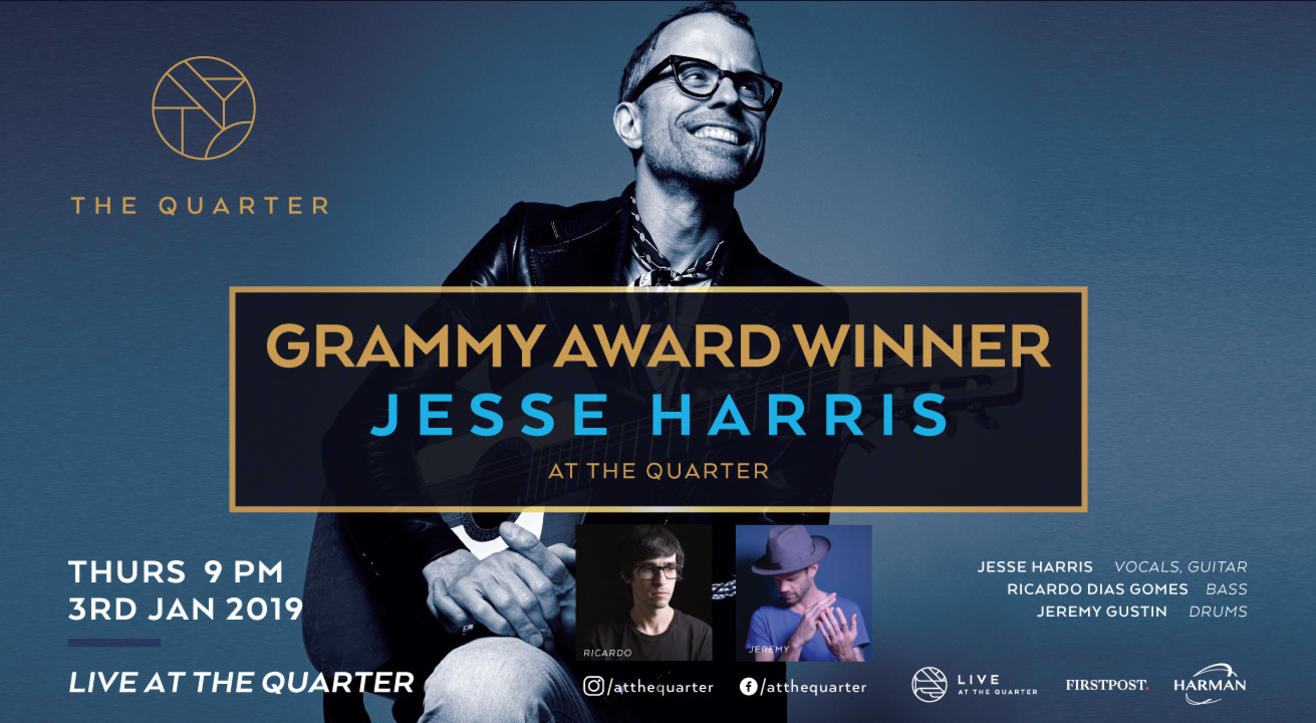 Music
Grammy Award Winner - Jesse Harris at The Quarter
Thursday | January 3 | 9PM
999 - 1,599 (Prices subject to change)
About
Originally from New York City, Jesse Harris is a GRAMMY AWARD winning songwriter, singer, guitarist and producer of artists from all over the world. He began making records in the mid 90s with Once Blue (EMI Records), his first group and first experience writing for another singer. Since then he has worked with dozens of artists and released 14 albums under his own name. His latest album, Aquarelle, recorded in Lisbon, was released in 2018.
In 2003 Harris received the Grammy Award for Song Of The Year for Norah Jones' breakout hit "Don't Know Why," from her debut album, Come Away With Me, which has sold over 20 million copies worldwide. It includes four other of his compositions: "Shoot The Moon," "One Flight Down," "I've Got To See You Again," and "The Long Day Is Over." He plays guitar throughout the recording.
Since then, Jones and Harris have collaborated numerous times. She has been a guest on many of his albums and he appears as guitarist on almost all of hers. He also contributed songwriting to her 2008 release The Fall and produced her version of his song "World Of Trouble" for the Ethan Hawke film The Hottest State. That soundtrack features not only Harris' score, but new versions of his songs by Willie Nelson, Emmylou Harris, Cat Power, Feist, The Black Keys, M. Ward, Brad Mehldau, Bright Eyes (on whose album "I'm Wide Awake It's Morning" Harris also appears as guitarist) and others. Harris and Jones appear together in the Amy Poehler/Paul Rudd comedy They Came Together, performing his song, which he also produced, "It Was The Last Thing On Your Mind.
Jesse Harris - Vocals and Guitar
Ricardo Dias Gomes - Bass
Jeremy Gustin - Drums
Venue
The Quarter
Royal Opera House, Mathew Rd, Opera House, Girgaon, Opera House, Girgaon, Mumbai, Maharashtra 400004, India