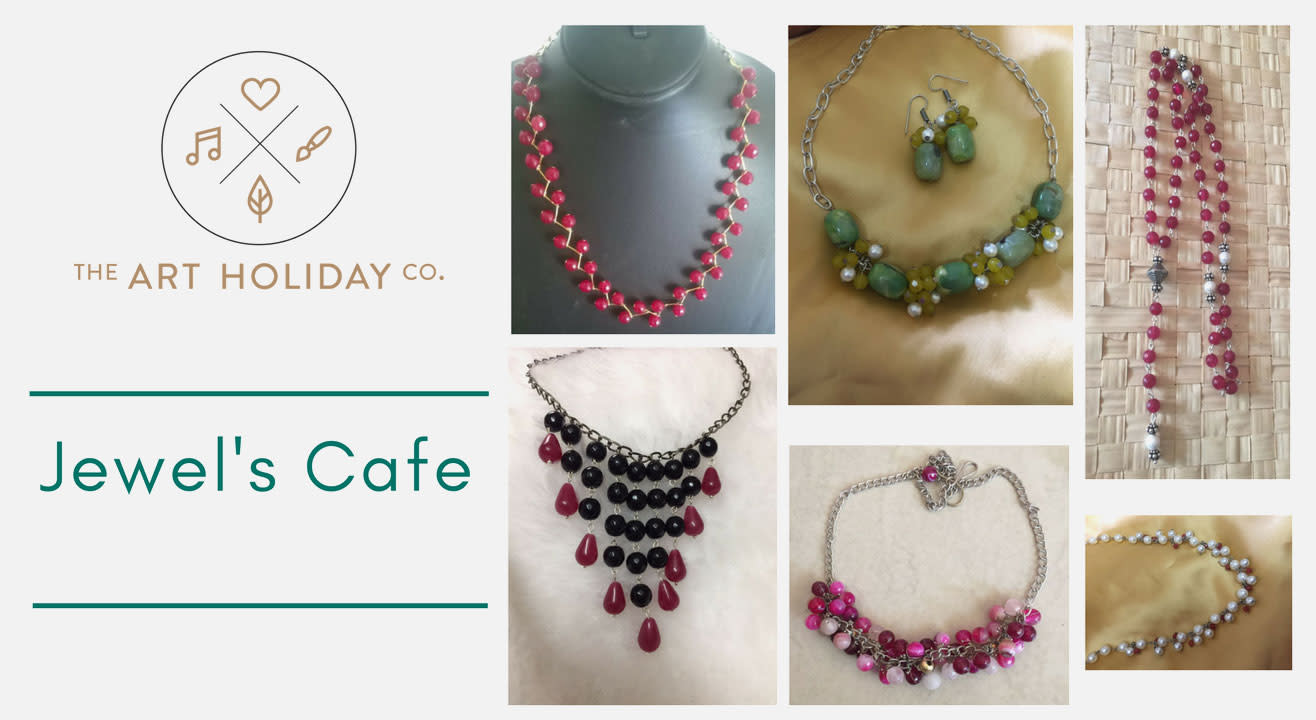 DIY
Jewel's cafe
Studio Pepperfry, Santacruz
About
The most beautiful piece of Jewelry is always the one you choose yourself. Don't just choose it, make it yourself! Learn to make your own jewelry and try something new with this Do It Yourself (DIY) Jewel's Cafe.
Make your Sunday productive making your own jewelry. We spend time working or doing things for others. Take some time for yourself to rejuvenate with like minded people and learn a new skill.
Select the necklace you want to make from a range of available design and colours. The Jewelry designer with walk you through basic techniques through demonstration. Get hands on knowledge of using various tools and create beautiful neck piece for yourself or your loved one.
This workshop is inclusive of all the materials, tea/ coffee and a goodie bag. You'll get to take home the masterpiece created, the Goodie bag and not to forget the wonderful experience.
About The Art Holiday Company
The Art Holiday Company designs and curates' unique art experiences ranging from few hours to few days for individuals and for groups. Experiences can be customized for a fun corporate retreat, for stress management, family holidays or jump on our curated holiday with like-minded people. What's more is that these are all inclusive and customized to make them stress-free for you. We have a variety of experiences for you – Painting, pottery, dance, theatre, poetry creative writing, photography. We do what we do with a lot of love and wish to create some memorable experiences along the way.
Venue
Studio Pepperfry, Santacruz
Ground Floor, Hem-Dil Building, 60, Linking Road, Opposite St. Lawrence High School, Santacruz West, Mumbai, Maharashtra 400054