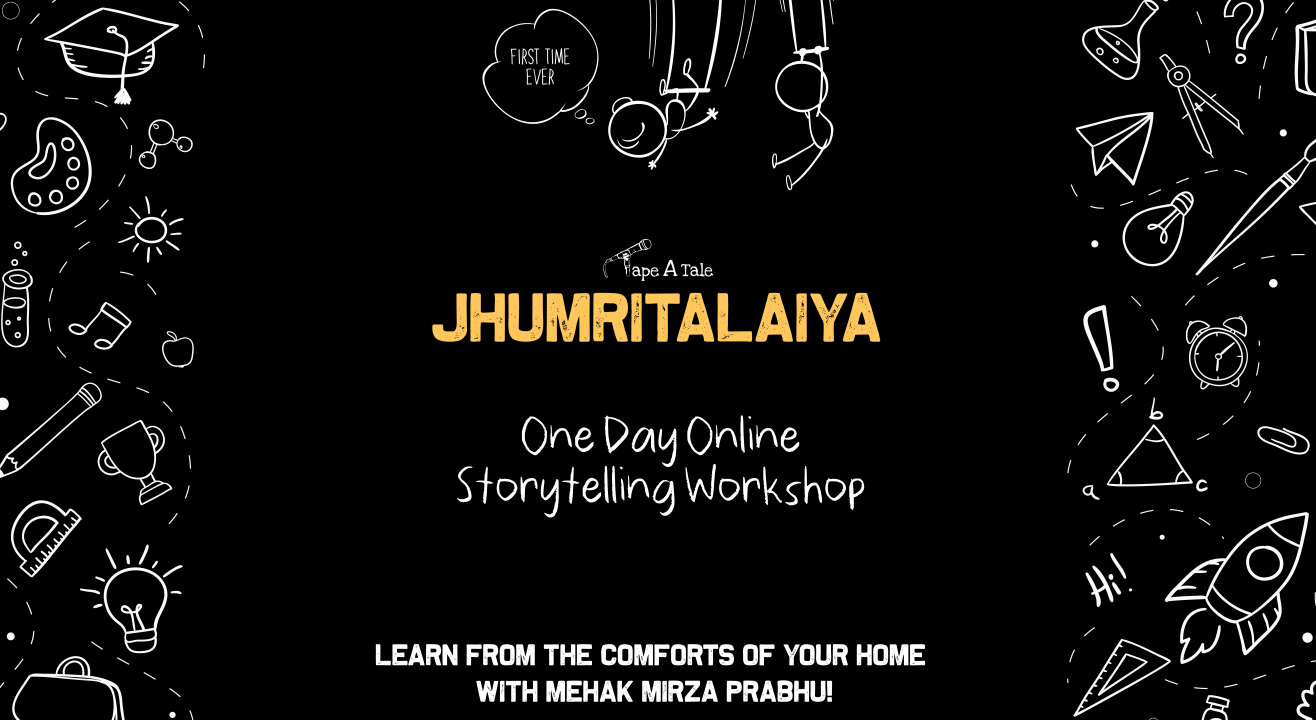 Jhumritalaiya - Crash Course
Invite your friends
and enjoy a shared experience
Invite your friends
and enjoy a shared experience
About the Event
Ever wondered how stories come together? How to write a story without making it sound like just any other drab sequence? How to turn the moments and people of your life into interesting sequences and unforgettable characters? What better time than right now to tap into the depths of your mind to push your limits and venture into the colourful and exciting world of storytelling.
Tape A Tale & Mehak Mirza Prabhu bring to you Jhumritalaiya -Crash Course that will take you from writing to performing to living original stories created by you!
This course will be a one-day course with 5 students per batch mentored by the best of best, Mehak Mirza Prabhu.
Our module will help you work your way up from exactly where you are! Whether you're experienced or an amateur, this workshop is for you! Age, language, location - no bar! The sessions will happen over a video calling medium.
At the end of this program, you will find yourself adept at writing your own stories and performing them in front of an audience.
There are two batches scheduled - May 2nd & 3rd. Interested students will be enrolled on a first come first serve basis.
It's time to get that story sitting inside of you and share it with the world! We're waiting!
Email us at contact@tapeatale.com for more info!
Happy storytelling!
-Tape A Tale and Mehak Mirza Prabhu