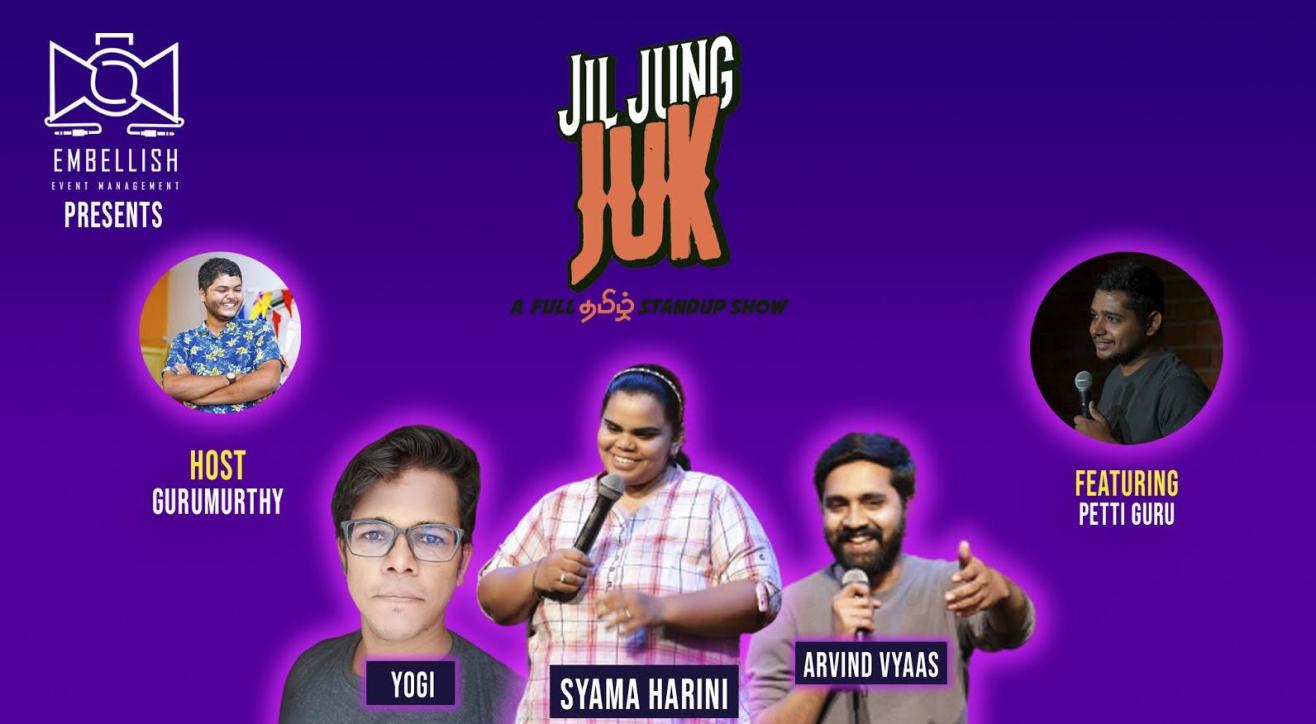 JIL.JUNG.JUK | A full Tamil standup comedy | Embellish event
Invite your friends
and enjoy a shared experience
Invite your friends
and enjoy a shared experience
About the Event
Hey guys :)
What happens when three extremely funny comics meet another two funny comics? Hmmm, a show? An open mic? An improv? Illa.
Adhukumm mela.
Catch the show 'Jil Jung Juk' featuring Syama, Yogi and Arvind hosted by Guru and also featuring another Guru!
(woah, Guruception) on July 10th, (enter time)! Be ready to pimbilikkkaaa pilla pee pee
Rules and regulations:
1)The ticket is only to watch the show and not for anyone to perform or participate.
2) There is no audio or video recording allowed. If done, the viewers will be removed.
3) We offer one ticket per registered email ID .
4) There is no way to transfer the tickets.
5) The pictures can be cliked on the online show of artists or can record a boomerang video and tag the post/story in any social media website
6)The show will start at 8pm IST and it's 1hr duration
7)The age group from 16 and above are allowed
8)languages- Tamil