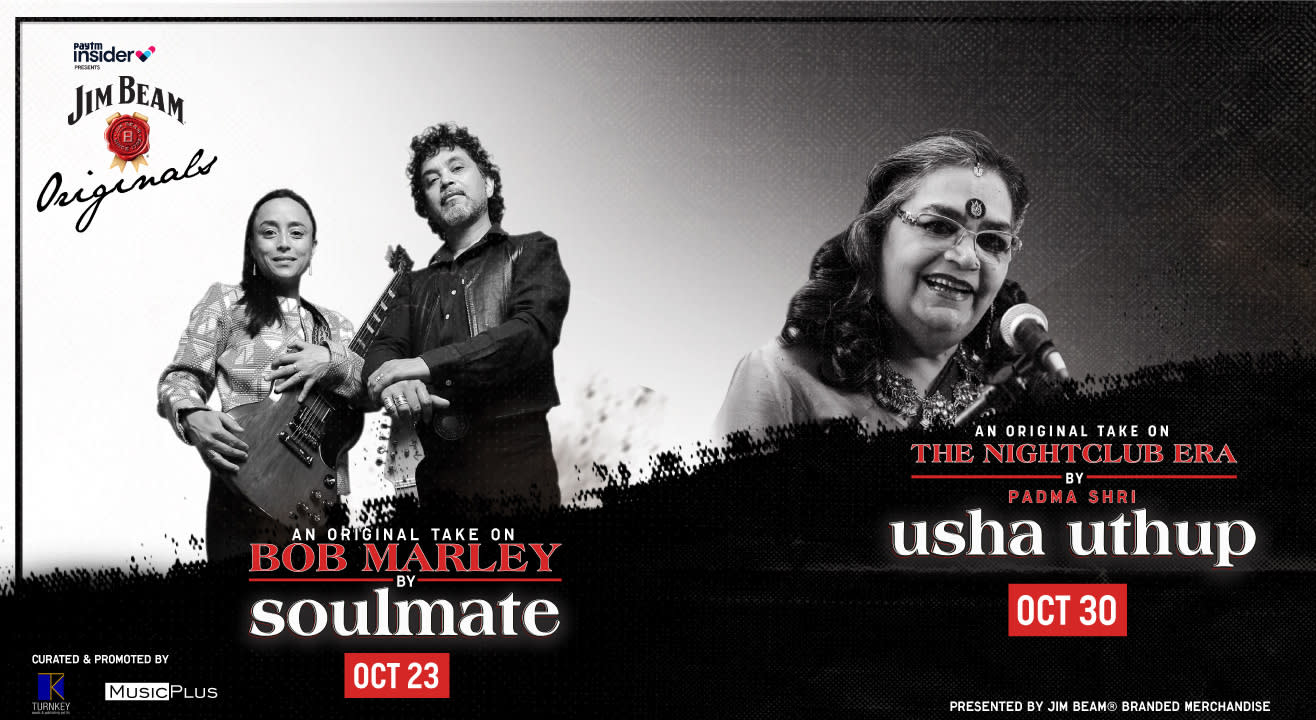 Paytm Insider presents Jim Beam Originals
Live music gigs. Featuring your all-time favourite hits. And only the country's finest musicians playing it out loud, aloud. Yaaas! It's time to get your gig routine back on track.
Invite your friends
and enjoy a shared experience
Making playlists has been our thing all through the lockdown. On some days it's just difficult to start the day without spending the morning listening to Bob Marley's reggae tunes. And Saturday nights? We'll just say that the turntable automatically starts playing George Ezra's 'Budapest', that's actually how we can tell it's Saturday! Oh, you've been doing something similar, but with The Nine Inch Nails discography? Well, you see - You're not alone!
Tickets for Jim Beam Originals are now live:
Taking a trip down memory lane
Jim Beam Originals is a celebration of the timeless classics that left an unforgettable mark in our hearts BUT with a twist. Some of India's most beloved artists render their take of these hits with a never-before seen banger of a set, curated specially for you. So there, your favourite international hits mixed with your favourite Indian artists, creating the perfect blend for a Saturday evening. 'Nuff said. Book your seats to this virtual concert NOW!
Presented by Paytm Insider, Jim Beam Originals is an online music property created to celebrate the perfect blend between the art & the artist.
One Take ONLY
Each online concert will feature an Indian musician taking on a legend's hits, while leaving enough room for you to be a part of the online experience as well. A power-packed gig with some great music, great musicians and some heart-warming stories- all just this ONE time. No repeats, no re-runs. There goes your reason to grab that 'front row' spot!
Subscribe to receive our newsletter!
Find the best experiences happening out there in your city or enjoy handpicked content while sitting comfortably at home. Paytm Insider is your go-to place to figure out what to do today!