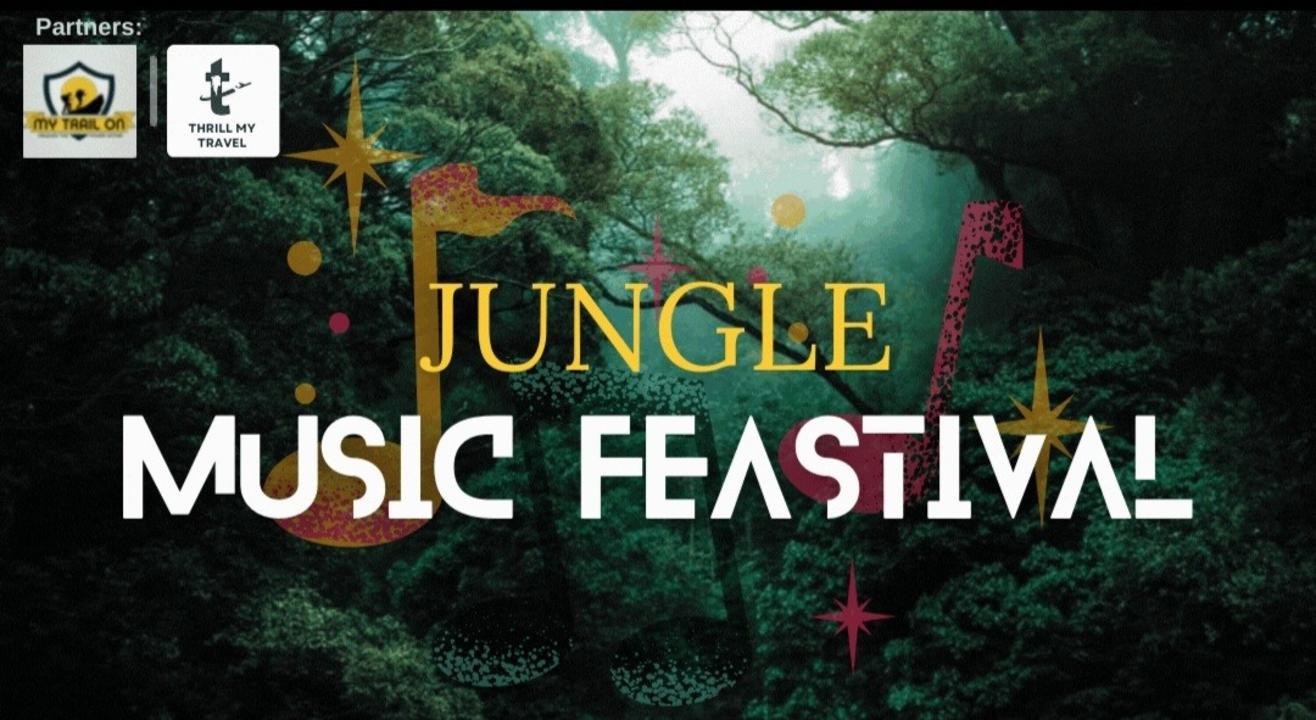 JMF New Year Party 2022 (Indore to Patalpani)
December 31 | 8PM - January 1 | 8AM
Step out and enjoy this event
Event Guide
For Age(s)
Family Friendly
Live Performance
Enjoy a unique experience
Invite your friends
and enjoy a shared experience
JMF New Year Party 2022 (Indore to Patalpani)
December 31 | 8PM - January 1 | 8AM
Step out and enjoy this event
Event Guide
For Age(s)
Family Friendly
Live Performance
Enjoy a unique experience
Invite your friends
and enjoy a shared experience
Event Guide
For Age(s)
Family Friendly
Live Performance
Enjoy a unique experience
Covid 19 Safety Measures
This event adheres to the following

Health & safety measures
Social Distancing
Temperature Checks
Face Masks Required
Hand Hygiene Stations
Limited Capacity
Contactless Service
Sanitisation before the show
Organisers wear masks
Registered on Aarogya Setu
Invite your friends
and enjoy a shared experience
Covid 19 Safety Measures
This event adheres to the following

Health & safety measures
Social Distancing
Temperature Checks
Face Masks Required
Hand Hygiene Stations
Limited Capacity
Contactless Service
Sanitisation before the show
Organisers wear masks
Registered on Aarogya Setu
Make your new year the best year by partying and dancing like never before. Biggest and most remarkable new year special music festival cum new year party cum glam camping at JMF New Year Party 2021 - 2022 in Patalpani Near Indore on 31st December 2021 To 1st Jan 2022.
Highlights for JMF2021 - 22 presented by Thrillmytravel & Mytrailon:
- JMF Festival Musical Night (The Festival Venue Is on top of valley around mountains & opposite Patalpani Waterfall)
- Camping ( Your cozy overnight stay will keep you relax and safe all times)
- Musical Band (Live band performance to set your mood up before you dance crazy)
- DJ Night (Best Artist Lineup For The Perfect Dance Music Of BDM vs EDM)
- New Year Celebration (Combination Of Welcoming New Year Countdown Vibes With Crackers, Lights, Music & Dance Around Jungle & New Year Themed Venue)
- New Year Campfire Night ( A perfect campfire night for new year night celebration )
- Special Drinks and Beverages ( During chilled new year night of 31st december 2021 JMF will offer you various varieties of drinks from live bar with the performers entertaining you till your special drinks get ready by professional bar tender)
Phase 1 Price Ends On 15th December, Book Your Passes Quickly Now
Wait!! We have alot more to offer......
More which will provide you comfort and make your trip hassle free so that you can direct all your energy to party hard.
There is much more like:
- Home to Home Pick Up and Drop additional Service ( Makes you easy to reach JMF venue and again reach back to your Homes/Hotels comfortably and safely )
- Party Huts, Common Sit out zones and VIP Table available (Allows you to choose the exact surroundings, luxury and personal comfort in this safe jungle theme party)
- One and Only Mountain Camping Party with Jungle & New Year Theme.
(The concept of JMF is so New and Real, which will help you experience something unique and valuable)
- New Year Special Choral dam, Janapav, Mandu, Ujjain, Maheshwar or Omkareshwar Sightseeing in addition.
(For those who believe to explore more around, JMF Offers you to explore the region fully and not just on new year eve but starting from a day before and a day after) This Limited Customize Journey pass available on call with ThrillMyTravel@ 7470407455. www.thrillmytravel.com
At the same time, JMF will keep you safe and secure by keeping the venue covid free. For complete saftey all covid protocols to be followed:
*Masked Entry Only
*Sanitization On Entrance
*Temperature check
The premises will be also fully Sanitized before and after JMF 2021- 22 New Year Party to ensure the safety.
Venue: Ahinsa Parvat Opposite Patalpani Waterfall, Indore
Reserve your tickets online from Paytm Insider or for offline bookings Contact Thrillmytravel or Mytrailon @ 7470407455 or 7000920936
Prices are hiking day by day for this special new year party, book earliest before it all ends.
Because,
The fact new year's eve on 31st December is a day of celebration, might causes you to realize that JMF New Year Party 21 - 22 is exactly the best place to celebrate this special new year eve which means book the JMF Tickets right now and secure your risk free best new year party.
Book Now
Well,
JMF Festival & Feild Ground Is Divided In Various Zones Themed With Jungle & New Year Theme For Perfect Ambience.
The major zones are:
● Camping Zone
● VIP Zone:
VIP Table
VVIP Tables
● JMF Feild Ground:
•DJ Dance Zone Around Center Consol In two Internal zones:
1)Entry Pass Area
2)VIP & Royal Comfort Dance Area
•Live Bar
•Common Sitout Area
•Phone Charging Shop
•Beverages & Bakery Shop
•Luggage Room
• Male/Female Washrooms
•Smoking Area
•Food Zone
•Bar Counter
•Coupon Counter
● Main Gate/Gathering Point
Jungle Music Festival Entrance Towrads Parking.
● Parking
Number System Safe Parking For 2 wheelers, 4 wheelers or VIP Parking
FAQs:
● Is it safe to visit JMF on New Year Eve?
The Party Place is safe & secure for complete comfort of your dear ones. The premises is full fenced property secured by male & female bouncers for your complete safety from unwanted elements.
● Is there washrooms available?
There are combined 12 male & femal washrooms available on the venue.
● How far is the JMF venue: Ahinsa Parvat from Indore City.
It's just 35kms - 40kms towards Rau Circle - Mahow - Bhagora - Ahinsa parvat - JMF Feild Ground.
● Can we bring our own liquor?
Outside Liquor is strictly not allowed, there will be proper live bar providing paid drinks like cocktails (Selected Liquor with Juices & Mixers), Pack system & complete bottles as per bar rates.
● How Far is Patalpani Waterfall?
It's in Trekking distance. The evening & morning tea gathering point will be opposite Patalpani Waterfall if you come early or stay till next morning on the venue.
Reserve your tickets online from Paytm Insider right now or for offline bookings Contact Thrillmytravel or Mytrailon @ 7470407455 or 7000920936
See You In Best New Year Party In The Town, JMF 2021 - 2022 New Year Party PatalPani Near Indore.
#JMF2021 #JMF #Junglemusicfestival #newyearparty #Bestnewyearparty #bestpartyinindore #bestpartynearindore #newyearpartyinindore #indore #patalpani #Newyearresolution #Bestparty #newyearpartyinindore2021 #newyearpartyinindore2022
Natu Foundation
32/2 roopmati road, Jamniya phata, Mandu, Mandav, Madhya Pradesh 454010, India
GET DIRECTIONS