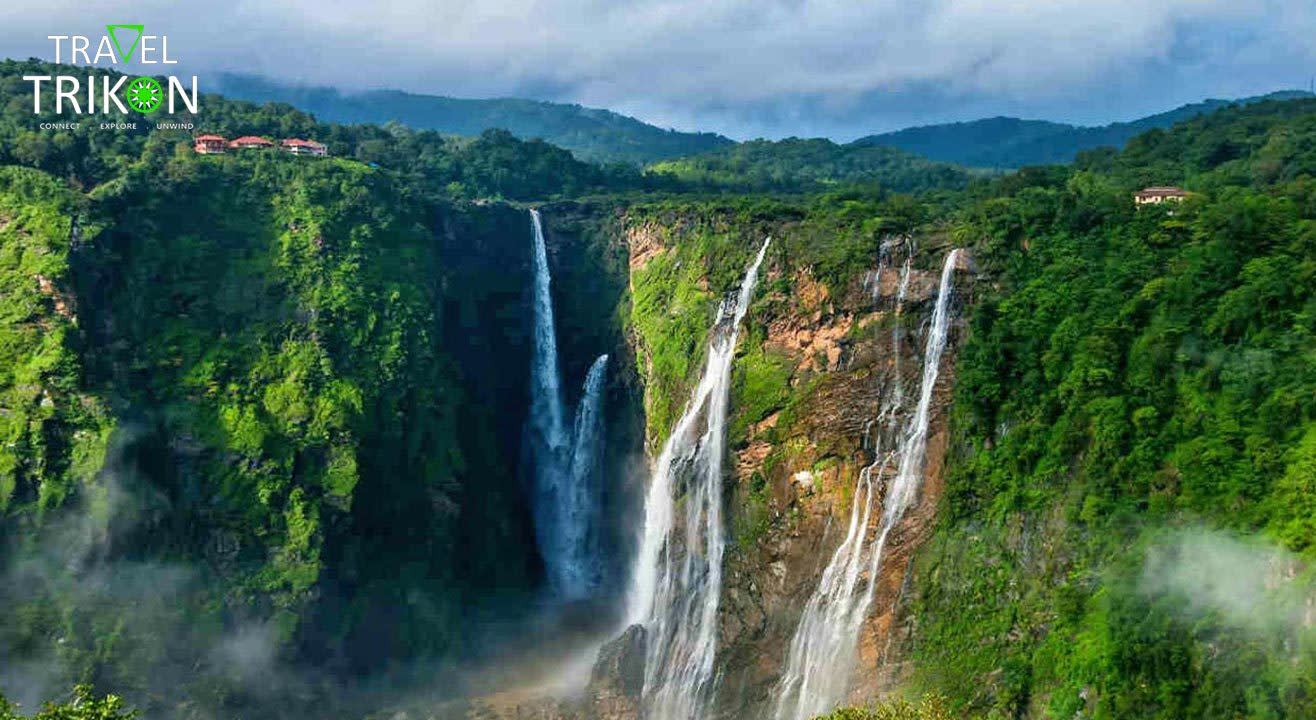 Adventure
Jog Falls Tour
July 29 | Sept 1 | 15 | 10 PM
About
When leisure embraces you, just look for peace, sanctity and divinity"
Huge like Mammoth Jog Falls – India's second tallest Water Plunge
Jog Waterfalls is proudly owns the title of India's second highest plunge. Jog Falls are exceptional as the water does not flow down the rocks in a tiered fashion; it gushes down the slope right from the great height making it the tallest un-tiered waterfall in India. The splendor of the waterfalls is enhanced by the lush green surroundings, which provide a scenic backdrop.
Stay at rustic home stay
Witness ever flowing Jog Falls
Click picturesque selfies and panoramic images
Trek down till the waterfall base
Witness sound and light show at evening
Taste lip-smacking local food
Day 0
10:00 pm : Meet the Travel Trikon Team at CST
Overnight at Train

Day 1
12:00 pm : Reach Bhatkal
12:30 pm : Move to Home Stay
02:30 pm : Reach Home Stay , Late Lunch
04:00 pm : Explore the Jog Fall and surrounding
07:00 pm : Light and Sound show
09:00 pm : Dinner
11:00 pm : Sleep

Day 2
06:00 am : Wake up & Breakfast
08:00 am : Start Trek toward Base of Jog Fall
12:00 pm : Lunch Time
02:00 pm : Check out from Hotel and Proceed towards Honnavar Station
04:00 pm : Reach Honnavar Station
04:28 pm : Catch 12620/Matsyagandha Express from Honnavar Station

Day 3:
05:53 am : Reach Thane Station
06:35 am : Reach Lokmanya Tilak Terminus Station
Non-AC Sleeper train tickets Mumbai to Mumbai
Food – Saturday Lunch , Dinner , Sunday Breakfast and lunch
Internal Transport
Triple / Quadruple Sharing Accomodation
Travel Trikon expertise charges
Food ordered in train journey
Any personal expenses such as soft drinks etc.
Anything other than above mentioned inclusion
If cancellation done prior to 10 days of outing 75% will be refunded.
If done prior to 5 days of outing 50% will be refunded
After that no refund will be provided.

Transfer of booking to another event will be permitted where feasible and will be at the discretion of the management and participant consent.
If Travel Trikon cancels the event and transfer of the booking amount is done, the full amount will be transferred to the participant.
If the participant cancels a booking and opts for transfer of the booking to any other event, only the refund amount (as per applicable policy), will be transferred to the new event.
In case participant cancels the booking of an event where transfer of booking is done, the participant will be refunded the amount as per applicable cancellation policy.
In case of cancellation of any event due to reasons beyond control (like Natural calamities, riots, political uncertainty, public transport failure etc.), refund shall be payable with respect to the given refund norms.