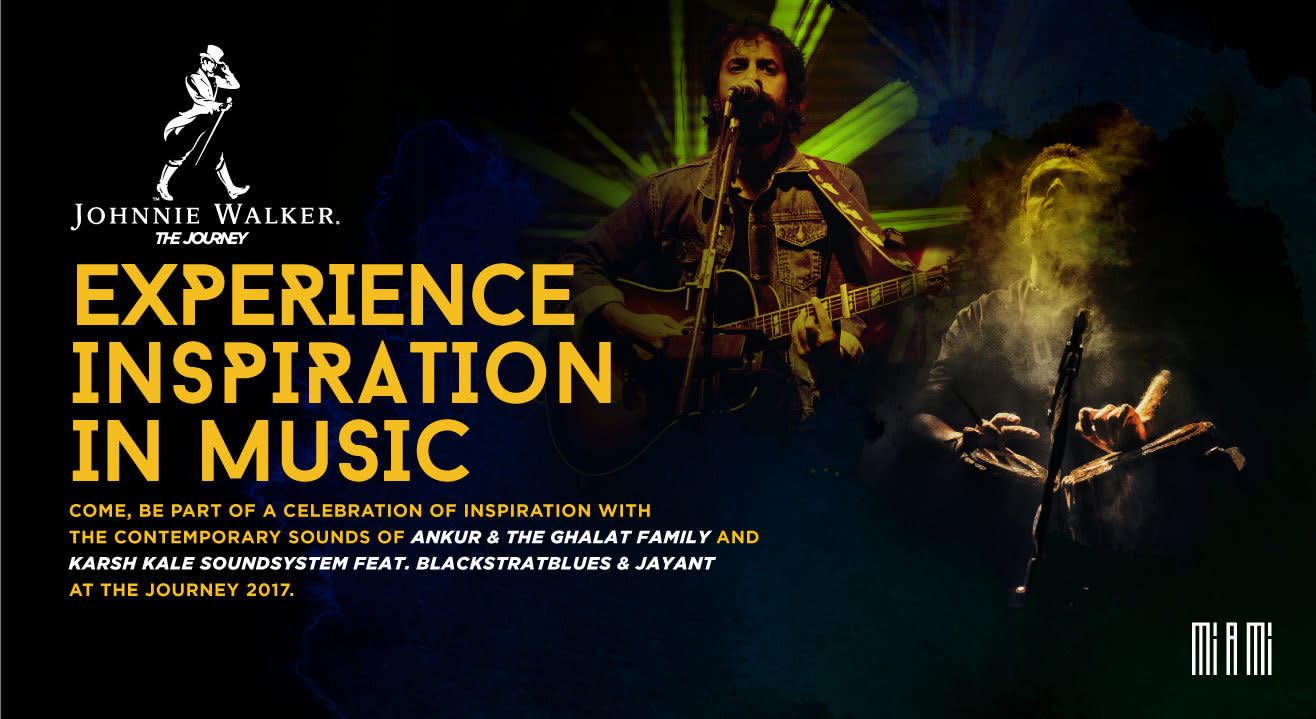 Music
Johnnie Walker - The Journey, Pune
Miami, JW Marriott Hotel, Pune
500 (Entry) + 500 (Cover Charge)
About
'Johhnie Walker The Journey' is the festival of inspiration. This year, 'The Journey' brings you a music festival like no other. Every note and every beat you'll experience here is envisioned to encourage you to keep walking in your quest for personal success. Ankur Tewari & The Ghalat Family, and Karsh Kale Soundsystem feat. Blackstratblues & Jayant are coming together to bring you a truly inspirational music experience.
Ankur Tewari & The Ghalat Family
Prepare to be mesmerised by the melodies of Ankur Tewari, who combines seamless storytelling with fluidic rhythms. Credited with being one of the most innovative bands in the Hindi- rock space, this band is sure to speak to you emotionally.
Karsh Kale
Karsh Kale is widely regarded as the pioneer of global fusion and electronica. Prepare to be awestruck by a musical experience so captivating, that it can only be described as otherworldly.
Venue
Miami, JW Marriott Hotel, Pune
JW Marriott Hotel, Senapati Bapat Road, 30, Laxmi Society, Model Colony, Shivajinagar, Pune, Maharashtra 411053