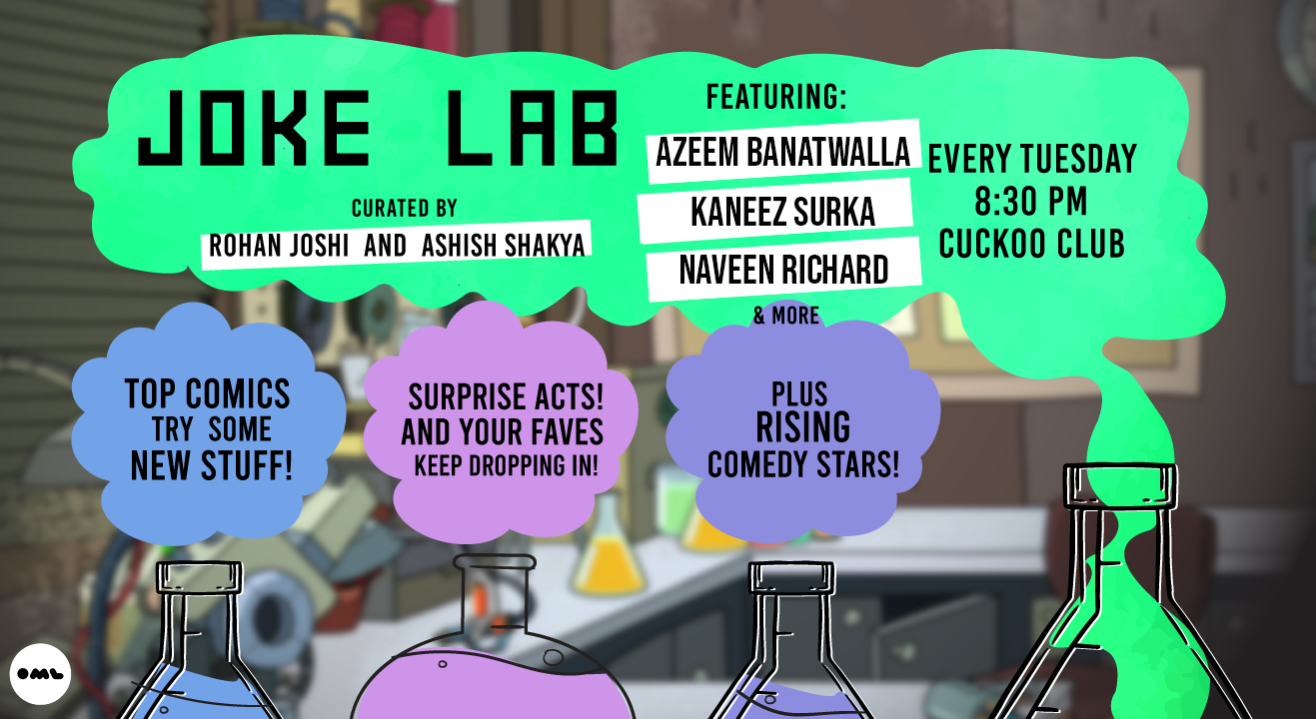 Comedy
Joke Lab: Your Favourite Comedians Try New Stuff!
About
Curated By:
Ashish Shakya and Rohan Joshi
It's time for Joke Lab! Ashish Shakya and Rohan Joshi curate a line-up of your favourite comedians who will try out new and work-in-progress material, ranging from 'wow, amazing' to 'oh shit, it's too late to change careers now'. So you get top comics PLUS fresh talent PLUS surprise acts! Previous editions of Joke Lab have had Biswa Kalyan Rath, Kanan Gill, Sapan Verma, Neville Shah, Kaneez Surka, Azeem Banatwalla, Aishwarya Mohanraj, Sonali Thakker, Prashasti Singh, all drop in to try stuff. Basically, it'll be a fun line-up, no matter what day you pop in. Come, watch new jokes being birthed, every Tuesday!