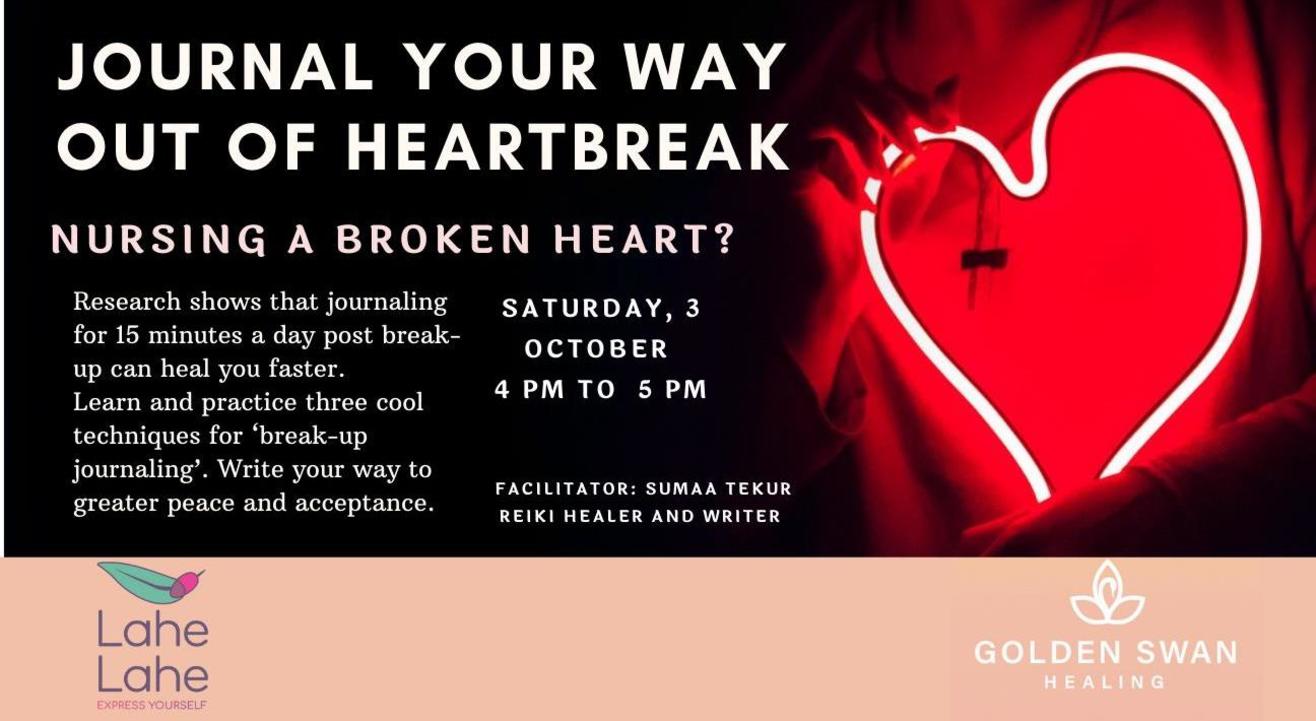 Journal your way out of heartbreak
Invite your friends
and enjoy a shared experience
Invite your friends
and enjoy a shared experience
About the Event
Journal your way out of heartbreak
Nursing a broken heart?
Research shows that journaling for 15 minutes a day post break-up can heal you faster. Learn and practice three cool techniques for 'break-up journaling' to help you move towards greater peace and acceptance.
Writing can promote healing. And this is what we will explore in this hour-long workshop in which you will learn techniques to make the most of your journaling time with specific focus on healing after a break-up. The workshop is structured to include time for experiential learning through practice together. Take home notes on the best ways to optimize your time spent journaling so that it enhances personal reflection and heightened awareness.
What to bring: A book and pen (A fountain pen would be nice.)
Date: Saturday, 3 October
Time: 4 pm to 5 pm
Place: Zoom
Facilitator: Sumaa Tekur, Reiki healer and writer. She has worked in the healing space for over 15 years and is also a communications professional. In this workshop, she will bring together the power of writing to let those emotions flow freely.
The pricing is kept sliding with the present situation.
If you can afford please pay Rs. 499 or else Rs. 399 plus GST.
Reach out to us for booking directly or for more details - 9886294444