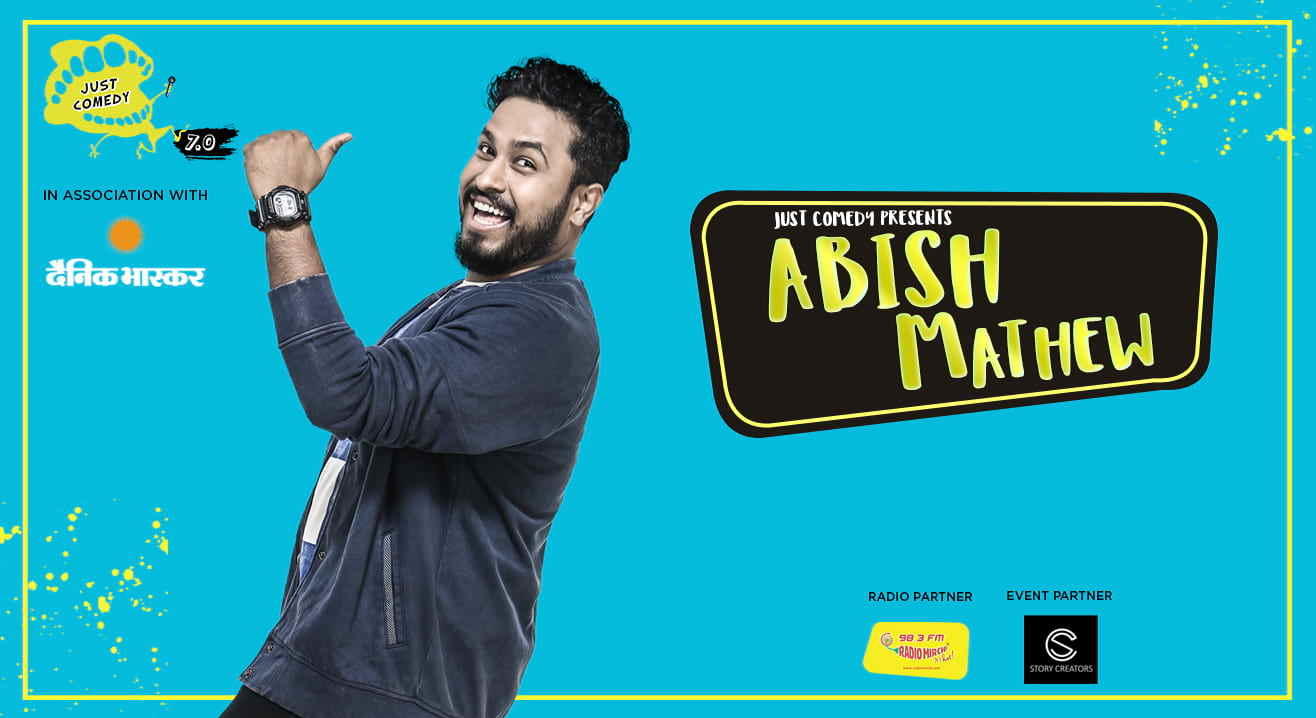 Just Comedy Presents Abish Mathew Live, Chandigarh
Tagore Theatre, Chandigarh, Chandigarh
Step out and enjoy this event
Invite your friends
and enjoy a shared experience
Just Comedy Presents Abish Mathew Live, Chandigarh
Tagore Theatre, Chandigarh, Chandigarh
Step out and enjoy this event
Invite your friends
and enjoy a shared experience
Invite your friends
and enjoy a shared experience
Apply BFF10 discount code to get 10% off
Why so serious? Let Abish put a smile on that face!
Treat yourself to an evening of rib-cracking laughter and smiles as India's most versatile comedian entertains you with his signature brand of charm and witty humour. In its 7th edition, Just Comedy brings to you Abish Mathew, India's own Jimmy Fallon. Famous for his hit talk-show Son of Abish and energetic stand-up comedy routines, Abish promises to turn your frown upside down!
About Abish Mathew
Abish Mathew is one of the most unique comedians in the country. His performances are littered with original songs, silent enacted one-man sketches, improv and stand-up that keep his sets fresh and thoroughly entertaining. Abish has performed with companies like Weirdass Comedy, The Papa CJ Comedy Company, AIB, and East India Comedy.
About Just Comedy
Just Comedy is North India's first and only comedy festival. Providing a brand new platform to redefine stand-up comedy, Just Comedy curates a series of events that brings a different performer line-up each time, clubbed with heaps of fun and laughter just for you.
Catch Abish in his hilarious act!
Train vs. Plane - Abish Mathew Stand Up Comedy
Tagore Theatre, Chandigarh
18B, Sector 18, Chandigarh, 160018
GET DIRECTIONS
Just Comedy Presents Abish Mathew Live, Chandigarh
Tagore Theatre, Chandigarh, Chandigarh
Step out and enjoy this event
Invite your friends
and enjoy a shared experience