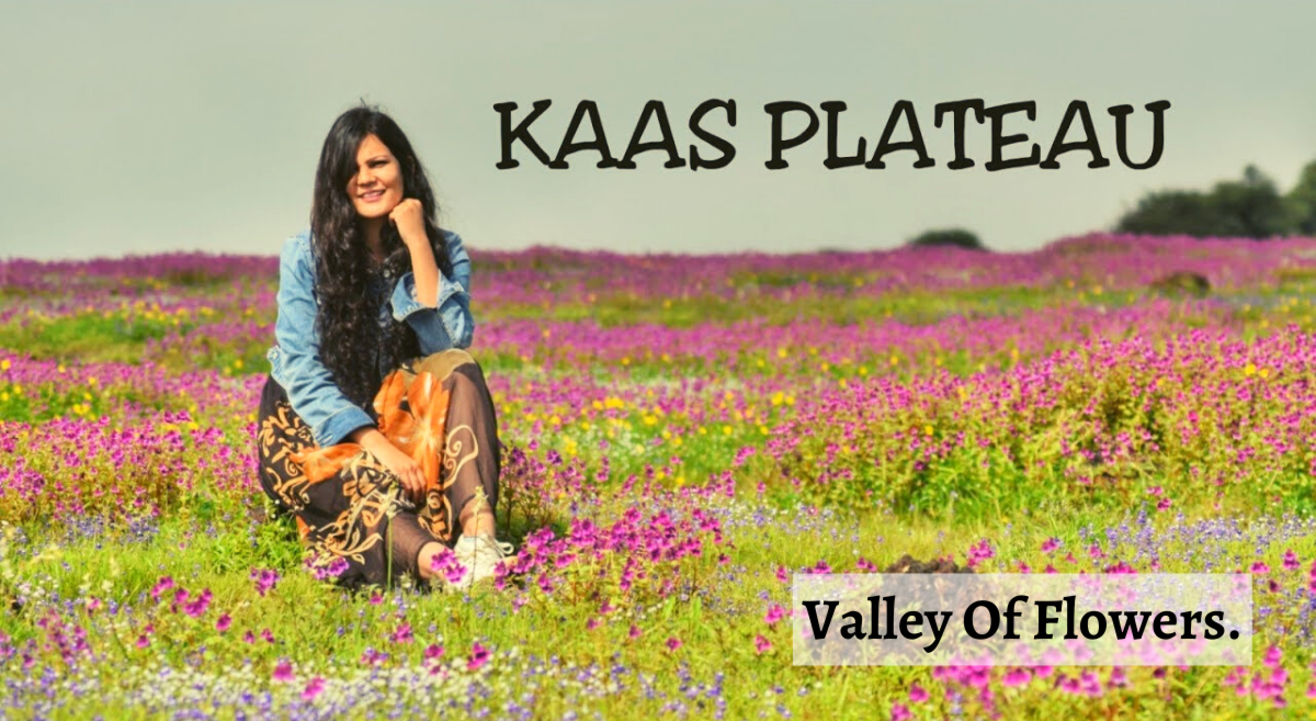 Invite your friends
and enjoy a shared experience
Highlights:
Macro Photography at Kaas Plateau.
Landscape Photography Kaas Plateau and Kaas Lake.
Birding we will play the game of counting the number of different birds spotted.
Witness amazing colours of wildflower blooms and diverse Flora and Fauna.
Thoseghar Waterfall visit.
Chalkewadi Plateau Windmills view from Thoseghar waterfall.
View of Sajjangad while returning from Thoseghar Waterfall.
Why one should visit Kaas Pathar ??
Your visit to the Kaas plateau combines a short trek through fields of flowers and bushes with a visit to the cooling waters of Thoseghar Waterfall. After the months of monsoon irrigate the Kaas plateau with rain water, a unique natural ecosystem develops with the plateau coming alive with blooming, wild flowers. You'll get to see brightly coloured, rare species of flowers like the purple Karvi flowers, pink Balsam flowers and yellow Smithia and Sonki flowers among many more. You'll also visit the Thoseghar Waterfall that cascades down the hills of Western Ghats from an elevation of 650 feet to form a calm and quiet pool at the bottom. This trek to Kaas Plateau is perfect for fit beginners as well as experienced trekkers since it only requires walking for only 1-2 hours.
Detailed Itinerary
Day 1
10:00 PM Report at Borivali national park.
10:00 PM 12:00 AM: Pickups from Malad, Goregaon, Andheri, Bandra, Sion, Chembur, Vashi, Nerul, Kharghar, Kalamboli.
Day 2
05:00 am Reach Kaas Plateau
06:30 am Breakfast & Introduction
07:00 am Start the tour of Kaas, explore the area, enjoy clicking.
10:30 am walk towards kaas lake.
11:00 am head back to hotel & Have Freshly cook Maharashtra cuisine.
01:30 pm Departure to Thoseghar Waterfall.
03:00 pm Reach at Thoseghar Waterfall.
04:30 pm Start our return journey towards Mumbai.
11:00 pm Reach Mumbai
Inclusions:
Transportation from Mumbai to Mumbai
Breakfast & Lunch (Local Maharashtrian food).
Entry Charges.
Expertise and Guide Charges
Exclusions:
Anything & Everything not mention in inclusions.
Things to Carry:
Identity Proof (Must).
Mask & Sanitizer is Compulsory.
A bottle of water (2 Liters).
Some ready to eat food - Plum cakes, Biscuits etc.
ORS, Glucose, Electrol, Personal Care Medicine those which you require usually.
A good Trekking Shoes, Extra pair of Socks. Rain cheater, Umbrella.
A haversack to put in all the things to be carried, so that one has ones hands-free while trekking.
Camera (On your own risk).
Please do not carry sling bags or Jholas.
Please avoid wearing Gold and other Ornaments.
Cancellation Policy:
100% amount to be paid in advance to book the trip.
If the booking is cancelled 3 days or before the event date then 50% of the booking amount will be refunded.
No show = No refund
Terms & Conditions::
Smoking and drinking alcohol is strictly prohibited.
Trek leaders' decisions will be final and binding.
Participants or Members are responsible for his/her own safety and baggage.
Team reserves all the right to change/deviate/cancel the plans without prior notice.
Note:
Avoid carrying heavy weight for the trek.
Floaters and Sandals are not allowed, please wear proper trekking shoes. (Shoes with poor condition will not be allowed).
Important:
Hiking / Trekking / Rock climbing is an adventurous activity and accidents can happen in spite of taking utmost caution and care.
The "LiveB4YouDie" will not be responsible for injury/accident/death to the participants.
Participants with any medical issues /history are not allowed to opt for this event.
If he/she does so that it is done at the participant's risk.
The management won't be responsible for any incident.
Covid Guidelines:
Each member of the group (participants/leaders/ clients & staff) wears a protective mask while on interaction with each other. Do carry few unused, disposable masks.
It is strongly recommended to wear caps, full sleeves shirts, and full trousers and shoes for adventure activities. It reduces exposure to your body parts. .
It should be ascertained from the participants that they are not residing / have not traveled in a containment zone and have not come in contact with any person who was tested positive in the last 14 days.
Ascertain whether any participant has any symptoms of Influenza-like illness (ILI) like fever, dry cough, weakness, severe body ache, etc. at the time of the beginning of the activity.
If it is so then he/she should be asked not to participate actively and be evacuated on medical grounds and should be asked to report to the local health authorities with his own expenses.