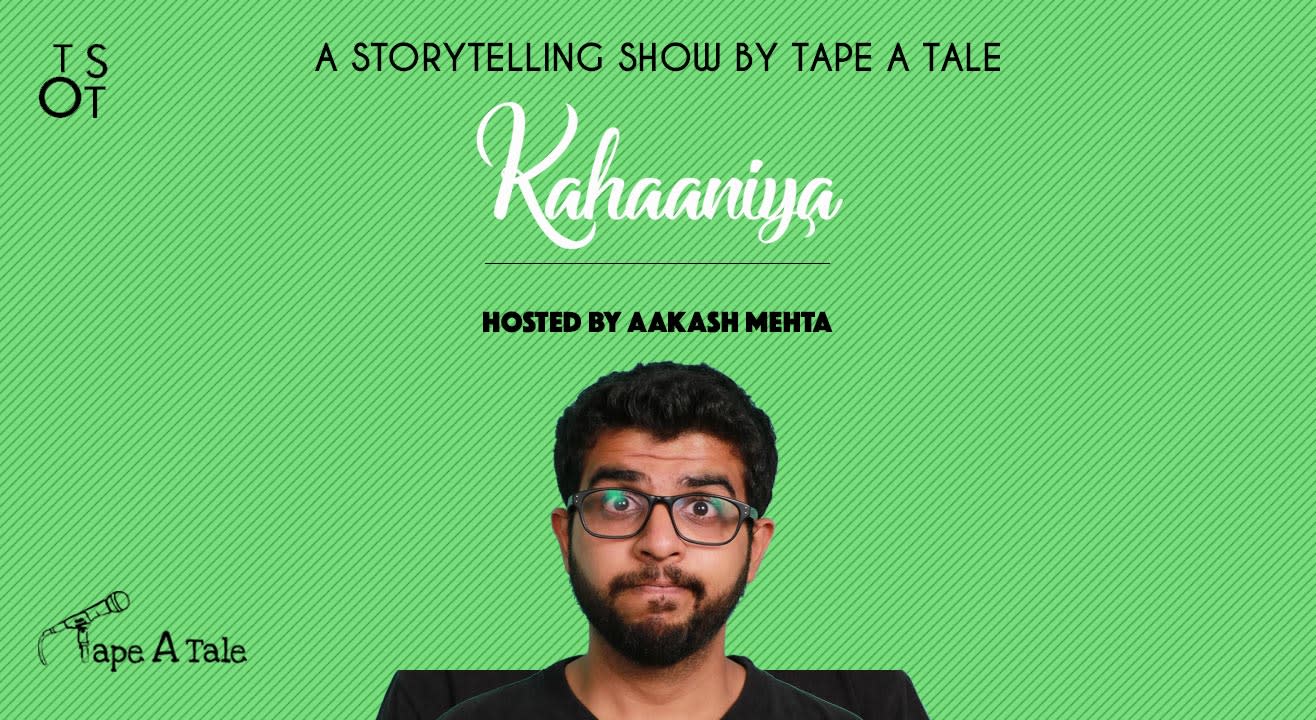 Storytelling
Kahaaniya - A Storytelling Show By Tape A Tale
About
Mumbai, come join us for Tape A Tale's storytelling show 'Kahaaniya' hosted by Aakash Mehta.
If you have a story to tell:
Our theme for this event is "mixed bag" so tell us anything that you want to share with us! The time you witnessed something life-changing or a date went wrong, a creepy incident that will give us goosebumps or a memory that makes everyone laugh.
Remember,
1) This event is for personal, first-person stories ONLY.
2) The length of the story should not exceed 5 minutes.
3) If you wish to tell a story, please send us the full written story to contact@tapeatale.com with the
subject line "Kahaaniya: 19th April, Mumbai" We will shortlist 8 stories that get the spotlight and 2
stories will be picked by our host from Tape A Tale's story box on the day of the event!
4) Please send us your story by 14th of this month (by 6pm)!
If you want to hear these stories:
Just come, sit back, listen and enjoy the show!
How many stories do you get to hear in one night? 10!
The best stories get featured on our website and youtube channel!
Venue
The School Of Thought
30F, Laxmi Vijay CHS, Laxmi Industrial Estate, Opp: Svenska Hotel,, SAB Tv, Road,, Mumbai, Maharashtra 400053