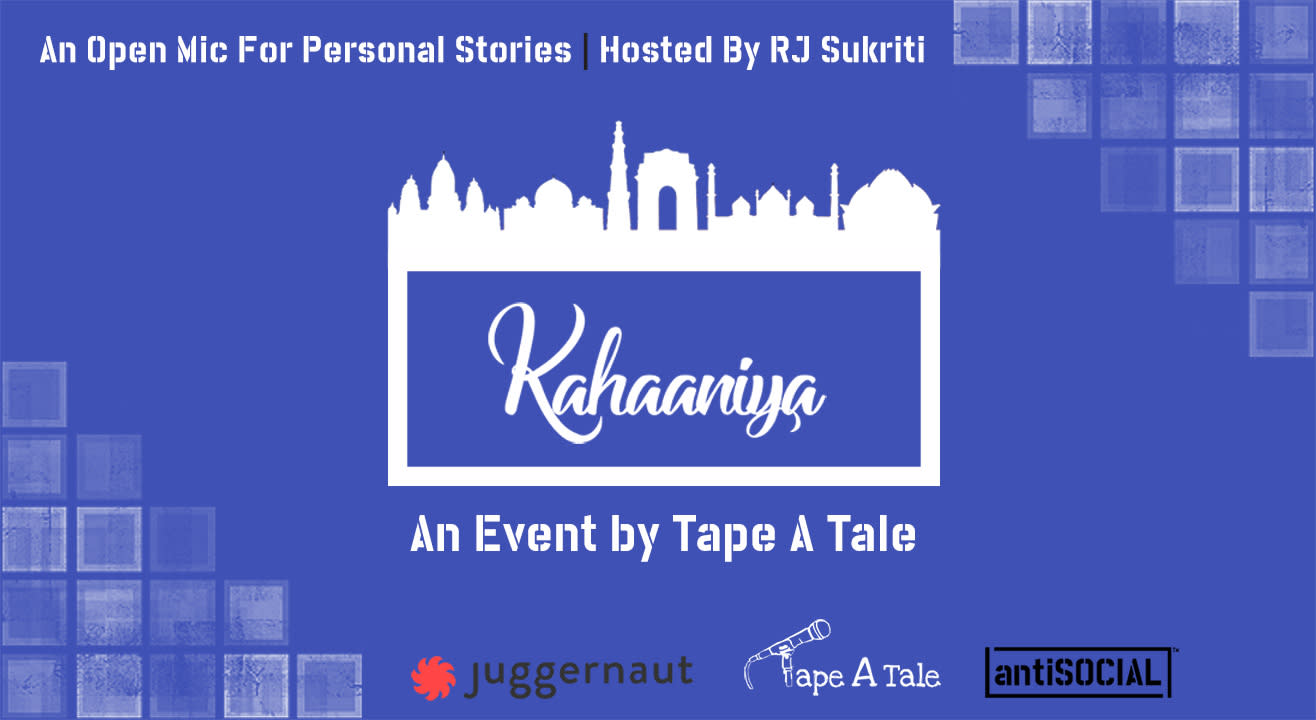 Storytelling
Kahaaniya - An Open Mic Storytelling Event
Antisocial, Hauz Khas Village
About
DELHI, WE ARE COMING TO YOU!
After receiving a lot of enquiries from Delhi storytellers, we thought, WHY NOT?
Come join us for Tape A Tale's storytelling open mic "Kahaaniya" hosted byRJ Sukriti.
I have a story to tell:
Our theme for this event is "mixed bag" so tell us anything that you want to share with us! The time you witnessed something life changing or a date gone wrong, a creepy incident that will give us goosebumps or a memory that makes you laugh.
Remember,
1) This event is for personal, first person stories ONLY.
2) The length of the story should not exceed 5 minutes.
3) If you wish to tell a story, please write to us at contact@tapeatale.com with the subject as "Kahaaniya Delhi, 10th October" We will shortlist 8 stories that get the spotlight and 2 stories will be picked by our host from the Tale Tellers Box on the day of the event!
I want to hear these stories:
Just come, sit back, listen and enjoy the show!
How many stories do you get to hear in one night? 10!
All the storytellers get goodies from Juggernaut books and a chance to get their story featured on Tape A Tale for millions to hear.
Remember when being "social" meant that you actually MET people? Come rediscover the joy of being Social. Offline.

What if your workspace looked more like a super cool café rather than a cubicle? What if your boardroom had a bar attached?

Social blends the best of the office and the café. Social is the land of the free(lancer) and home of creative souls looking for an exhilarating alternative to a typical work day. In Bangalore, Delhi and Mumbai, Social is a path-breaking urban hangout that's designed to take you offline while still keeping you connected; a place where networking can happen even if the net's not working (don't worry, the net's always working).

Social is a collaborative workspace, a hub for artists, designers, and innovators. It's where entrepreneurs meet photographers, writers meet web developers, creative independents meet to bounce ideas off like-minded peers.