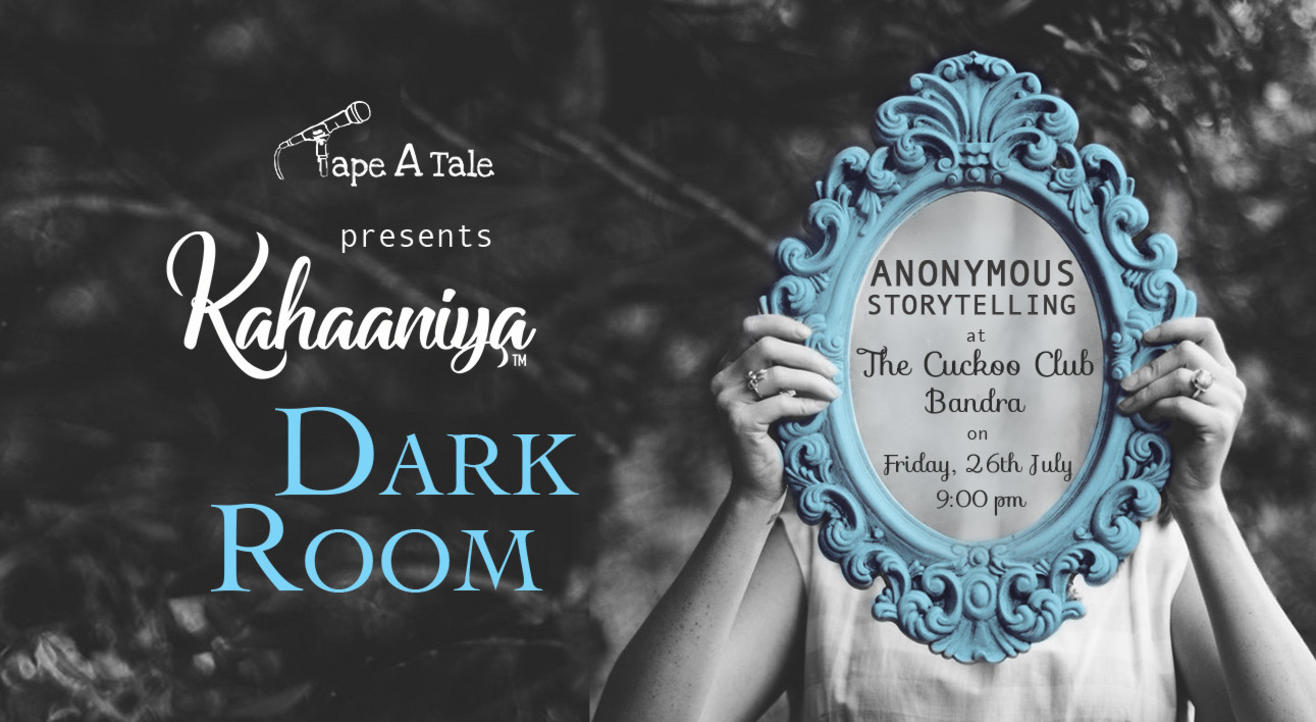 Storytelling
Kahaaniya - The Dark Room 2.0 - An Evening of Anonymous Stories
About
Over these last couple of years, we've realized how truly liberating it can be to share a personal story in front of people. However, some stories are complicated and sharing those story is not always easy. Sometimes sharing a story comes with its own set of consequences.
We realized this when we started getting a lot of anonymous stories in our inbox and we thought to ourselves, these stories also deserve a stage but the storyteller needn't worry about the consequences.
Tape A Tape presents Kahaaniya - Dark Room Edition - a fully curated storytelling show where the tellers share their stories in front of an audience, in a complete dark room, without revealing their identities.