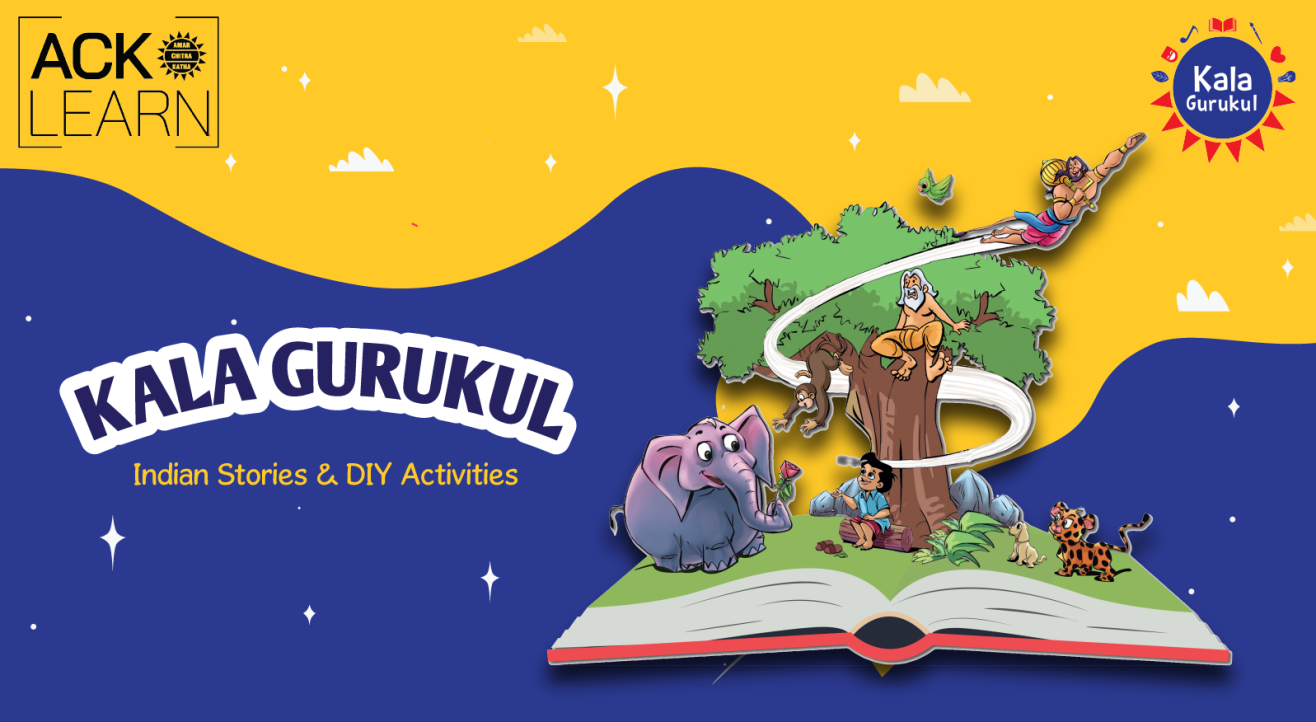 Kala Gurukul - Storytelling Based Learning for 4 to 6 years
September 15 | 4:30PM - October 8 | 5:30PM
Invite your friends
and enjoy a shared experience
Invite your friends
and enjoy a shared experience
About the Event
Ages: 4 to 6 yrs
An exciting and engaging 8-session storytelling-based workshop rooted in Indian culture, heritage and stories. Children will experience different stories, perform activities and also do some meditation & yoga.
Kala Gurukul is Amar Chitra Katha's flagship enrichment programme specially-designed for children between the ages of 4 to 6 years. It is a storytelling-based value building programme rooted in Indian culture, heritage and stories. The programme creates excitement, engagement and exposure for young children through hands-on learning.
In each Kala Gurukul session, children get to listen to a new story, engage in a story discussion, do a fun activity and practice meditation, gearing each child towards the basics of communication, conscious action and self-reflection.
Each child will also get a digital certificate on completion of the 8-session course.
What will the child learn:
- Children will be exposed to Indian stories, culture and heritage
- Build communication skills and expand their vocabularies
- Learn and practice the Indian techniques of healthy living: Yoga & Meditation
- Develop fine motor skills through some fun and DIY activities
- Engage in understanding values through stories via group interaction
For more information, please call us on +91-7093131854 or write to us at workshops@ack-media.com